Letter from the Editor: Goodbye, and thanks for all the puns
Julia Rentsch
April 27, 2017
Dear Readers,
It is traditional for each outgoing Collegian editor-in-chief to write a farewell column. At the risk of being horribly cliché, I must confess that it is very hard to write now that it is my turn to essentially pen my own student media epitaph. In part, this is because I have a colleague behind me with a video camera shooting some B-roll for a video he is working on as I struggle to write something coherent. But it is mostly because I can see how far we have come this year, and the mountains of promise ahead. This backbreaking, tear-jerking, anxiety-inducing, sleep-depriving year nearly broke me at times, but I wouldn't trade it for the world.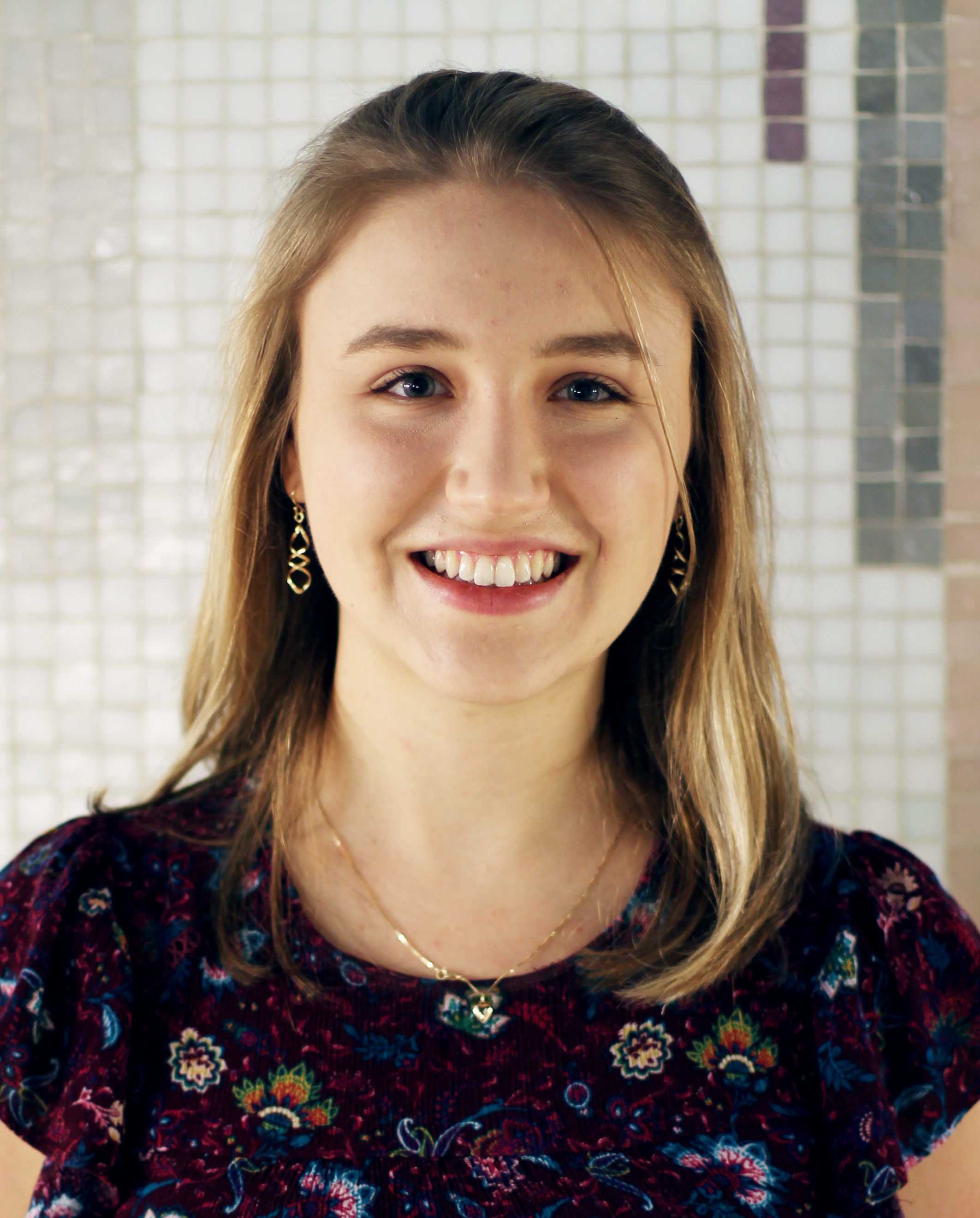 It truly feels like my time at the Collegian has hardly begun. I was a transfer student who arrived from New Jersey in the fall of 2015. I had previously attended a small college — only 2,000 students — and felt like a tiny fish in a massive pond, afraid that I would never make any friends. I remember sitting down in one of those 300-person lectures, talking to somebody who seemed nice, and then coming back the next class period unable to find them (I actually didn't see them for the rest of the year). Once worried about finding my place on campus, I now joke that there are people here that I see too damn much of. 
My place on campus came to be at student media, but walking into it I never guessed what effect it would have on my life. I initially worked on the news desk as a reporter, but due to some complicated staffing circumstances, I was catapulted to chief of copy, and then to managing editor last spring. What I initially loved about journalism was that it was the opposite of a desk job — you're out in the field, mostly self-managed (as long as you make deadline), and able to learn so much about your community. Sometimes, you get handed stories about subjects that you have no prior experience with, or about people doing great things that you might never have thought to ask about. 
People accuse "the media" of hating their community — of being critical, pessimistic, even fear-mongering. But that couldn't be farther from the truth; we love our community. This can take the form of writing positive pieces about people and organizations doing cool things, but, sometimes, we do need to be negative. We draw attention to wrongdoing in hopes of helping those wrongs get righted. I really encourage anyone who dislikes or feels wronged by journalists or "the media" to come talk to some of us at student media. We are really interested in putting ourselves out there, sitting down for a chat, and showing that we're not just a bunch of trolls trying to raise hell. This year, we wanted to strive to be good members of the community that we serve – to be transparent about our operations, to be cognizant of what kinds of stories our readers most want to see, and to attempt to dismantle the somewhat exclusionary culture that we felt our office had. No matter the accusations that have been leveled at us ("fake news!") we have consistently worked to produce the best quality journalism that our resources will allow. And there is so much more to be done – the news never stops, and neither do we.
We have laughed and cried; we've slept on the uncomfortable newsroom couches; we've told countless terrible puns (okay, I was a key perpetrator in that); we've fought; we've partied; we've typed like the wind; we've freaked the hell out; and, we've felt proud of our accomplishments. We have panicked at 12:30 a.m. as we missed print deadline by an hour but had a news story roll in that really, really should be on the print edition's cover. We have held it together when WordPress glitched and entire articles get deleted. We hardly ever remembered how many pixels wide a featured image needs to be (to our webmaster's chagrin). One time we accidentally let a cover photo caption that accused a controversial figure of beating people — which had been written as a joke — go to print. We got attacked on social media for being a garbage news outlet after reporting on ASCSU campaign violations. And amid it all, we've learned a heck of a lot about community journalism.
None of it would have happened without the amazing, hard-working, hilarious and wonderful people I work with. I want to tell each of you what you mean to me, but that would be very long to put here. Except:
To Mikaela, my second-in-command, my "work wife" (because we see each other considerably more than we see our significant others) — thank you for having the words when I often did not. You have had my back more times than I can count this year. You worked your tail off each and every night and saved our asses time and time again. You are one of the most hard-working, insightful, go-getting people I know, and — I know you're going to scoff at this, but — you are also a very kind and lovely person that I am so happy to have spent so many countless hours with as we kept that paper coming out every night. You're going to continue to do great things next year and beyond — go fly this plane.
And, to Jon — as captain of the most thankless job in the newsroom, you could have easily thrown up your hands at us and our midnight cover-change requests and let us sink or swim. We fought a lot when we first came into these positions, but I think that is far less about us as people and is instead indicative of just how much of a pressure cooker environment the nightly rush to deadline creates. It's been an uphill battle, and I know there were many times when you were just so done with it — but you stuck it out. You risked your finances to quit your other job and spend more time with the Collegian. It was incredible — I think really highly of you and our paper is forever in your debt. Also, let the record stand in perpetuity — you did not once say "Thank you for calling DP Dough, this is Jonny," to our printers.
As always, thank you for your support of the Rocky Mountain Collegian. In the hands of our successors, led by Editor-in-Chief-elect Erin Douglas and managing editor-elect Tatiana Parafiniuk-Talesnick, there can only be more great things to come.
All my best,
Julia Rentsch, Collegian Editor-in-Chief spring 2017
Interested in reading more about the past semester at the Collegian? Head over to our Editor's Blog archive.