Weitkunat, status quo, win reelection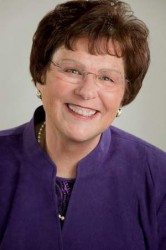 Incumbent Mayor Weitkunat has won reelection for the next two years in a landslide. During the next two years, students shouldn't anticipate any major changes (at least that benefit students) other than the possibility of improving transportation, as the election of Weitkunat is simply an extension of the existing status quo.
There are some pros and cons to this. She's experienced, and has a heart for protecting the residents of Fort Collins, making water and fracking one of the lynchpins of her campaign and pursuing ways to ease the strain on student housing.
On the other hand, Weitkunat's reelection means that U+2 isn't going anywhere, it probably won't even see modifications, and might even get worse for students.
In addition, Weitkunat has a history of working with Team Fort Collins (with their marijuana dispensary ban taking effect during her last term), so there is every indication that soon the students of Fort Collins might be subjected to Team Fort Collins' next plan: implementing a social host ordinance that would hold party hosts responsible for underage drinking regardless of who supplied the alcohol.
Also in the city's reaffirmation of the status quo is a reaffirmation to continue on the current path the city council is on, with Weitkunat having no intention of reversing any previous city council decisions. Weitkunat, who has been a political activist and small business owner in Fort Collins since 1976, will continue providing guidance to help keep our community uniquely Fort Collins.
Congratulations Mayor Weitkunat.