Study shows marijuana dispensaries don't increase teen pot use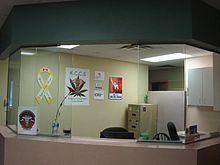 Teen use of marijuana stays level whether or not the drug is legal, according to a post by Christopher Shea at the Wall Street Journal blogs. That throws a pretty big kink into the argument against medicinal marijuana dispensaries in Fort Collins, which were successfully outlawed by vote in last November's election. One of the arguments with traction against dispensaries was increased crime and teen drug use in areas they were located.
Shea pulled this quote from a study at the Institute for the Study of Labor:
In order to examine the relationship between medical marijuana laws and youth  consumption, we draw on data from the national and state Youth Risk Behavior Surveys (YRBS) for the years 1993 through 2009.  These data cover a period when 13 states, including California, Colorado, Montana, Oregon and Washington, legalized medical, and allow us to estimate the effect of legalization on outcomes such as marijuana use in the past month, frequent marijuana use, and the use of other substances such as alcohol and cocaine.

Our results are not consistent with the hypothesis that the legalization of medical marijuana caused an increase in the use of marijuana and other substances among high school students.  In fact, estimates from our preferred specifications are consistently negative and are never statistically distinguishable from zero.
 All this comes as the issue of dispensaries in Fort Collins is likely to be on the ballot again this November, according to
this
Denver Post article.
Related articles