Obamacare may result in $6.9 billion in Medicaid costs in Colorado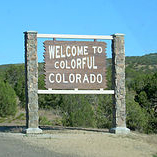 Michael Booth at the Denver Post reported today on what the Medicaid expansion might cost Colorado in its first few years, and the numbers that he's dug up are staggering. Booth writes that:
The Kaiser Family Foundation estimated in one of the few studies available that Colorado would spend $470 million for its share of new Medicaid costs between 2014 and 2019, despite a 94 percent federal match for the new patients. (Booth, Denver Post)
Including the 94 percent match from the federal government, the projected Medicaid costs for Colorado could be $6.9 billion for the years of 2014 to 2019.
The projected figures come as a result of the Medicaid expansion held up by the Supreme Court in last week's ruling on The Patient Protection and Affordable Care Act. The Act could add an additional 200,000 Colorado Medicaid patients, making the overall number 800,000, according to Booth.
Kaite Kerwin McCrimmon, writing for Solutions, reported that the Medicaid expansion could cover up to an addition 25 million people nationwide.
McCrimmon also quoted John Suthers, the Colorado Attorner General, as saying, "But for states like Colorado … the legislature can't just raise taxes. The voters would have to approve that. Coming up with an extra billion dollars between 2016 and 2021 isn't going to be all that easy."
Ah yes, raising taxes as approved by voter initiative. I agree with Suthers that it seems unlikely …
Related articles