Greeley teacher allegedly sexually assaults teen, now has victim's child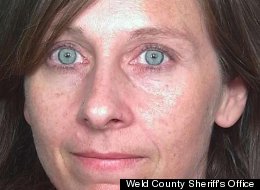 Rhonda Eisenberg, Spanish teacher in the Greely-Evans School District, was arrested yesterday after police received a tip that "accused her of sexually assaulting a student two years ago," FOX 31 Denver reports.
"Eisenberg, 44, told police she had a sexual relationship with a 17-year-old student while he lived with her in 2010. She also told police she had a child from the relationship."
The teen is now 19, and the child between the two is now over a year old. According to 9News, the teen is from Mexico and "was attending Eisenberg's classes at North Ridge High School," and that the teacher was also "the victim's legal guardian at the time of the alleged assaults."
"Investigators say Eisenberg admitted to having sex with the teen 20 to 30 times between 2010 and 2011."
Eisnberg has been put on paid administrative leave while the case is examined.
[BELOW: video from FOX 31 Denver]
Related articles