Bi-Partisan Support Grows For Hemp
With growing support across bipartisan lines, Congressman James Comer (R-KY) Bob Goodlatte (R-VA), Jared Polis (D-CO), and Thomas Massie (R-KY) joined forces to reintroduce the Industrial Hemp Farming Act in the summer of 2017 calling for the complete removal of hemp from its current oversight and regulations of the Controlled Substances Act.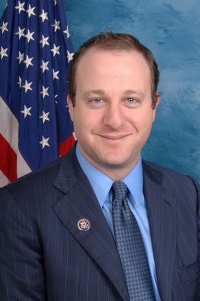 "Hemp has boundless potential as a sustainable alternative to plastics and other environmentally harmful products," said Polis. "It's past time that we eliminate absurd barriers and allow hemp farmers to get to work, create jobs, and grow this promising and historically important crop."
The $2 billion hemp industry worldwide continues to gain support.   "The cultural shift in the perceptions, demand, and applications for hemp in the U.S. and around the world are priming the hemp industries for growth" says president and NoCo Hemp Expo co-founder Morris Beegle.
This year's NoCo Hemp Expo, NoCo5, reflects that momentum with an estimated 5,500 people expected to attend the April 6-7, 2018 event at The Ranch Events Complex in Loveland , CO, an increase of about 15% over 2017.
On Friday, April 6, NoCo5 is hosting "Industry B2B Day," open to trade visitors and those interested in the hemp products market. Programming will feature the 3rd annual Hemp Summit, an important gathering of hemp-focused investors, founders and professionals. In addition, Industry B2B Day attendees are invited to participate in interactive demonstrations, attend panels from over 75 industry experts and speakers, and learn the latest in new technologies, techniques, and applications.
Recognized by the Hemp Industries Association as the "Hemp Event of the Year," NoCo5 will offer two interactive expo halls featuring products from international brands, introduce a Farm and Agriculture Symposium to share the latest research, techniques and methodologies for industrial hemp production, and an expanded hemp investment summit.
Tickets and registration are available for the General Public, Industry B2B Day (including the Hemp Business Summit), and the Agricultural and Farm Symposium at http://nocohempexpo.com/ticket-sales/. For speaker, sponsor, exhibitor and volunteer inquiries, visit http://nocohempexpo.com/registration-noco5/.