Four tips to become the most productive person you know
Sarah Hansen
April 18, 2016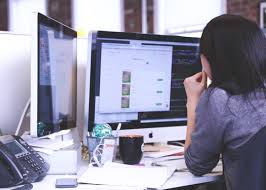 If we've learned anything from this blog, it's that productivity is key when it comes to event planning, and an article from Bustle is out to help increase productivity.
As we're approaching the end of the semester, it's becoming easier to think about the millions of other things we'd rather be doing than working, planning or organizing. Unfortunately, the truth of the matter is that our busy lives continue on through the summer. No matter how much we'd love to ignore our schedules and workload, it simply cannot be done. So, instead of procrastinating further, why not tackle your to-do list and increase productivity? If you're having a hard time figuring out where to start, look no more. Here are a few tips to get you going.
Create a routine with everything you do.
I know this sounds a bit on the crazy side, but I promise you, it helps. If you go into work every day with a different routine it can become tiresome and tedious. Establishing a daily routine allows for you to go into the day somewhat knowing how things will go, so you don't have any more curve balls thrown than normal. Establishing a routine of certain tasks also makes you more efficient and productive. It's a win-win situation.
Figure out your optimal times during the day.
This means keeping track of when you're most productive. Maybe you get a boost of energy mid-morning or right after lunch. Whatever the case, try tackling your biggest projects during this time. This way, you can be sure to avoid having to do them when you're feeling a nap coming on. Perhaps you could save deleting your email for those times.
Stop using excuses.
It's time to give yourself some tough love. Whenever you feel your own procrastination coming on, don't let it get the best of you. Tell yourself that you are being lazy. That's right — scold yourself. Your co-workers may think you're crazy, but if lecturing yourself helps beat your procrastination, then do it. No shame in your self-scolding game.
Make your work plans the night before.
This means making a schedule and to-do list the night before the next work day. This way, you don't spend a chunk of your morning simply figuring out what you're going to do that day. You will wake up ready to conquer the day.
For six more tips on how to make your workday more productive, click here.
Collegian Events Blogger Sarah Hansen can be reached online at blogs@collegian.com or on Twitter @sarahhansen21.