6 ways to be a better leader at work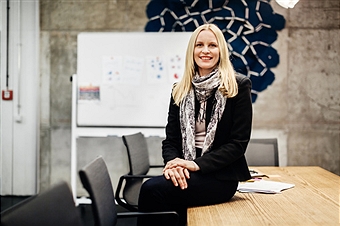 Being in charge of an event planning team is no easy task. When you're in charge of communicating with the client, your staff and hundreds of venue and catering employee's, your day can get pretty hectic. It's easy to get stressed on the job, but being in charge sometimes means pulling yourself together and putting on a brave face for your team. This idea may sound impossible, but Bustle has come up with a few ways for you to accomplish being the best boss you can be.
Try out these tips:
Always stay humble. Being the boss doesn't mean you always have to push for more work to be pumping out. It also means creating a supportive and nurturing environment for your employees. Experts have found that employees work better when they believe their boss has their back. Make sure you let your workers know that you have their back and support them 100 percent.
Get to know your workers. You can support your employees by getting to know them. Take some time during lunch or in the morning to get to know your employees. Ask them questions about themselves and be genuinely intrigued. This not only helps your employees self-esteem, but it also allows you to get to know them on a personal level.
Don't take things personally. From an employee's perspective, it can be very frustrating working with a boss who is easily offended at small comments. Most times, employee's give their input because they want to prove to you that they can produce great ideas. Their contributions are not a threat to your authority. Rather, they can bring a lot to the table and end up helping you greatly in the long run.
Communicate effectively with employees. This tip cannot be stressed enough. Communication in the office is a key to it's success. In fact, most office complications derive from bad communication between employee's and the boss. However, what comes along with this is word choice. Be mindful of what you say and how you word your statements. You wouldn't want to anger your employees because of this silly mistake.
Lead by example. When you're a leader, it's a given that you have strong work ethic. After all, how else would you have gotten so far in your career? It's only natural for you to want your workers to have the same work ethic. They won't work hard though, if you slack off. Keep up your work ethic, even at the top.
For the 6th way to be a great boss, click here.