5 Tips for Hosting a Fabulous and Safe Cannabis Wedding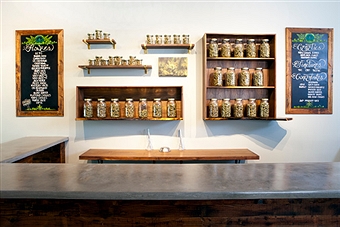 A couple of weeks ago, a Cannabis Wedding Expo was held in Denver, Colorado.  The Expo was the first of it's kind in terms of it's exhibits and content, and The Leafly was there to experience every moment of it for their readers.
When most people hear the cannabis wedding, they tend to make disgusted faces. They think a cannabis wedding would not be very elegant at all and are for people who are not classy. That stereotype is not the case anymore, however, and the expo brought a top-tier approach to the idea.
If you decide to host a cannabis wedding, remember that most of the guests have not been exposed to the substance before, and therefore they may not know how to consume responsibly. Try these tips to insure a safe cannabis wedding.
Have a variety of products with the safety of your guests in mind. Make sure you provide cannabis in its many forms.  Have some edibles, smoking stations or vaping rooms.  The products provided should have a range of potency, to suit the different comfort levels of guests.  Think of it this way, you wouldn't serve only hard liquor at your wedding because guests may only enjoy light beers or wines.
Incorporate cannabis into your wedding accessories. Fun fact: Your wedding dress can be sewn out of hemp silk. How neat is that? A few local bridal shop businesses are catching on early to the trend of weaving cannabis into fashion aspects of the wedding. Look into this idea for "something new" at your wedding.
 Take the cannabis consumption off the wedding site. This option may be easier than having cannabis at the actual wedding venue.  Some venues do not allow for the consumption of cannabis at there site, so instead of spending half the planning time trying to find a place that does, consider renting a party bus or limo for a ride after the ceremony.
Create cannabis friendly decorations. The process is very easy to.  Try adding some buds into flower arrangements.  You can even add cannabis to the center-pieces.  Have fun with it.
Set up a vape station. Having a vape station will allow for a comfortable non-smoking consumption option.  Many event planners even offer vaporizer rentals specially for events. These rentals also come with a variety of flavors to suit guests.
For more information about cannabis weddings, check out the article here.
Collegian Events blogger Sarah Hansen can be reached online at blogs@collegian.com.