4 Tips for Providing Proper Medical Care at Events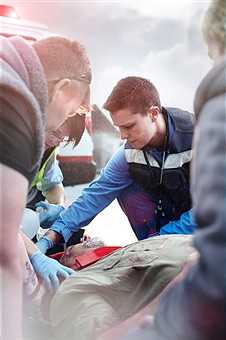 The last thing anyone thinks about when planning a hectic event is providing medical care for the guests.  However, being under-prepared for a medical emergency is also probably the last thing anyone would want to deal with at an event.  Where does one go for information when it comes to planning out medical procedures for events?  For starters, a great resource is this article from BizBash,  where some of the basics for medical care at events is laid out.
Within the article, these four points are found to be the most important:
Be prepared for anything. As much as people like to believe the worst case scenario would never happen to them, it can.  It would be a disaster to be found in that situation and have no idea what to do or how to help the harmed person.  Experts say that alongside having a first aid kit readily available, there should be a designated area where people can seek help for injuries or illnesses.  It's also important that the event staff be trained in CPR and some medical basics in case of an emergency.
Know when to hire outside help.  Even though having staff trained in CPR is necessary and very beneficial, individuals should not be pushed beyond their scope of medical knowledge.  Hiring an E.M.S. squad for smaller events, and companies like CrowdRx for larger events is the safest thing to do in order to minimize injury hazards.  It is also a good idea to meet with a hazard analysis in order to plan for potential dangers at an event.
Communication is Key.  What good are hired professionals without great communication between the staff and them?  For proper medical care at an event, every person involved should be well versed on what the protocol for certain situations is.  Knowing who to contact and who is in charge of what can clear up a lot of potential problems before they even happen.  Larger events should also have hired security teams and a safety manager.
Work with the local authorities. This step is especially crucial for outdoor events.  Experts believe the ten closest emergency departments should be contacted about the event a month in advance.  It is also important to know and understand the laws and regulations of the building or venue that the event is being held.  Failure to recognize them can end in a shut down of the event.
To learn more about medical and safety procedures at events, click here.