Nightlife: Shotgun Shuts his Cakehole
Anna Hoover
November 3, 2016
Pudding! is what Dean Winchester says in season 5, episode 11 when he pulls down his pants and wiggles after the brothers get caught in a mental hospital morgue. This is just one of Dean's many antics in the TV-series Supernatural (SPN), of which fans were tested on trivia at the Geeks Who Drink themed event last Wednesday.
Per traditional Geeks who Drink trivia events, there were 8 rounds of trivia ranging from guessing the soundtrack to random bits of knowledge. With the two quiz masters dressed up as Castiel and Bobby Singer, an angel and a hunter from the show, gave the rounds nicknames and played their characters throughout the event. For instance, the round in which teams had to guess the name and artist of classic rock songs was titled, "Songs Dean would approve of in the Impala, even if he wouldn't admit it." This happened to include the song "Shake it off" by Taylor Swift, something that most SPN fans would realize is a song Dean would totally listen to but never admit to his brother, Sam. There was also "Eye of the Tiger" in the round, of which no SPN fan can forget. In case you are not a SPN fan, here's why.
Fifteen teams, with a maximum of 6 players per team, competed over who knew the most knowledge about Dean, Sam, and the of the cast from the Supernatural world. Surprisingly, knowing the motto ("Saving people, hunting things, the family business") was not one of the trivia questions asked. Things such as being able to recognize which season a finale clip came from to what was Becky's handle in the Supernatural universe–which according to the quiz master Cass (and supernatural's wiki) was "samlicker81". Some of the teams did amazingly well, being able to recall obscure names and details from episodes dating back to 2005 when the series first began. Some so well, they could've even said, "I'm Batman" to make people think they had a lucky rabbit's foot (click here to see the SPN reference).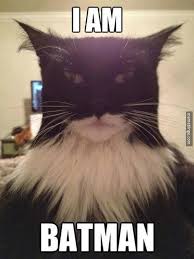 Geeks who Drink host several themed events throughout the year, at a variety of locations across the lower 48 states. Although their next big one isn't until after the holidays sometime in January, they do still have weekly quizzes for general geek knowledge. Music, video clips, history, pop culture, tv shows and more are all in the table as available subjects for the questions. Each team (up to 6 players) must answer 8 questions in a round, with some being multi-part questions. There is a joker available, that would double the points you earned correct from that round, but you can only use it once in each game. Team with the highest points get the entry fee jackpot–the winning SPN Team won just over $100.
Oh, and did I forget the chance to win free beers*? Almost every round has a bonus question. This bonus question, provided you got it right, is put into a beer pitcher to be drawn for a free beer by the quiz master (*Only at participating locations).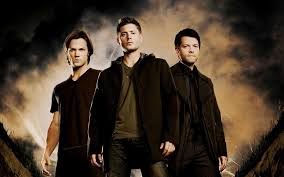 Sign up on the Geeks Who Drink website for tips on what to study or not study for upcoming quizzes. You can also view photos quiz masters and geeks take from quizzes, including Pudding! from across the country.
So to my fellow geeks, I call you to show up, drink up, and prepare to compete! But if you need more motivation than free beer, just watch this motivational speech by Dean. See ya there, idjits.