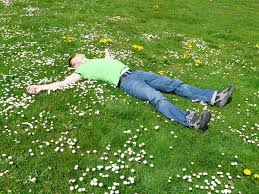 We are in the homestretch for a break – Thanksgiving break, that is. CSU students have been plugging away at school for about three months now with no break. If we were in the Spring semester, we already would have had Spring Break, but unfortunately, the first semester is the longest without any break until the middle of November.
Many of you are lucky enough to go home for Thanksgiving break, while others do not have such luck. If you are one of those students who will not be able to go home for break, I have come up with some ideas for you to have a fun-filled Thanksgiving week.
1. Go home with a friend. I am one of those students who will not be going home for Thanksgiving break, so instead, I will be at one of my roommates' house. If your friend offers you a place to stay for the week, take them up on it. It may not be your family, but you will be able to enjoy a week off with another family who will treat you like on of their kids.
2. Rest. Take the week off for yourself and rest. This is the time of the semester when everybody is getting sick because they are not getting any sleep due to the huge amount of workloads. Do yourself, and your body, a favor and be lazy. Watch Netflix or sleep in, just give yourself a break. Catch up on all your shows you have not been able to watch, or start a new show. Netflix has plenty of options to choose from. Of course, this does not mean be a couch potato all week, unless you want to, but you can still be active. Just let yourself sleep in or go to bed early.
3. Explore. It is a week off of school and a chance to travel around Colorado. For the skiers and snowboarders, I hope it starts to snow soon so the slopes will be ready for you. With that being said, if there is snow on the mountains and the slopes are open, go skiing or snowboarding. If you do not know how, you can always take a lesson. It is expensive to ski or snowboard, so ask a friend if they have a guest pass they would be willing to give you. If you do not ski or snowboard, explore Colorado. Go to a different city you have never been to and see what it has to offer. There are also plenty of museums in Denver that are waiting to be explored.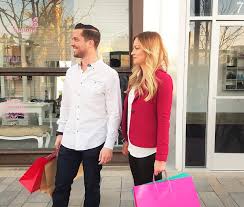 5. Go shopping. This is my all time favorite: go shopping. Black Friday and Cyber Monday are upon us, but do not let that scare you away from the malls. If you are a discount shopper, have fun on Black Friday and Cyber Monday as they always have deals that cannot be passed up. If you are not a discount shopper, meaning you avoid Black Friday at all costs, then go to the mall before Thursday of Thanksgiving week. The mall will be open, as usual, and waiting for you to spend your money. Grab a friend and go shopping, as it is a great stress relief. You can even window shop if you do not want to spend any money.
I hope everyone at CSU has a great Thanksgiving break and comes back refreshed to tackle finals. We are in the final countdown of the semester, and with the elections, this break is coming at the perfect time. Have a safe, fun-filled break and remember to catch up on all your Netflix shows.
Collegian writer Tamra Smalewitz can be reached at blogs@collegian.com. Leave a comment!!