Go Outdoors: A Climbing Rope Guide
Nevin Fowler
August 31, 2016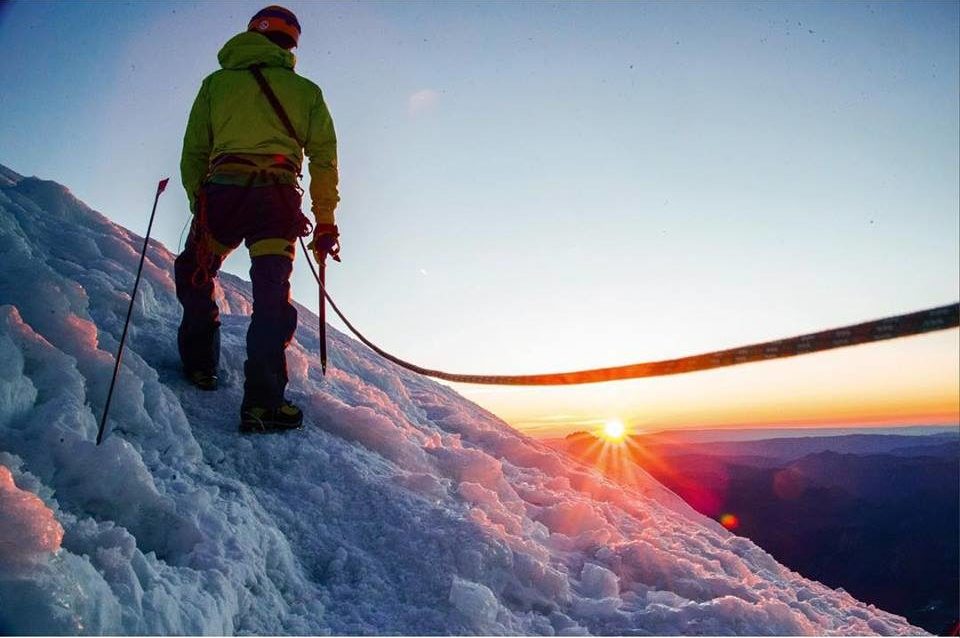 Double ropes—the name in itself gives most climbers anxiety. Two ropes are complicated, and when compared to using a single rope, they are a misbehaving menace.
I have personally toyed with the idea of purchasing double ropes for a while. Like many climbers, I feared the increased probability of having a rat's nest (a large tangle of ropes that is impossible to undo). Not to mention, I was concerned that my lead process would be complicated with an extra rope to wrangle.
Fortunately, I had the opportunity to face my fears. My friend showed up at the start of a seven-pitch climb and joyfully declared that we would be using double ropes that day. I, however, did not share his enthusiasm. Following some awkward belays and even more awkward leads, I started to enjoy the benefits that come with using double ropes.
Subsequently, I endured a long process of educating myself on the different types of ropes. Quickly, I realized there is little information out there for prospective buyers. This article will provide potential rope buyers with general information on climbing ropes. Make sure to check the manufacturers' guidelines and warnings before purchasing a rope system.
Overview
There are three options when buying ropes: single ropes, twin ropes, and double ropes. Before getting into the types of ropes, I want to discuss two things that all ropes have in common: thickness and dry coat.
Thickness (Diameter)
The most important thing to keep in mind when considering thickness is durability. To put it simply, the thicker the rope, the more wear it can handle. The opposite is also true. Of course, a thicker rope also weighs more and can be more difficult to handle. Long approaches and long climbs are not ideal for thick ropes. Thick diameter ropes also make belaying more difficult.  This holds true for all types of ropes. 
Dry Coat
Dry coat is used to protect the rope from the elements. It helps wick away water and prevents particulates from getting into the ropes. This is important since ropes can, when wet, lose up to 30% of their strength, and particulates, such as sand, wear out the rope over time. The added protection dry coat provides can be extremely important depending on the type of climbing for which it will be used. However, the dry coat does wear off. A rope used for alpine or ice climbing should, therefore, be saved for those activities.
Single Ropes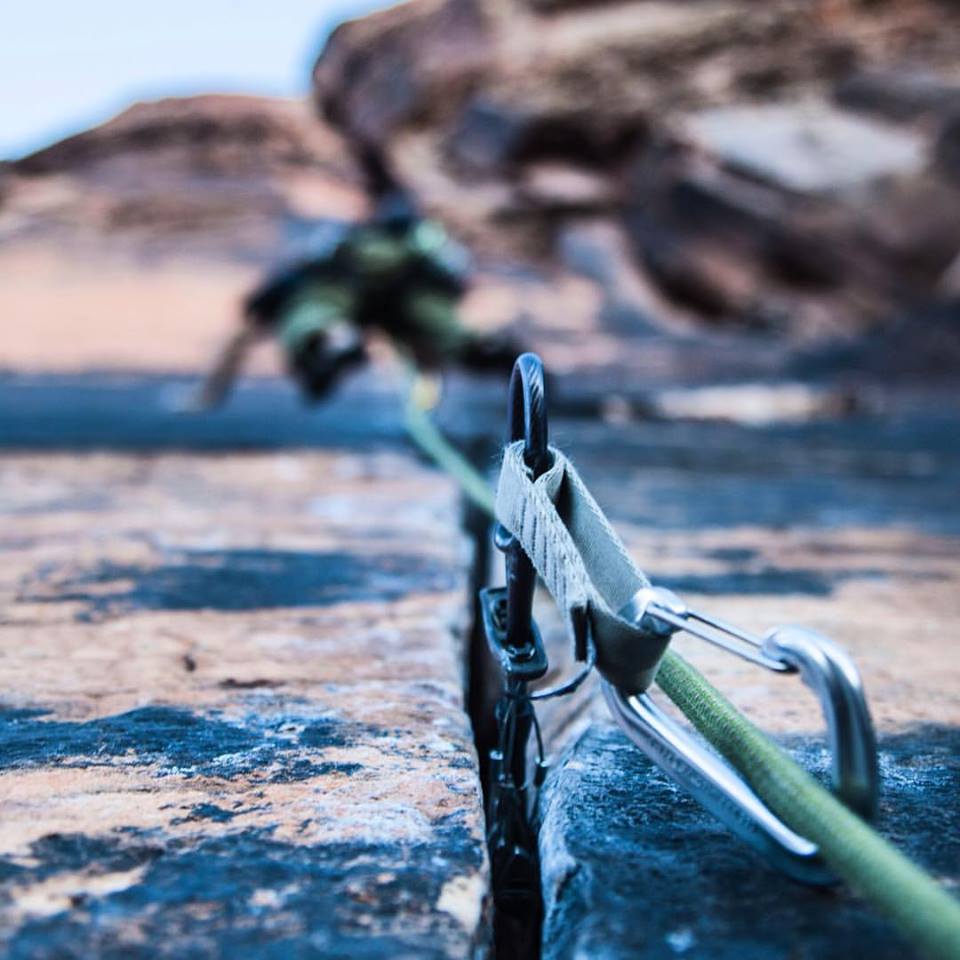 Single ropes need little explanation. It is the primary rope type most people will use, and I would strongly recommend owning a single rope before considering twin or double ropes. Thicker sizes, such as a 10mm, are great for crags, as they stand up to more abuse. People who plan on doing long approaches or multiple pitches should consider a 9mm rope.
When using single ropes, the leaders will have to use extenders on pieces of protection to reduce rope drag. Single ropes also require the use of a tagline in order to conduct full length rappels.  A tagline is a thin rope that is used to pull ropes from the rappel rings.
Benefits:
Drawbacks:
Shorter rappels (taglines can mitigate this)
High rope drag
Twin Ropes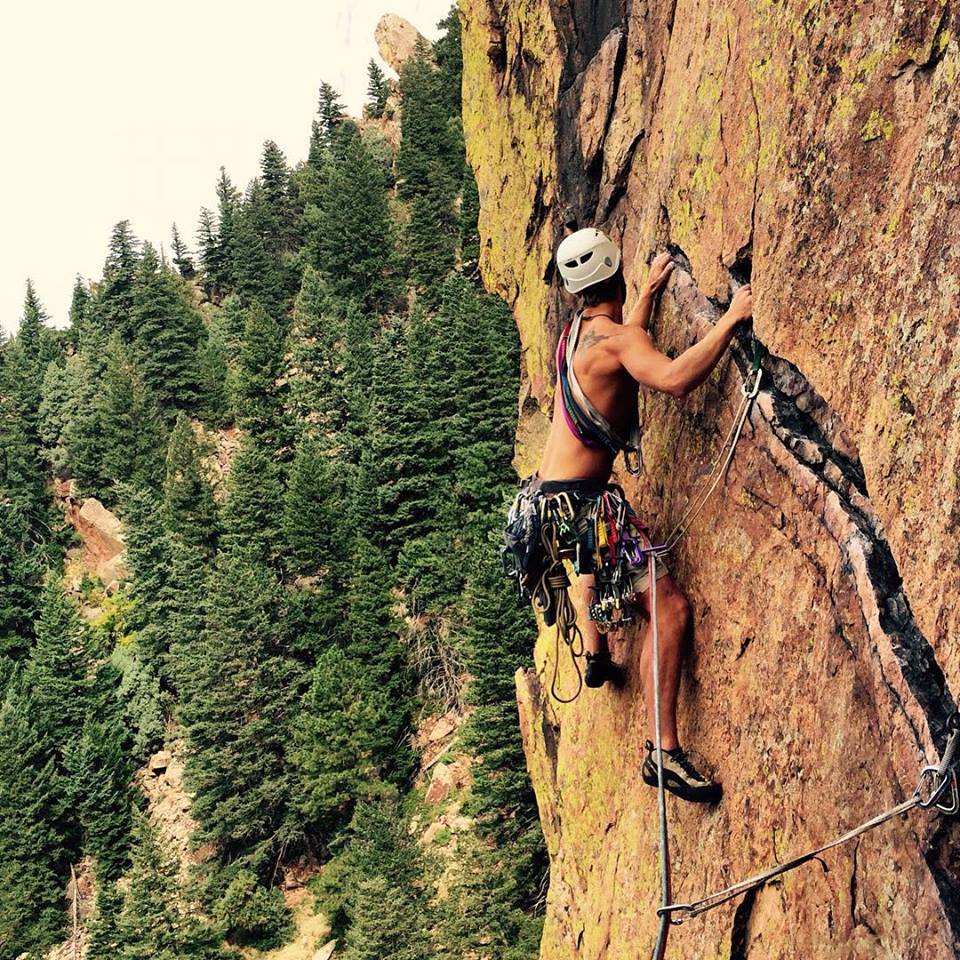 Twin ropes only provide a portion of the benefits that double ropes offer. Both of the twin ropes must be clipped to every piece of protection. They are not individually rated to hold falls and therefore work in unison to stop a fall. 
Twin ropes provide the ability to make full-length rappels and provide a backup should a rope be cut or damaged while on a climb. They are also lighter and thinner than double ropes, as they are not individually rated.
Benefits:
Full length rappels
Provides climbers with a backup rope
Drawbacks:
Difficult to handle
Less durable
Double Ropes (Half Ropes)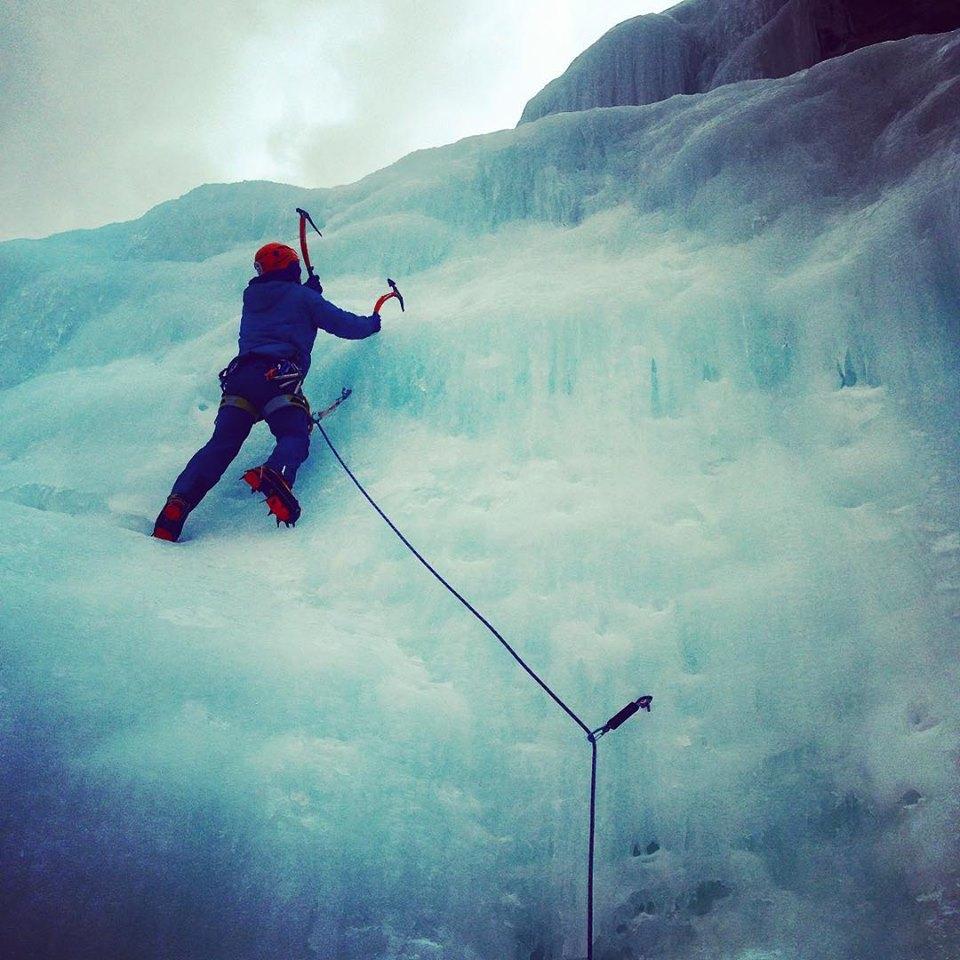 Like twin ropes, double ropes also allow for full-length rappels and provide a backup rope in the event one rope is damaged. Double ropes, however, are more versatile than twins.
Double ropes are clipped to every other piece of protection. One rope will be clipped to pieces on the left, while the other is clipped to pieces on the right. This greatly reduces rope drag, as the rope is not zig-zagging back and forth across the wall.  Less rope drag, by nature, means more rope stretch, making double ropes ideal for ice climbing or poor protection placements.
Two ropes also provide excellent protection for followers on traverses. One rope can be clipped to protection on the traverse, allowing the other rope to protect the follower from any potential falls.
The ability to belay two followers without carrying two full-size ropes is also a great benefit. Belay devices such as the Reverso allow the leader to bring up both followers simultaneously, saving time and energy.
Side note: Both twin and double ropes allow for the even distribution of gear among partners, preventing that annoying partner who always has to volunteer to carry "the rack" from getting away with a light load.
Benefits:
Less rope drag
Full length rappels
Softer falls on bad protection
Allows for two followers
Drawbacks:
Difficult to handle
Less durable
Summary
A single rope is a must have for any climber. That being said, twin or double ropes can be a great additional rope system. Personally, I like having a set of double ropes. I don't use them often, but when I do, they make a world of difference. Feel free to contact me for further information or with any questions.
Collegian Blogger Nevin Fowler can be reached online at blogs@collegian.com, on Twitter @nevintfowler or on Instagram @nevintfowler.