Go Outdoors: Dive into Summer
Nevin Fowler
June 26, 2016
The official start to summer here. It's the season of barbecues, biking and playing in the river. Lucky for us, the local Cache La Poudre River provides access to water sports for all levels of adventurers. Rafting, tubing, and swimming are all great ways to enjoy the cool mountain water. 
WARNING: All activities should be undertaken with extreme caution. With high waters this season, be mindful of the risks associated with water sports. 
Spring in Colorado creates a deadly combination of high waters, cold temperatures and newly developed snags. This trifecta, combined with the river's many spillways and already dangerous rapids, is a recipe for disaster. 
Despite the seasonal risks, there are safe ways to enjoy the high water.
Rafting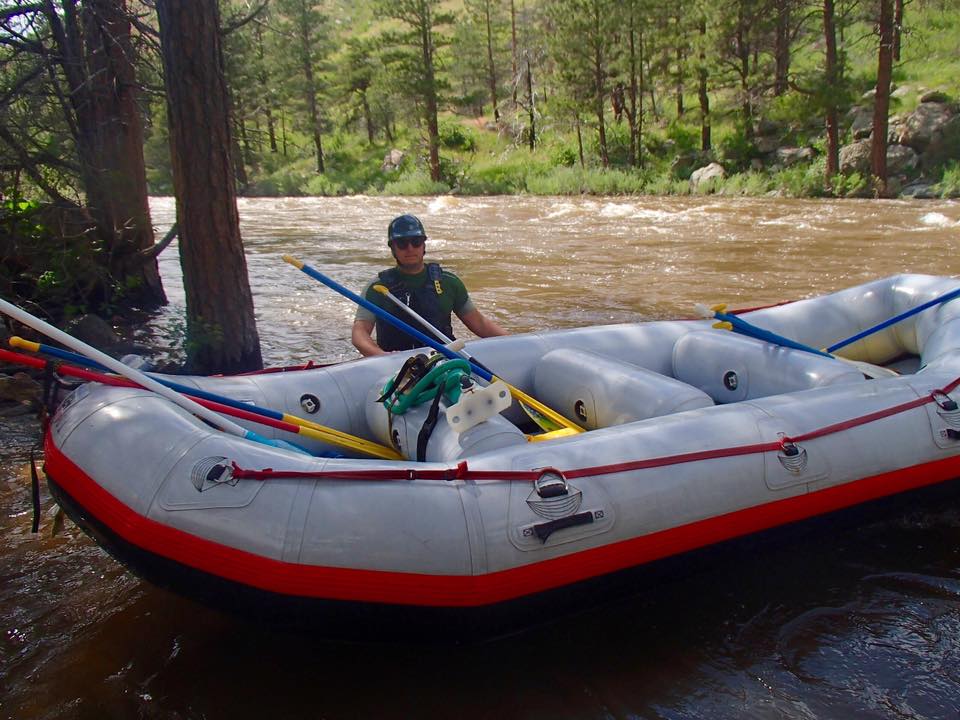 Rafting is by far the easiest way to get wet and stay safe. Fort Collins is host to numerous rafting companies ready to give you a whitewater adventure.
Veteran rafter, Ben Leistikow, personally recommends Rocky Mountain Adventures. The well trained, friendly staff are sure to make it a memorable trip. If you ask Ben, "They are the premier rafting service in Fort Collins." 
Tubing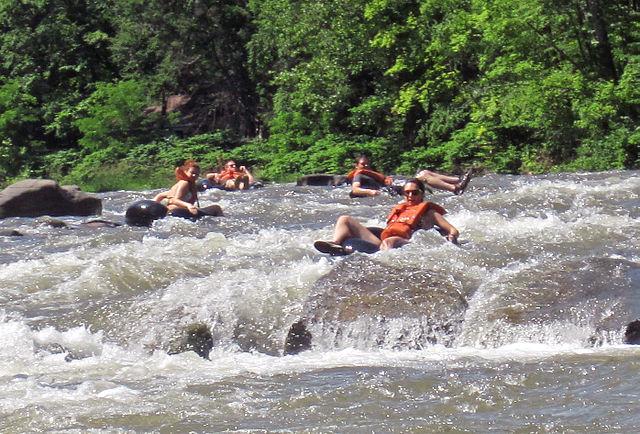 Tubing, the alcoholic uncle of rafting, is a great choice for a lazy summer day.  When it comes to tubing, the more people the merrier. So gather the friends and head for the river!
Of course, be careful. It is easy to forget the dangers of the river while tubing. Most importantly, scout the route for any obstacles before embarking.
While the river is high, the best tubing starts at Taft Hill Road. Float 2 miles downstream to just west of College Road. The best take out is at Legacy Park on the north side of the river. Enjoy the rope swings along the way!
Swimming
Swimming is the minimalist of river activities and can be a blast in certain portion of the river. However, the Poudre River is no Mississippi. It is therefore necessary to find deep, slow areas.
Fortunately, many of the best swimming holes are near day use areas or are easily accessible from pull offs. The main priority is, once again, to be aware of any dangers downstream before getting into the water.
Swimming near town is best at Taft Hill Road. The rope swing on the north side of the river is the recommended way to enter the river. Cooler temperatures can be found a few miles up the river at Picnic Rock day use area for those looking to cool off. Although this area appears to be slow moving, there is a spillway one half of a mile downstream, making it dangerous for unseasoned swimmers and children.
Stay cool this summer folks!
Collegian Blogger Nevin Fowler can be reached online at blogs@collegian.com, on Twitter @nevintfowler or on Instagram @nevintfowler.