LA's Sleeping Giant: Los Angeles is a team that is on the verge of contending for a title, and I'm not talking about the Clippers.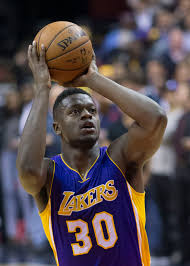 There are definitely a lot of reasons to be skeptical of the Lakers. First of all, they have a coach who is against shooting threes (despite the fact that they are worth 50 percent more than shots inside the arc, which a middle-schooler can figure out). Byron Scott also took out their second pick of the draft because he was taking over. I, for one, would let my rookies try and take over when my team has the second-worst record in the league.
On top of their horrendous coach, they have a roster that is filled with question marks, which is to be expected of a team with a 16-60 record. Julius Randle has shown flashes, but has only averaged 11 points and 10 rebounds per game. DeAngelo Russell also has some nice upside, but for being so praised for his passing coming out of college, three assists per game leaves something to be desired. 
They have no discernible replacement for Kobe Bryant, and no, Nick Young doesn't count.
Roy Hibbert doesn't have a place in today's game — a lumbering center who can't guard skilled big men or post up. Jordan Clarkson has been impressive, but could leave this summer in free agency.
Despite all of this, I would argue that the Lakers could win a title in as little as two years from now. They have a very good chance at the top pick in the draft, and could very well get the next Magic Johnson in LSU's Ben Simmons. And looking at NBA history, the Lakers always seem to end up finding a transcendent superstar in the draft, from Kobe Bryant to James Worthy to Magic Johnson.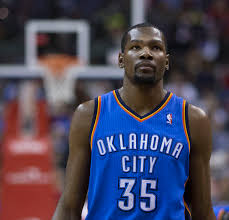 Additionally, the Lakers are also a force to be reckoned with in free agency. In the past, this included Shaquille O'Neal and Kareem Abdul-Jabbar. The names coming this summer aren't quite as substantial, and odds are that Durant goes back to Oklahoma City on a one-year deal. But there are solid players who could help the Lakers immensely, such as Al Horford or Hassan Whiteside as a possible upgrade from Hibbert. Nic Batum is a possible small forward replacement after Kobe retires as well.
It's also possible the Lakers tank for another year, grab another good rookie and hit the 2017 free-agent market. There are some juicy possibilities, such as Russell Westbrook, Kevin Durant if he signs the one-year deal and Blake Griffin. Trades also aren't out of the question either, and someone like Kevin Love could come along and help turn around the Lakers.
The path to contending is abundantly clear, and the Lakers are pretty bad as of right now. But, with the draw of LA and the cap boom, a Lakers resurgence isn't as far away as you might think. Until next time.
Collegian NBA Blogger John Scriffiny can be reached online at blogs@collegian.com or on Twitter @JScriff.