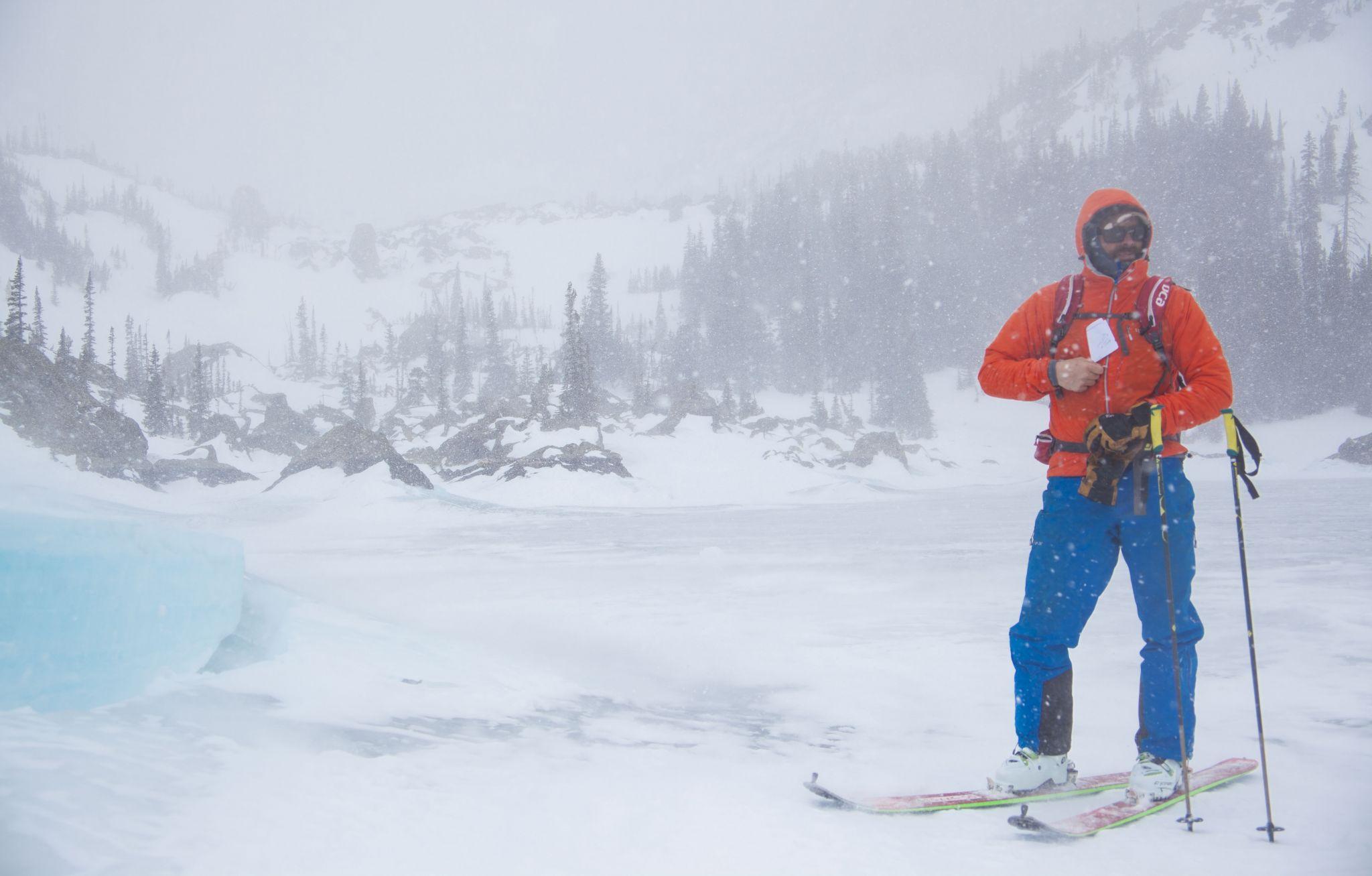 Still dressed in mountaineering gear, Eli Helmuth sat in front of the makeshift classroom, his mind contemplating the question. The occasional thud of a climber falling off a route in the gym downstairs was the only thing that broke the silence. Undoubtedly, he was utilizing the same methodical thought process by which he analyzes all things mountaineering. Years of training and experience had taught him to think in that analytical way.
Moments earlier, a student had implored why he was still alive while so many of his friends have died climbing. Everyone waited in anticipation, staring, as if God himself was about to speak. Looking up he responded with, "Luck."
Eli is a professional mountain guide based out of Rocky Mountain National Park, Colorado. He currently holds the title of IFMGA — the highest rating a mountain guide can obtain. This title allows him to guide anywhere in the world, whether it be climbing, skiing or mountaineering.
Beyond his rating, Eli has over 30 years of experience guiding clients and developing his personal climbing portfolio. With all this experience, it is easy to see why his avalanche safety course students were taken aback by "luck."
Noticing the blank stares of his students, the veteran mountaineer added that understanding the dangers, as well as a low acceptance of risk, played a large part in his good fortune.
"The mountains are unpredictable," Eli reminded the group once again. The students had heard this rhetoric all weekend. He said something along the lines of, "Try to always minimize the risk, hope for the best and always prepare for the worst."
Eli had been working with the class for three days — teaching, mentoring and training them in avalanche safety. The focus of the class was to develop an understanding of the risks involved with avalanches and ways to mitigate those risks. However, the course far superseded that basic rubric as Eli, with his wealth of knowledge, sought to educate the students at every opportunity.
Throughout the course, he would stop around a bend in the trail to talk about something new that just came into view, whether it be avalanche debris, a climbing route or different fauna.
Day One
Day one of the course was used to develop an understanding of snow science and avalanche safety. The goal was to understand how snow accumulates on the ground and what happens to the snowpack once it has accumulated. A large portion of the day was spent learning how atmospheric conditions affect the snowpack. The end of the day was used to learn basic beacon skills. With this general knowledge, the class was prepared to learn the practical side of avalanche safety.
Day Two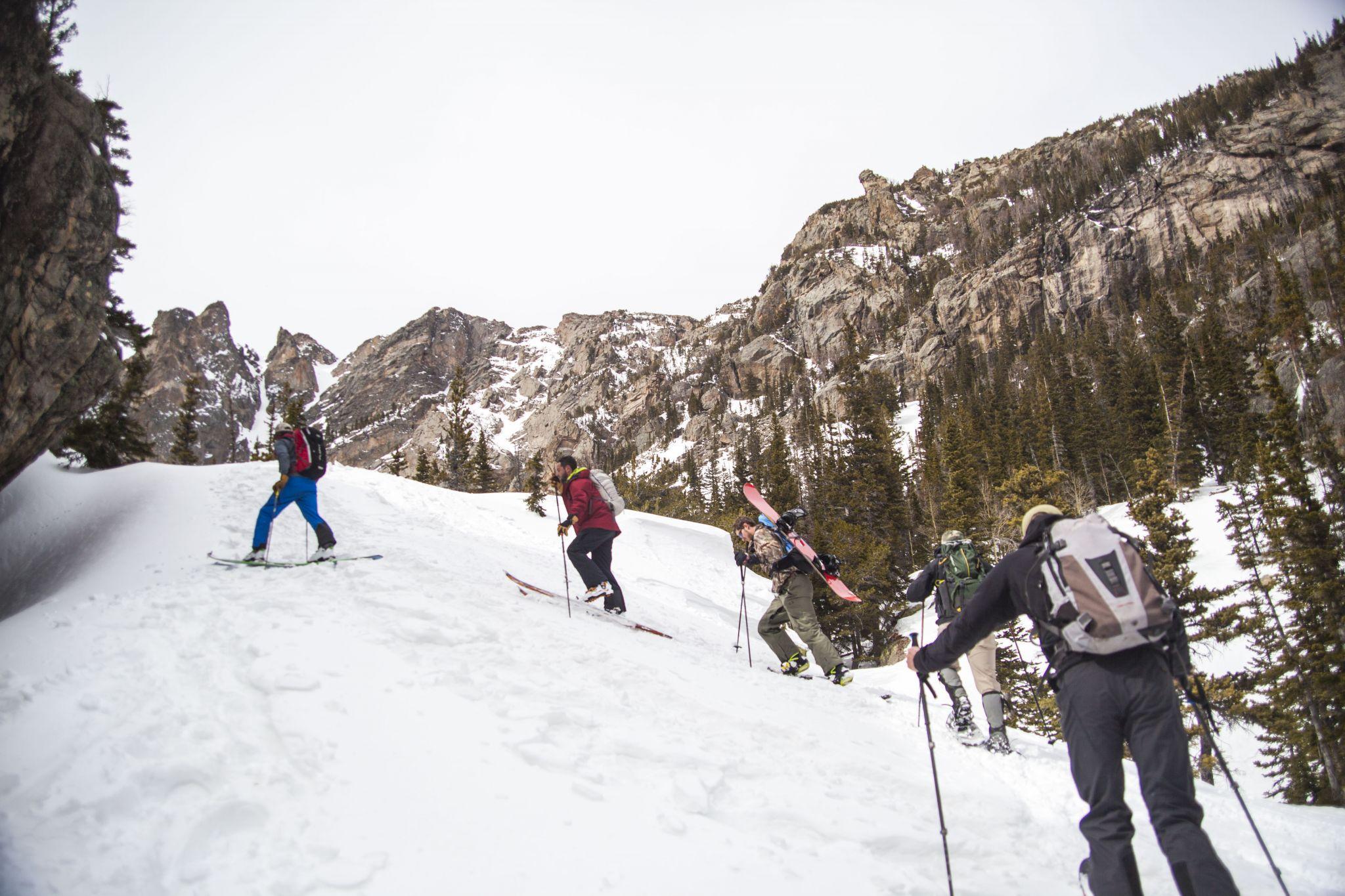 On day two, the group met at the Bear Lake trailhead for the practical portion of the course. As the students approached, Eli was having a lighthearted conversation with the rangers — something people have come to expect from his friendly personality. Eli motioned for the group to come over and instructed everyone to do a beacon check.
This, like all of things Eli did, had a twist — a better, safer, more efficient way of completing the task. His way of doing business was reminiscent of an elite military troop, sans the misery. With the beacons safely set to transmit, the class moved down the snow-packed trail. Eli took every opportunity to stop and analyze new snow or terrain. It was as if a mad scientist was exhibiting his basement lab.
The goal of this "day in the lab" was to learn about snow pits and to practice searching for notional victims buried in avalanche debris. The plan was to hike up through a high mountain valley above Bear Lake. Alpine cliffs rise prominently above the valley and act as an ominous frame for the landscape.
The group crossed multiple lakes on their way to Eli's alpine teaching grounds — each lake was frozen solid with light-blue ice. Crossing the final lake, the group passed into the alpine environment. The most dangerous snow is a high snowpack, as it is subjected to sun, wind and freezing temperatures — a deadly trifecta that creates layers in the snow. It is a disparity between layer compositions that creates weak bonds between the layers (e.g., hard layers upon soft layers).
Eli wanted to create the snow pits in this region, since it best emphasizes the different layers of snow. As the students dug, he would stop to show everyone where weak points in the snow existed, something everyone else could hardly see. The attention to these small details exemplified his knowledge born from experience.
Day Three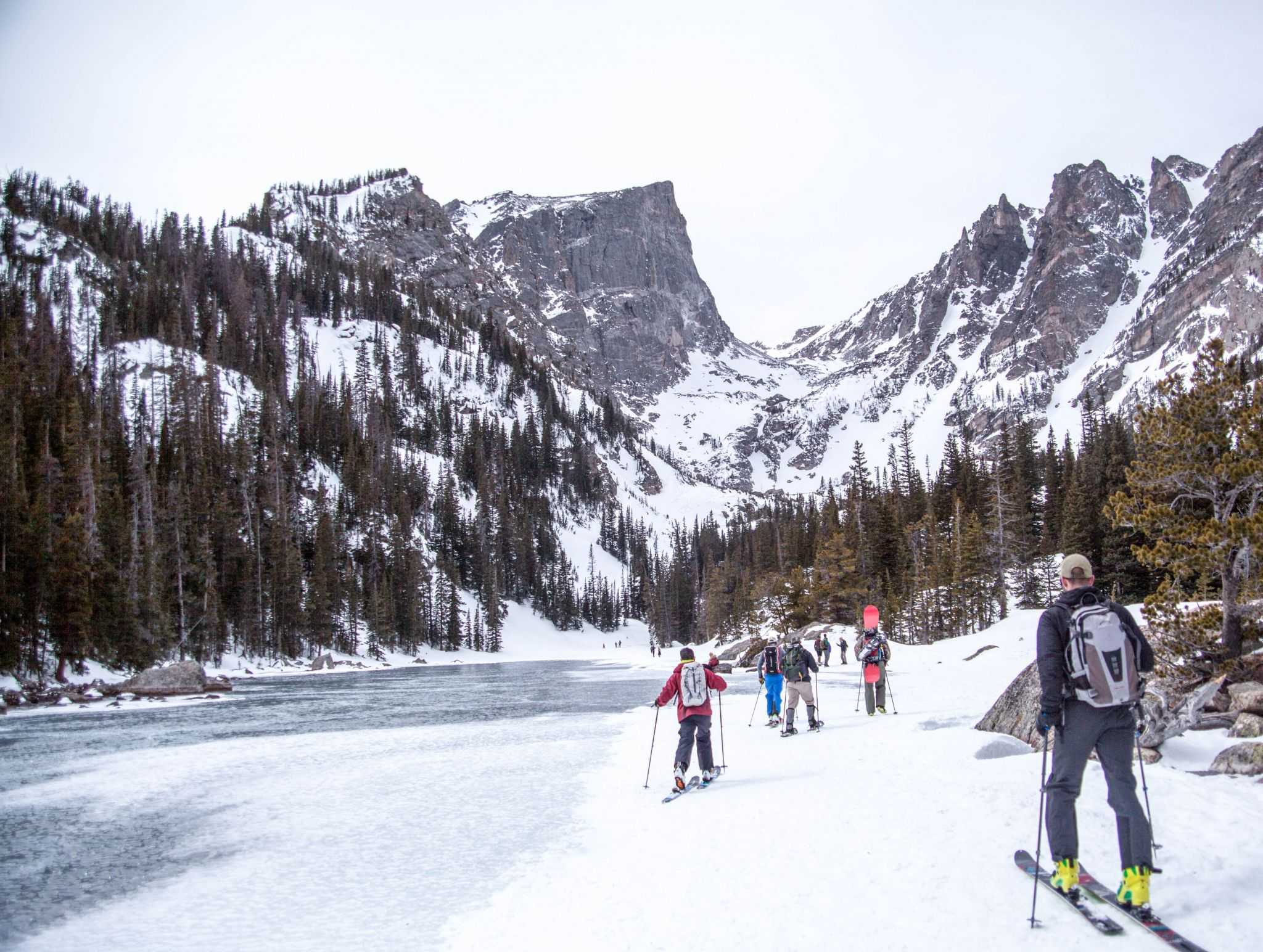 On day three, the class dug snow pits and attempted to analyze the snowpack on their own. Like a proud parent, Eli watched the students as they worked without his supervision, and like any parent would do, he was watching for any dangers and monitoring the students' safety.
Safety is Eli's forte — risk management is imperative while working in such dangerous and demanding environments. With an unblemished accident record, Eli is an elite in his line of work.
This passion for safety was evident throughout the course, as he constantly talked about dangers associated with backcountry travel. He often shared stories of himself and other people where "things almost went wrong." He used these stories to develop each student's understanding of the risks associated with being in the mountains.
This mad passion for the mountains started at a young age.
Early Life
Eli is a self-proclaimed "military brat." He grew up constantly moving around the country. While attending college in Virginia, a professor introduced Eli to adventure sports, thus igniting his passion for climbing and the mountains. Passion developed into obsession, and Eli soon became an Outward Bound mountaineering instructor in the Cascade Mountain Range.
In 1991, Eli became one of the first AMGA-certified rock guides in the United States. He subsequently spent the following years guiding for the American Alpine Institute on high mountains around the world. It was during this time that he established himself within the climbing and mountaineering community, partly due to his superb climbing and partly due to his impeccable guiding.
Seeing Eli's success, Colorado Mountain School offered him a job in Estes Park directing the CMS guiding services. This position required unwavering dedication as he not only managed the staff and guided full-time, but he also ran the program to develop future guides.
In 2008, Eli left the CMS position to establish his own guiding company, The Climbing Life. Since that time, Eli's reputation has only solidified. He is an integral part of the climbing community in northern Colorado.
The students in his avalanche class were constantly reminded of this fact, as friends or past students stopped to say "hi" or talk about climbing. Often, these greetings occurred hours into the backcountry of the Rocky Mountains — it is doubtful that Smokey the Bear receives as much fanfare on a hike.
While working with Eli, it is easy to see why he has obtained this star-like status. He carries a friendly, cheerful spirit and greets everyone as if he or she is a long lost friend. Some of this fame is due to Eli's devotion to developing climbing, skiing and mountaineering routes throughout the park.
"We never had these crowds when I arrived here," he said as we passed a group of skiers who were heading up to some high-mountain couloir. "The park used to be empty."
Beyond just creating new routes, Eli made those routes accessible to the everyday adventurer. He made route information accessible to the public, but more importantly, he made it easy to understand.
The desire to help people seems to be a part of his nature. Eli is thrilled to share route information with anyone who contacts him. Climbers of his caliber are often not as willing to share information so ubiquitously.
The class experienced this giving attitude throughout the course. While hiking in RMNP, Eli would constantly share his knowledge. He was exuberant to share details about climbing routes or point out hidden climbs.
Retirement?
With a rich career behind him, Eli carries stories form around the world. Some are incredible and fascinating, others are heavy and mournful. Each story alludes to a life full of passion — full of a love for the outdoors.
Though Eli talks often of his past, he is as excited as ever for the future. He is retiring this fall and moving to Puerto Rico with his family. There, he plans to build a house in the lush jungle landscape and live sustainably off the land.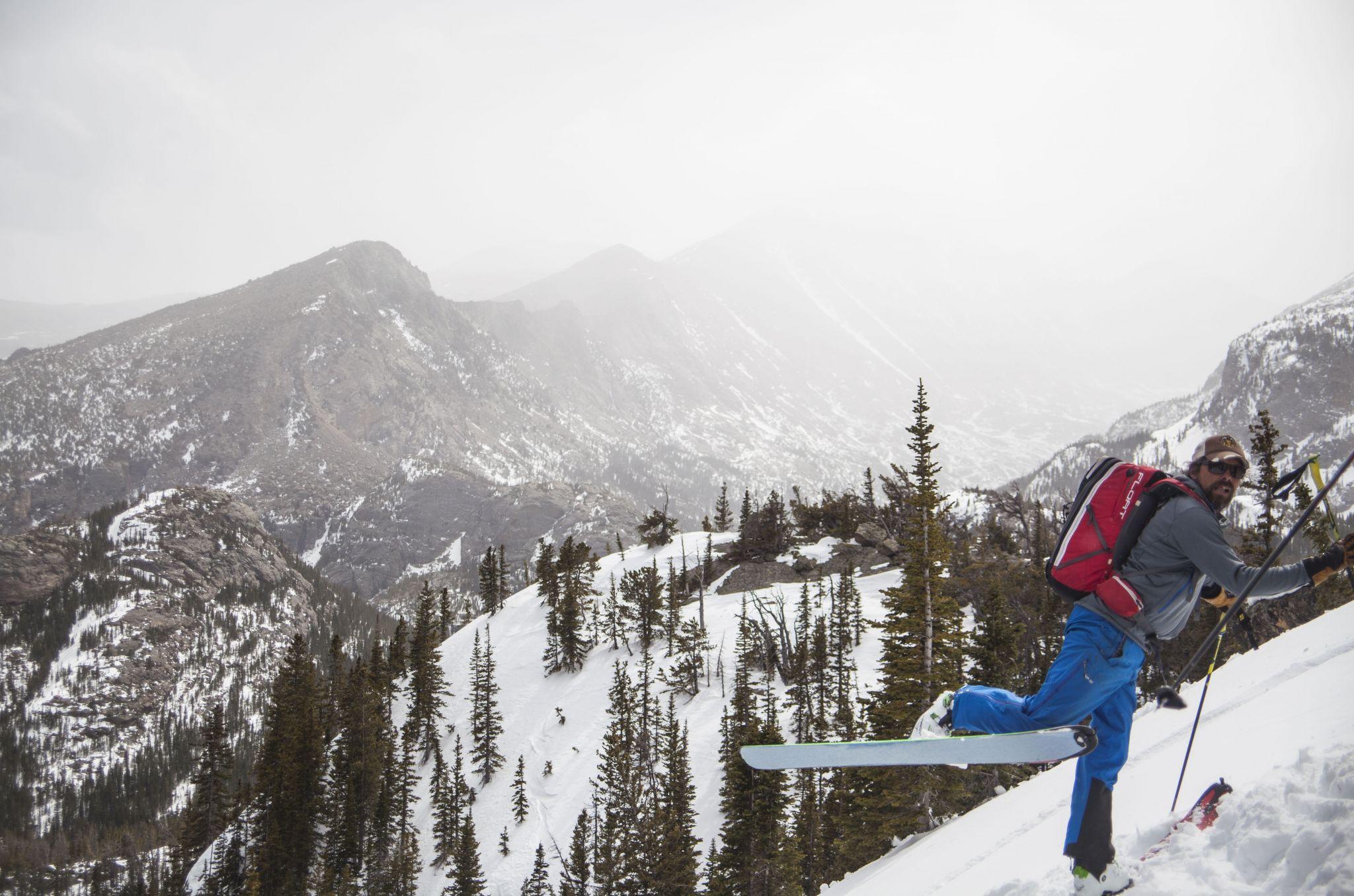 Most people immediately question whether or not he will miss climbing.
It turns out that he doesn't have to — Puerto Rico is a jungle gym of unclimbed cliffs ready for "play." For someone who enjoys first ascents as much as Eli does, this is quite literally heaven.
Adding to this, he also plans to continue guiding around the world for clients. After all, could a guy like Eli resist a chance to climb in the mountains? The answer is likely no — undoubtedly he will be spending plenty of time perusing the high peaks of this world far into retirement.
Collegian Blogger Nevin Fowler can be reached online at blogs@collegian.com, on Twitter @nevintfowler or on Instagram @nevintfowler.