Seriously: New data shows that your parents are angry (infographic)
Tatiana Parafiniuk-Talesnick
February 29, 2016
New data collected by Seriously presents the fact that if you have parents, chances are, they're angry. 
Overwhelming evidence leads Seriously to believe that three out of every five college students have parents that are angry with them.
The reasons for their anger are varied.
Common issues your parents have include your new piercing, the fact that you never call them, the mess you left at home, a disagreement over your major and their knowledge that you spend all your money on beer. But, in many cases, there is simply no clear explanation for your parents' anger.
One piece of data demonstrates that as time goes on and you don't call them, they'll just get just angrier.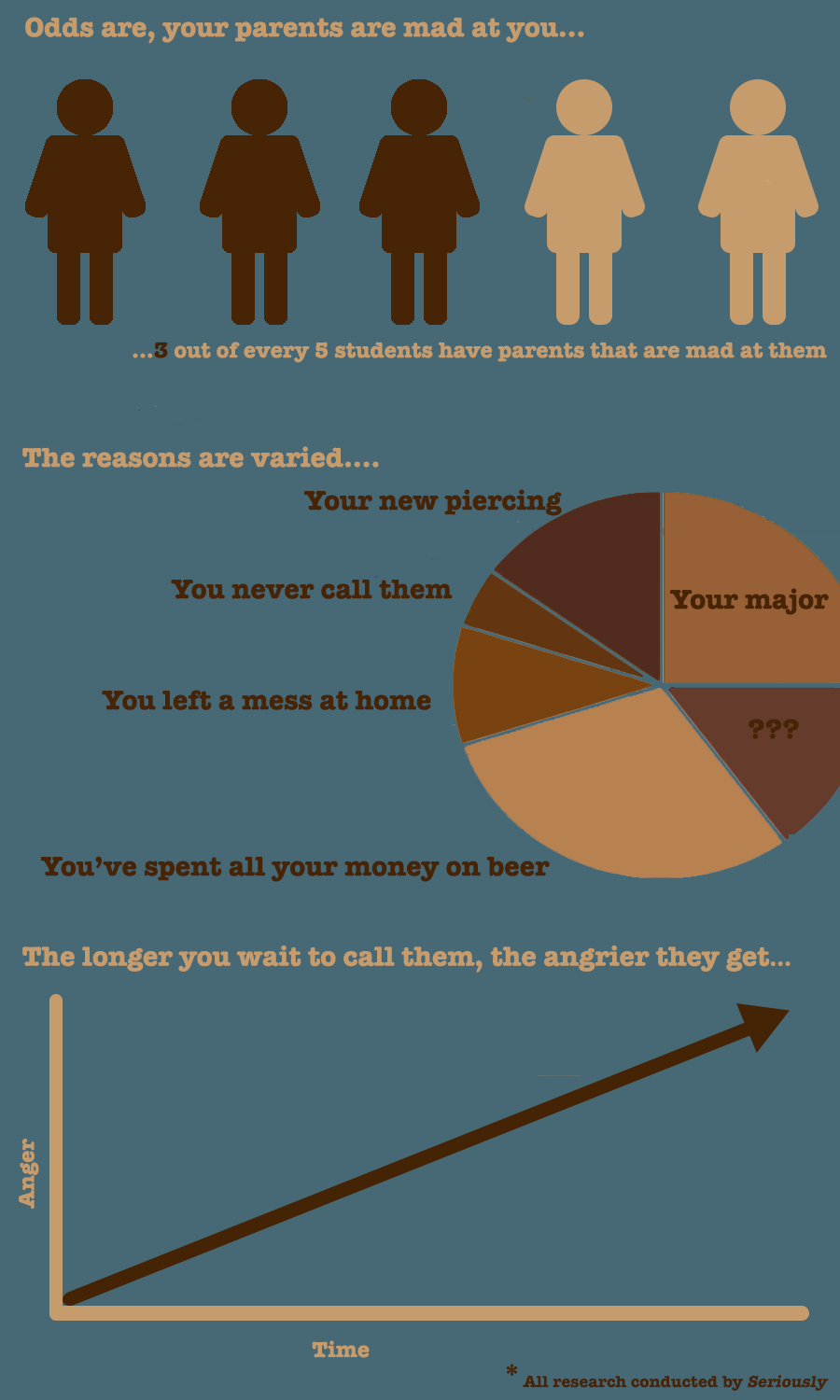 Collegian Satire Blogger Tatiana Parafiniuk-Talesnick can be reached online at blogs@collegian.com or on Twitter @TatianaSophiaPT.