NBA Heat Check: Trade Deadline
John Scriffiny
February 19, 2016
Trade Deadline: A look at a pair of the trades that happened on the trade deadline and how I feel each team did in each trade.
Suns receive: DaJuan Blair, Kris Humphries, first round pick (top-9 protected)
Grade: A
Wizards receive: Markieff Morris
Grade: B-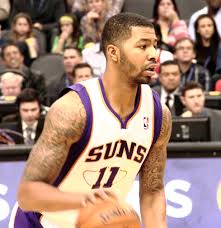 I love this trade for both teams. The Suns finally get rid of Markieff Morris, who is a good player but was not in a good situation in Phoenix (mainly because they traded his twin, Marcus). They also receive a decent pick that will most likely end up in the late teens or early twenties, and a solid front court player in Kris Humphries. DaJuan Blair is meh, but they got a decent haul for a player that had to be traded. I'd still give this trade an A for the Suns, because they managed to get a first rounder out of Morris.
For the Wizards, I love it even more. They tried to make Humphries a small ball four, and he responded by shooting below 35% from three. Morris is a much better fit, as he can hit threes decently well and offers some production in the post. The Wiz can now roll out a lineup of John Wall, Bradley Beal, Otto Porter, Jared Dudley, and Markieff Morris. This lineup is actually really interesting, though Porter needs to shoot better from three for it to work, but that team could definitely scrap back into the playoffs and make some noise. I'll give them an B-, as they traded a first round pick for a player that had very little trade value due to his anger about his brother being traded. However, this could end up working very well for them.
Thunder receive: Randy Foye 
Grade: B
Nuggets receive: DJ Augustin, Steve Novak, two second round picks
Grade: A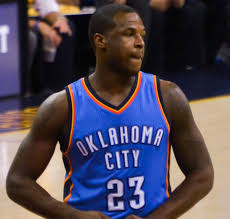 I'm a fan of this trade too, as it once again helps out both teams. For the Thunder, they finally got a player somewhat representing a shooting guard (sorry Dion Waiters, Kevin Martin, Andre Roberson, Anthony Morrow, and everyone else since James Harden). Foye can shoot and is a capable defender, but the big if with him is his health/age. He didn't play much with the Nuggets, but he could fill in a hole in the Thunder that has been empty since the Harden trade. I'll give it an B, as they got rid of something they didn't really need (a backup point guard) for something they really needed (a solid shooting guard), but I don't know for sure if Foye fits the bill as a solid shooting guard.
For the Nuggets, they get two second round picks, which actually have decent value (just ask Draymond Green). I'm not saying they'll get a player like that, but the draft is all about having as many chances as possible. Also, the Nuggets really needed a backup point guard. Jameer Nelson, buddy, you just need to retire. The Nuggets were already set at shooting guard as well, with Gary Harris and my boy Willy B. This trade won't really make too much of a difference in the long run, but they got more value than Randy Foye ever gave them. I'll give it an A.
In my next edition of the NBA Heat Check, I'll get into some more of the deals that happened during the NBA Trade Deadline. Until next time.
Collegian NBA Blogger John Scriffiny can be reached online at blogs@collegian.com or on Twitter at @JScriff.