The Brow: Pelicans' forward Anthony Davis finally had the explosion we were all waiting for, but can the New Orleans front office build a competent roster around him in the future?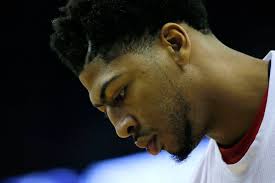 A 59-20? That is absurd. Since the 1983-1984 season, there have been three 50-20 games (although the GOAT did have a 69-18 because he is just the GOAT). The Pelicans have had a rough season so far, but most of that is to both bad trades and untimely injuries. New Orleans is doing to Davis what Cleveland did to LeBron, except there is no guarantee Davis will be back if they don't fix this flawed roster. 
Where They Went Wrong
Basically, the Pelicans tried to win a title when Davis was a rookie. What I mean by this is they gave up a lot of their future to try to instantly improve the present. They invested quite a bit in Jrue Holiday, Eric Gordon and Omer Asik (oof). Jrue Holiday didn't seem like too bad of an idea at the time. He was coming off an all-star season, albeit for a pretty mediocre Sixers team, averaging 17 points, eight assists and three rebounds. What they gave up for him, though, was way too much. Sam Hinkie swindled Nerlens Noel and the Pels' first round pick the following year. I mean, Jrue Holiday was good, but not that good. Noel was a top-six pick, and the Pelicans ended up sending over the 11th pick the following year. Holiday is not worth two lottery picks, and this is just one of the ways the Pelicans churned out a roster that is somehow 10 games below .500 with Anthony Davis.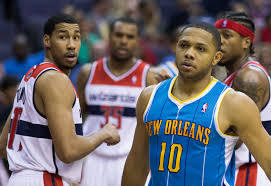 The bad trade wasn't the only blunder by New Orleans. They also gave out a pretty terrible contract to shooting guard Eric Gordon. Gordon's career started off strong, averaging 22 points per game in his third year. However, injuries have basically derailed his career. I suppose this isn't completely New Orleans' fault, but he did only play nine games for them the season before receiving the deal. It was an unnecessary risk either way, and it came back to bite them.
The Omer Asik deal was laughably bad in every way.
First of all, the Rockets were desperately trying to get rid of him in order to clear cap space. Houston also had Dwight Howard, so they obviously didn't need him. Asik also is pretty bad, as all he does is rebound and block shots and nothing else. Those are valuable skills in the right spot, but in small ball, it rarely is the right spot. Despite all of this, the Pelicans coughed up a first-round pick for him. That wasn't even the worst part. New Orleans then signed him to a $60 million five-year extension. It's almost like New Orleans is trying to lose Davis.
With the upcoming cap boom, there is the potential for New Orleans to rectify its mistake and bring in some quality talent to help Davis. There is plenty of time to figure this out. But, unlike the LeBron situation in Cleveland, there is nothing to keep the Brow from leaving, nor is there anything to get him to come back. The ball is in New Orleans' court. Until next time.
Collegian NBA Blogger John Scriffiny can be reached online at blogs@collegian.com or on Twitter @JScriff.