3 reasons why you should try HIIT workouts
Katy Mueller
February 25, 2016
(Picture courtesy of Scott Webb via Unsplash.com)
It seems like every year there is always some new workout, food trend or athletic gear that is a must try.
Yoga, Fitbit watches, barefoot running shoes, Paleo diet, the list goes on and on. One of the latest in the bunch is HIIT workouts.
HIIT stands for high intensity interval training, and honestly, it kicks my butt. When I go to a HIIT workout class at the Colorado State University Rec Center, I always leave exhausted. Basically, what it is, is pushing your body for short bursts of time at high effort, taking quick breaks, and repeating.
For more scientific information on what exactly HIIT is, this link is a great one to check out. However, this post revolves around whether I think it is a good investment of time or not, so here are 3 reasons I think HIIT may be a good choice for you.
1. It doesn't take hours to get a good sweat in
I'm all about a nice long workout, but sometimes, I don't have the time nor the patience for that. I am a person who gets bored doing the same thing for too long. It is ironic that I enjoy distance running, so HIIT workouts really work well in my schedule. You can do a solid 30-minute HIIT workout a few times a week that benefits you just as much, if not more, than doing 60 minutes of cardio five times a week. It's pretty intense, but it's nice to get in and out of the gym as fast as possible sometimes.
2. You can do it just about anywhere
I also like HIIT because, like running, it really only requires you to own sneakers. If you have sneakers, you can do this workout anywhere; at the park, at home, your backyard, apartment, the gym, anywhere! Actually, you don't even need sneakers. You could do it barefoot if you really wanted. 
3. It's a good way to strength train when you don't like lifting weights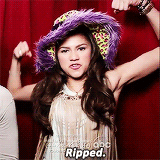 It's pretty widely agreed that a person should get a decent mix of cardio and strength training to properly work and condition all parts of the body. Luckily, HIIT workouts are a really awesome way to strength train when the idea of bicep curls and weighted lunges makes you want to run as far away from the gym as possible. HIIT workouts include a lot of body weight exercises that help you get toned and strong without having to use one dumbbell.
While I personally love a good HIIT workout, it is definitely smart to take it slow when you are just starting. They are a bit intense if your body isn't used to it, but once it is, hopefully it soon becomes one of your favorite workouts too.
Collegian Active Lifestyles blogger Katy Mueller can be reached at blogs@collegian.com or on Twitter @katymueller13.