Florida. Just, Florida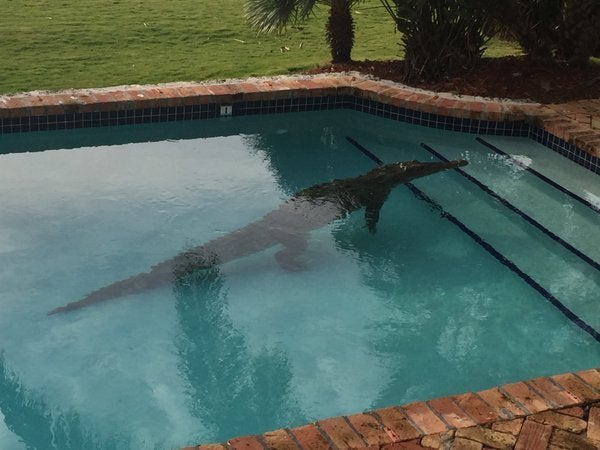 Oh Florida. Someday, someday you will be normal.
"A crocodile apparently decided a morning dip in a Florida Keys swimming pool was just the thing.
Monroe County Sheriff's Office spokeswoman Becky Herrin says an Islamorada homeowner called about 7:30 a.m. Thursday to report the croc in his pool.
A photo provided by the sheriff's office shows the large reptile floating languidly in the shallow end of the pool. Herrin said the animal was about 8 feet long."