Campaign Confronts Rape Culture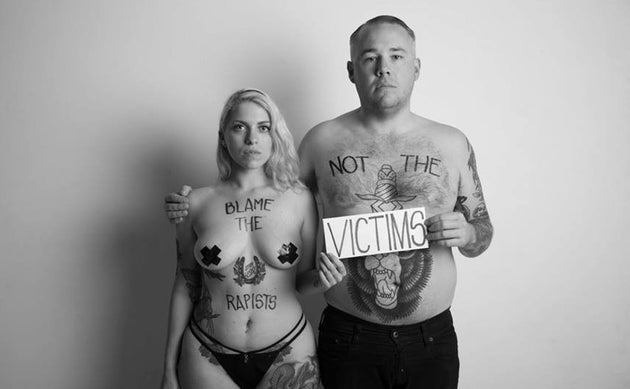 A new movement is shaking up the social justice world, and it is a campaign that everyone should get behind.
""Not an invitation."
"Marriage is not consent." 
"I don't want my daughter to be the one in four." 
These are just a few of the powerful phrases featured in a recent photography project called "Still Not Asking For It." Created by Australian photographer Rory Banwell, the photo series aims to fight domestic violence and sexual assault by raising awareness about consent.
The series features people half-dressed or in their underwear with phrases of their choice like "Not an invitation" and "Your body your choice" written on their bodies or on signs they're holding.
Banwell told The Huffington Post that some participants are survivors of domestic violence or sexual abuse, others are relatives of survivors and some are simply just passionate advocates."