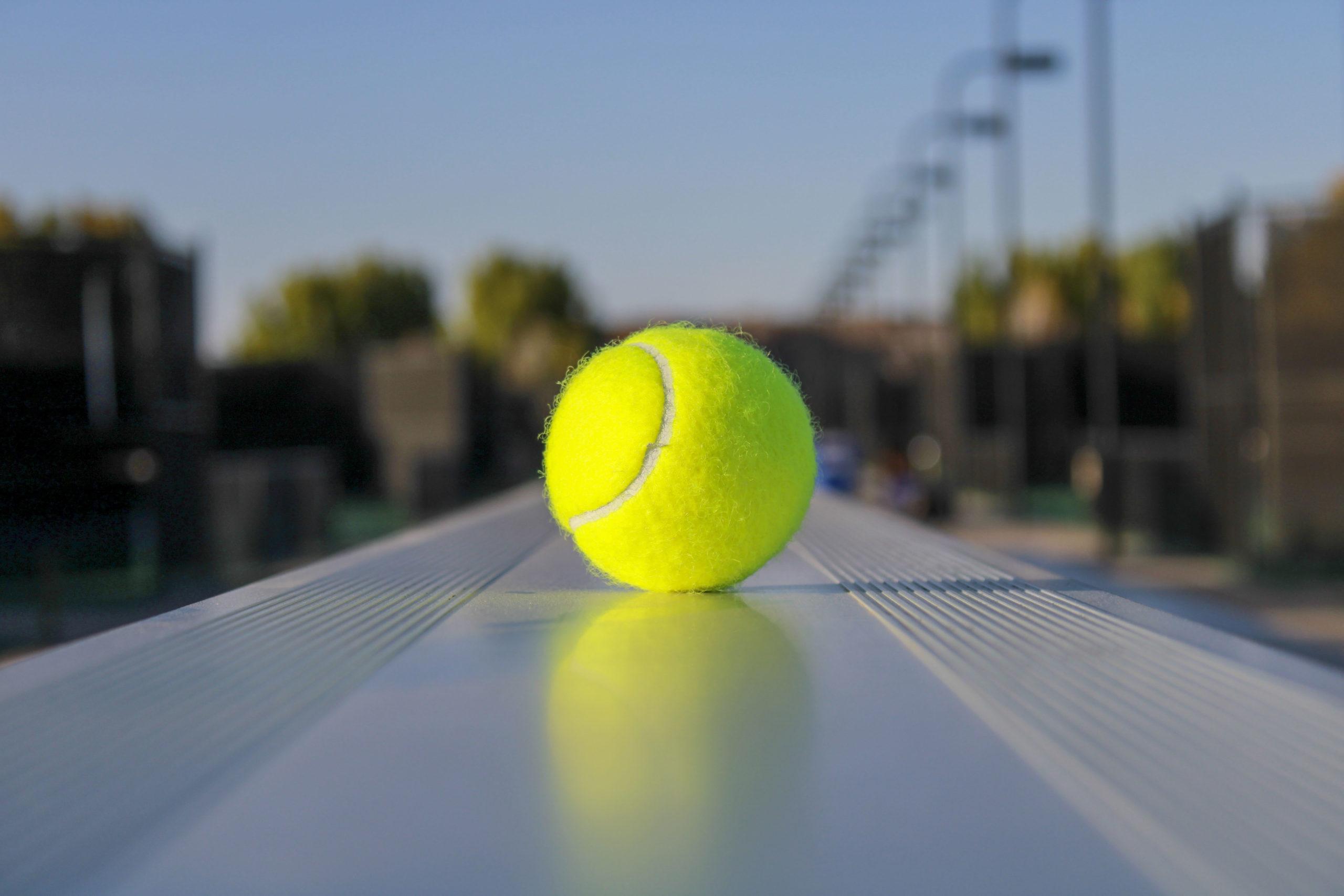 The Colorado State women's tennis team headed west last week for the five-day Intercollegiate Tennis Association Mountain Regional Championships in Las Vegas, and after missing last year's event due to COVID-19, the squad came ready to play. 
For the singles matches, Colorado State's Radka Buzkova blew past her competition in her first two of three duels. Her first match was against The University of Utah's Madison Tattini, which ended up 6-2 in both sets. 
Her second match was similar to her first as she took on Grace Haugen from the University of Montana. The match went for three somewhat long sets, going 6-3, 6-7 and 6-3 again. Buzkova finished the weekend with 6-1 and 6-4 set losses against sophomore Gina Dittmann of Northern Arizona University but still came out 2-1 for her overall singles events. 
Junior Ram Sarka Richterova had more of an off-weekend, falling in her first and last rounds against Boise State University's Holly Stewart (6-4, 6-1) and Yujia Huang of Brigham Young University (6-0, 6-1). Richterova, however, did win her match against Tattini, finishing 6-2 and 6-3. 
The doubles CSU squads were more consistent as teamwork led the (Sarka) Richterova/Somer Dalla-Bona and (Radka) Buzkova/ (Matea) Mihaljevic duos to go undefeated through the weekend."
Matea Mihaljevic also had sturdy duels, showing in her first set that she was the more dominant player and winning 6-4. Weber State University's Megan Lombardi battled back only for Mihaljevic to come out on top, winning the second set 7-5.
Mihaljevic's tough duels didn't stop there, as she then had to face the University of Wyoming's Lucia Malinak. Malinak began to look like she had the upper hand after winning the first set 6-4, but Mihaljevic turned it right back around, winning the next set 6-4. As they both hit the ball back to each other with the game on the line, Mihaljevic came out on top, winning the third set 7-5. 
In the third round, Mihaljevic went against U of U's Samantha Horwood. These competitors both had amazing points in the court, but Horwood's momentum in the tournament was put to a halt by Mihaljevic when she won the first and second sets 7-5 and 6-4.
As she moved on to the quarterfinals to compete against United States Air Force Academy's Karina Chao, Mihaljevic demolished the first set 6-0, but Chao had more to say when she came back with her own 6-0 set win. The third set was more of a battle, but Chao came out on top, winning 6-2.
The doubles CSU squads were more consistent as teamwork led the Richterova/Somer Dalla-Bona and Buzkova/Mihaljevic duos to go undefeated through the weekend until they played each other.
Richterova/Dalla-Bona beat the state rivals, University of Colorado Boulder duo Maria Campos/Ky Ecton, showing they were proud to be Rams and winning 8-2. Buzkova/Mihaljevic beat The University of New Mexico's duo Yue Lin Chen/Hsuan Huang 8-3.
Then, both our CSU duos had some determined matches: BSU's duo Stewart/Joana Baptista and U of U's duo Madeline Lamoreaux/Katya Hersh. With the score able to go anyone's way, the teams pulled out Ram victories in both games, both going 8-7.
The next round might have taken some stress off the Rams' shoulders with a win by both teams against the University of Nevada, Las Vegas duo Molly Helgesson/Shir Azran and NAU's duo Mimi Bland/Ellie Millard. Both games finished at 8-5.
In the quarterfinals, Richterova/Dalla-Bona defeated New Mexico State University's partners Harsha Challa/Lisa Zhu in a tough match at 8-6. Buzkova/Mihaljevic defeated UNLV's duo Izumi Asano/Salsa Aher in another nail-biting match, coming out on top 8-7.
In the semifinals, Richterova/Dalla-Bona defeated the University of Denver's Britt Pursell/Camille Verden-Anderson in two sets, with the first ending 7-6. Then they hit a streak and only allowed DU one point in the next set, winning 6-1. Buzkova/Mihaljevic handled WSU's Ana Morett Salas/Patty Kuo, showing that Rams stick together and winning the first set 6-3 and second 6-4.
The two teams finally met in the finals for a battle of the Rams. Buzkova/Mihaljevic ultimately came out on top, winning the first set 6-2 and the second 6-4. Afterward, the CSU teams all celebrated, still knowing they came out on top at the end of the weekend. 
The CSU team will continue this momentum on the road at the Halloween Classic in Albuquerque, New Mexico, on Halloween weekend. 
Box scores can be found at https://csurams.com/sports/womens-tennis/stats/2021-22/ita-regionals/boxscore/16168.
Bryson Schminke can be reached at sports@collegian.com or on Twitter @brysons81.