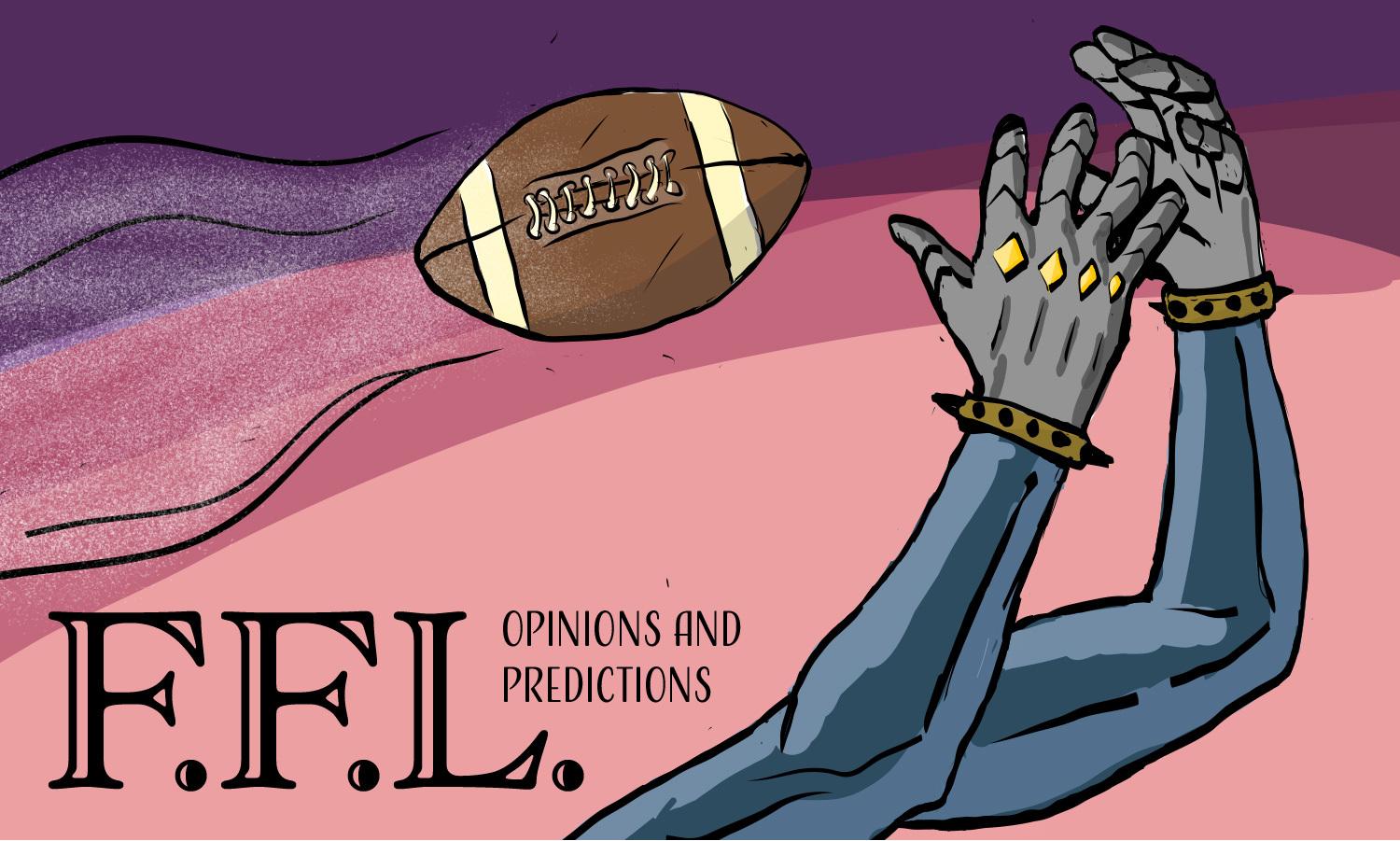 With an exciting week three behind us, it is time to look forward to the waiver wire for week four. If you were the first pick in your fantasy draft, you most likely picked Christian McCaffrey. Previous fantasy owners of McCaffrey know how injury-prone and unreliable he is in fantasy, but don't worry: My first waiver wire pick can keep your fantasy ship sailing until he comes back from his hamstring injury in a few weeks.
The rookie running back out of Oklahoma State University, Chuba Hubbard, will take over rushing duties until the Carolina Panthers All-Pro rusher can return healthy. When McCaffrey went down last Thursday night, Hubbard ended up carrying the ball 11 times for 52 yards and saw five targets, catching three for 27 yards. 
History does repeat itself: When McCaffrey missed over 10 games last year, Mike Davis took over and was a fantasy starter for a lot of people. Davis played so well he scored a starting gig for the Atlanta Falcons. I believe Hubbard is a better athlete than Davis and will put up even more points than Davis did last year. Once McCaffrey comes back, I would either drop Hubbard or keep him on your bench for safekeeping since his numbers and value will drop tremendously. Until then, he is an RB2/flex option for me. 
My final waiver wire recommendation is very familiar to Denver Broncos fans."
Sticking with the undefeated Carolina Panthers, Sam Darnold is playing great football and is a must-pickup for anyone with quarterback troubles. He is only owned in 13% of leagues, but that number will skyrocket by the end of this week.
Everyone wrote Darnold off this year because he played so poorly with the New York Jets. To put in perspective how he has improved, he only threw over 250 passing yards once in 2020 with the Jets, but as a Panther, he's accomplished that in all three games he's played this season, including 300+ yard performances the past two weeks.
From his first three starts in Carolina, Darnold has 888 passing yards, three passing touchdowns and only one interception. He is also a threat with his legs, scoring three rushing touchdowns on the season, which is huge for fantasy value. In week one, he had 19.06 fantasy points, 18.9 in week two and 25.26 in week three. Those are solid numbers for any signal-caller in this league.
Even if you have a solid starting quarterback, picking up Darnold is not a bad idea for depth and to make sure no one else capitalizes on his high fantasy value. 
My final waiver wire recommendation is very familiar to Denver Broncos fans. Emmanuel Sanders is still playing at a high level, even at the age of 34. He has been a journeyman since he left the Broncos back in 2019, but I think he finally found his home in Buffalo. The Buffalo Bills' pass-heavy approach really helps Sanders' fantasy value.
He caught five of his six targets for 94 yards and two touchdowns, scoring 21.4 fantasy points last Sunday, all against a solid Washington Football Team defense. While this was Sanders' first big game with the Bills, he has been a consistent part of their offensive scheme. The Bills' schedule gets easier in the coming weeks as they take on the Houston Texans and Kansas City Chiefs, both of whom have weak defenses. Sanders is only owned in 32% of leagues and should be relatively easy to pick up on waivers since many people look at his age as a problem. 
I would highly recommend picking up all three of these players if you need them. They are all solid starting or flex options for your team, especially in deeper leagues. Next week, I will be back for more under-the-radar players you should pick up on the waiver wire.
​​Brendon Fairbairn can be reached at sports@collegian.com or on Twitter @Fairbairn_7.