Keeley Hagen named second-ever CSU women's soccer head coach
Tyler Meguire
June 8, 2021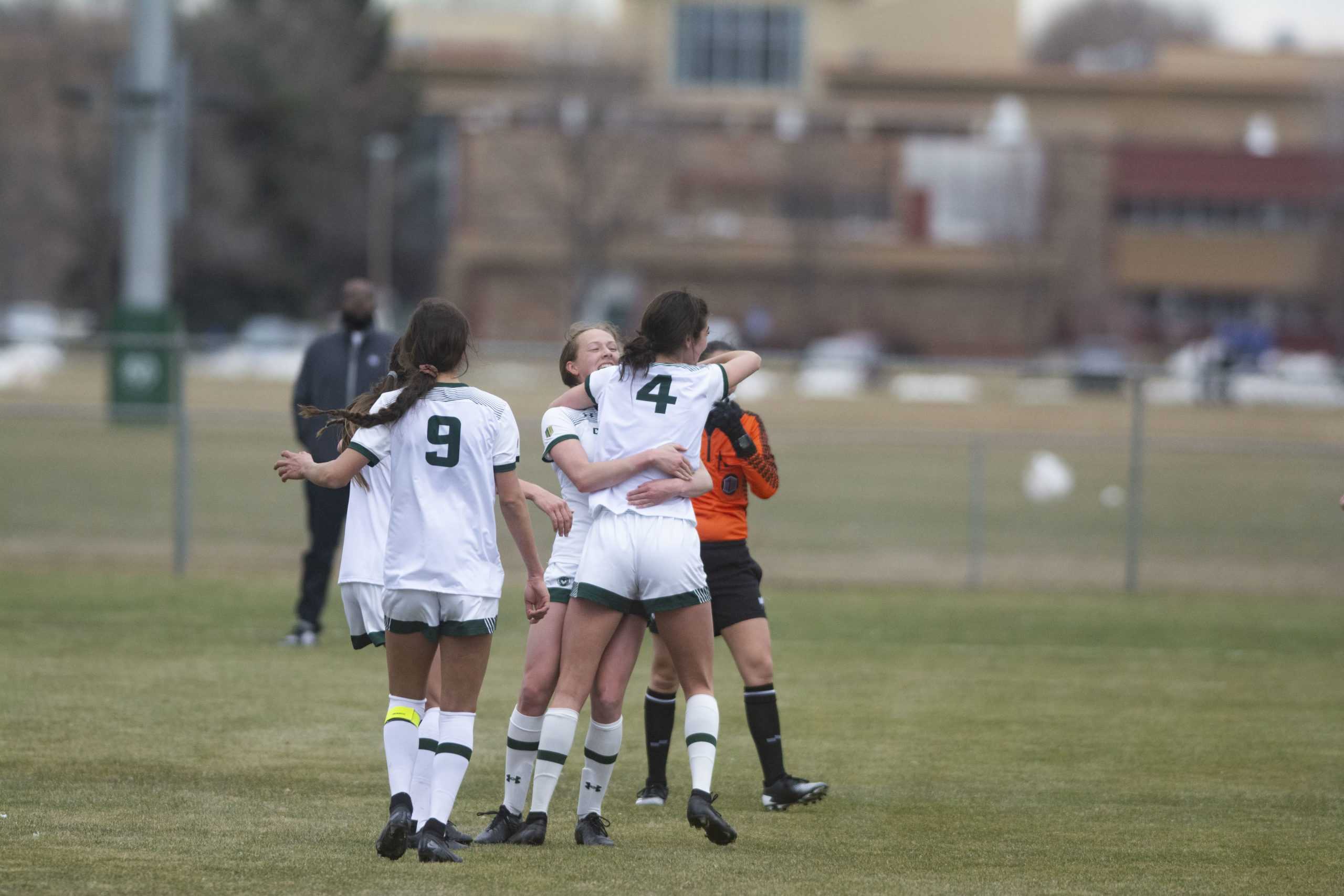 After nearly a month of uncertainty and anticipation of who would lead Colorado State women's soccer, the Rams landed a well-suited candidate.
It was announced June 1 that Keeley Hagen will take over as head coach for CSU soccer. Hagen has a laundry list of impressive accolades and credentials to move the Rams into a new chapter.
On May 6, CSU Director of Athletics Joe Parker announced Bill Hempen would not return to the program come the 2021-22 season. With the announcement, CSU was officially on the hunt for a new head coach. Parker was optimistic about the search for a new coach and said, "We will be able to bring someone in to lead our program who will elevate us into the championship contender we all believe it can be."
Hagen was officially announced as the head coach 26 days after the Hempen's announcement. Parker checked the box on the timing of the situation.
The following day, Mike Brohard from RamWire Insider reported a media session with Parker where topics of timing and interest were addressed.
"You always feel urgency," Parker said. "You've got students who feel a void in leadership. You want to put someone in place to begin building those relationships and stabilizing the thoughts of the roster."
Parker continued by noting "anything within plus-or-minus 30 days by a few days would be where I'd like for us to land" for announcing a new head coach.
Hagen was officially announced as the head coach 26 days after the Hempen's announcement. Parker checked the box on the timing of the situation.
https://twitter.com/CSUFutbol/status/1399781590683701249
As for her qualifications, Hagen was a student-athlete for the Tennessee Volunteers. Through 2002-04, Hagen earned NSCAA All-American selections — the first All-American honoree in program history. In 2002, Hagen had a prominent role in leading the Vols to their first NCAA Sweet 16 Tournament and a record of 63-22-6 in four years. She also earned All-SEC four times, SEC Defensive Player of the Year twice and Soccer Buzz Central Region Player of the Year. In her four years as an athlete, Hagen accumulated 25 goals, 15 assists and 65 points, while as a student, Hagen earned Academic All-SEC honors three times.
After college, Hagen played in the United Soccer League W-League for the Charlotte Lady Hawks and earned All-League Team and All-Central Conference Team honors. Then, in 2008, she was drafted with the eighth overall pick by the Sky Blue FC in the Women's Professional Soccer Allocation Draft.
In 2009, Sky Blue FC won the WPS title, in large part from Hagen scoring the winning goal in the semifinals. Two years later, Hagen signed with the Atlanta Beat and played 11 games before suffering a season-ending ACL tear. Overall, Hagen played 50 career games and started 47 of them.
Hagen was also the captain of the U.S. U-19 Women's National Team and earned gold at the 2002 FIFA U-19 Women's World Championship. She helped the U.S. U-21 team win a gold medal in the 2004 Nordic Cup.
Hagen started her coaching career with Tennessee as an assistant coach while actively playing for the WPS. Her time as an assistant with the Vols was successful, as she guided them to two NCAA Tournament appearances and a Southeastern Conference Tournament title.
Ram sighting on the recruiting trail.@KeeleyHagen | #ProudToBe pic.twitter.com/dLfpkpDKEa

— Colorado State Soccer (@CSUFutbol) June 4, 2021
Hagen joined the Texas Longhorn coaching staff in late 2011 as an assistant coach. In her Longhorn coaching career, Hagen led them to 85 wins and created a defensive force of a team that resulted in 62 shutouts. Within those 85 wins came three Big 12 Championship semifinal berths, four NCAA Tournament berths and a historic 2017 Sweet 16 run. In 2017, Texas had its best start in school history and recorded a 14-4-3 record.
Parker was looking for a candidate who could help student-athletes on and off the field and someone who has college and professional playing experience, both of which Hagen fits into.
"I want to thank (CSU) President Joyce McConnell, Director of Athletics Joe Parker and the search committee," Hagen said. "My husband, Matt, and I are excited to join the 'Ramily' and the vibrant community of Fort Collins. It is an exciting time for our young program to reach new heights. It's time to teach, motivate and inspire our group to pursue excellence in every facet."
Tyler Meguire can be reached at sports@collegian.com or on Twitter @TMeguire.