[smartslider3 slider="87″]
The Colorado State women's basketball team drew the late card during the quarterfinal round of the Air Force Reserve Mountain West Championships. Prior to the Rams, there were three battles that decided who would move on to the semi-final round and who would see their season ended early.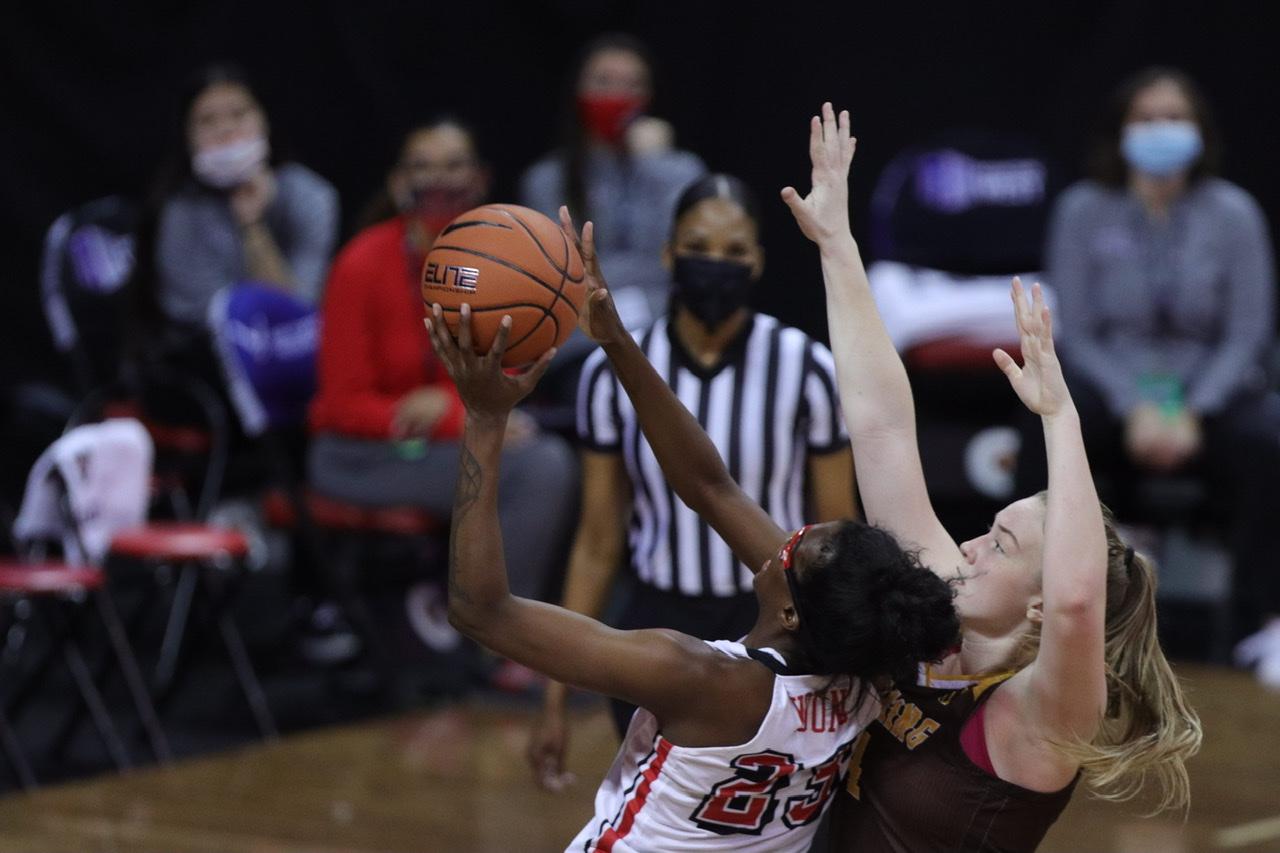 No. 1 University of New Mexico versus No. 9 United States Air Force Academy 
The United States Air Force Academy Falcons had a quick and daunting turnaround ahead of them after they beat San Diego State University yesterday. The University of New Mexico Lobos quickly proved to be a threat worthy of the No. 1 seed in the tournament. Sharing the wealth, UNM had four players finish the game with double-digit points. Coming off the bench, LaTascya Duff lead the Lobos with a team-high 14 points. Despite losing, AFA's Riley Snyder finished with an impressive 23 points against the regular-season champs. 

No. 4 California State University, Fresno versus No. 5 University of Nevada, Reno
Despite a somewhat competitive first half, the California State University, Fresno Bulldogs blew the doors open against University of Nevada, Reno to close out the second quarterfinal. The trio of Fresno State guards were largely responsible for the 70-46 Bulldog win. Twins Haley and Hanna Cavinder combined for 30 points, and senior Aly Gamez piled it on adding another 14. Scoring 15 points apiece, Amaya West and Nia Alexander were the lone bright spots for the Wolfpack.

No. 2 University of Nevada, Las Vegas versus No. 7 University of Wyoming 
Surprising everyone in the Thomas & Mack Center, the University of Wyoming Cowgirls came out firing. Wyoming led 32-21 going into the half, but their deep-threat theatrics would continue well into the second half. Behind dominating performances from Tommi Olson and Quinn Weidemann, both with four 3-pointers on the game, the Cowgirls would win 72-56, shocking the University of Nevada, Las Vegas. Wyoming's offense was not limited to their starters either, as McKinley Bradshaw totaled 15 points off the bench. 
Should the Colorado State Rams win later tonight against Boise State University, they will be playing an explosive Wyoming team come tomorrow's semifinal round. 
Scott Nies can be reached at sports@collegian.com or on Twitter @scott_nies98.