Two Ram records set by track & field at Iowa State Classic
Scott Nies
February 16, 2021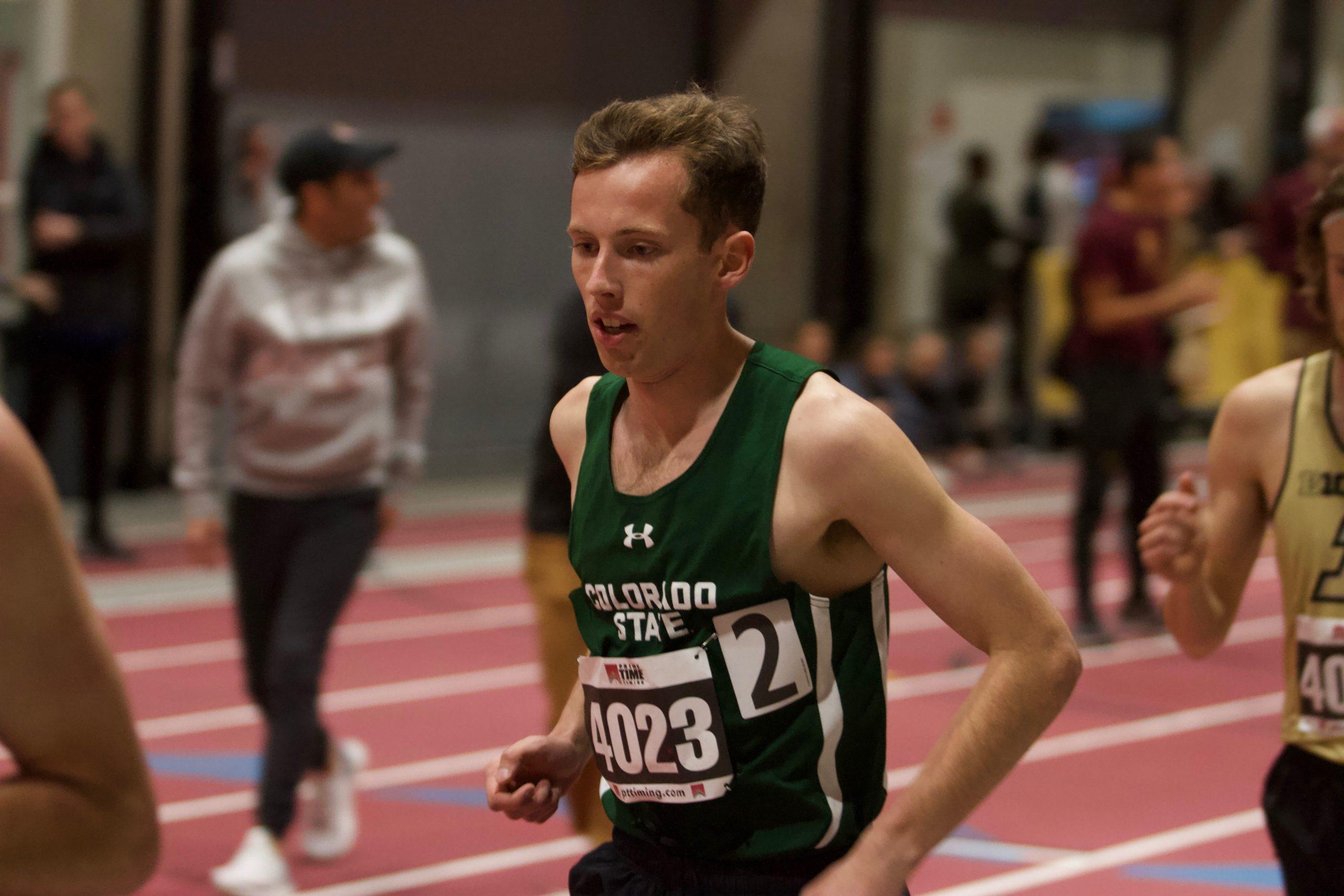 Despite only sending five student athletes to the Iowa State Classic, Colorado State showed up in dominating fashion and broke a couple of school records along the way. 
Anytime you travel to a meet as a coach you think 'Was it worth the trip and expense?' and in this case it absolutely was." -Brian Bedard, head coach
Graduate student Eric Hamer was essentially unchallenged in the men's 5,000-meter race, beating the second-place finisher by 10.63 seconds. Hamer's final time of 13:37.73 reestablished him in the Colorado State record books for the 5,000-meter, as he beat the record he had previously set in December 2019 by 2.38 seconds.  
After winning the 6,000-meter race in the dual against the University of Wyoming and crushing the opposition over the past weekend, Hamer is proving himself to be a force to be reckoned with in distance races this year — so much so that the U.S. Track & Field and Cross Country Coaches Association took notice of Hamer in their top 10 marks of the week list. Hamer's time put him at number four for this week's top performer rankings in the men's 5,000-meter. 
Breaking just one school record was not enough for the Rams this weekend, as junior Lauren Gale broke her own 400-meter record the day after Hamer. Running a 52.83-second 400-meter, Gale would beat the previous school record she set in last year's Mountain West Indoor Championships by 0.65 seconds.
It's Not Déjà vu, ' .

Iowa State Classic Meet Recap
2⃣ CSU Records
2⃣ Other Top-5 CSU Records
4⃣ Top-20 @NCAATrackField Season Marks

https://t.co/fmmVWL5k78#ProudToBe | #IndoorRams

— Colorado State T&F/XC (@CSUTrackFieldXC) February 14, 2021
While no other records were broken, the books would see some new members rise to elite levels. Dawson LaRance, a graduate transfer from the University of Minnesota, would run a 1:49.88 in his first 800-meter race in the green and gold, ranking third all-time in CSU history. 
The USTFCCCA also gave recognition to senior thrower Tarynn Sieg for her performance in the women's shot put over the weekend. Sieg's throw of 54.0 feet warranted seventh place honors for this week's list of top performers in the women's shot put.
 With just five athletes, "the Rams tallied four new school marks on the weekend out of eight possible tries," according to a recap of the meet on the CSU athletics' website. Track & field's head coach Brian Bedard believes the goal of achieving results worthy of qualifying for the NCAA indoor track & field championships in March definitely made this trip worth it. 
"Anytime you travel to a meet as a coach you think, 'Was it worth the trip and expense?' and in this case it absolutely was," Bedard said in an update on CSU's website. 
If this weekend is anything to go by, the Rams are poised to build on last year's first- and third-place finishes for the men's and women's programs at the Mountain West Conference Championships for indoor track & field. The Rams' next test will be at the United States Air Force Academy from Feb. 25-27 as they take part in the Championships at the Peak meet. 
Scott Nies can be reached at sports@collegian.com or on Twitter @scott_nies98.