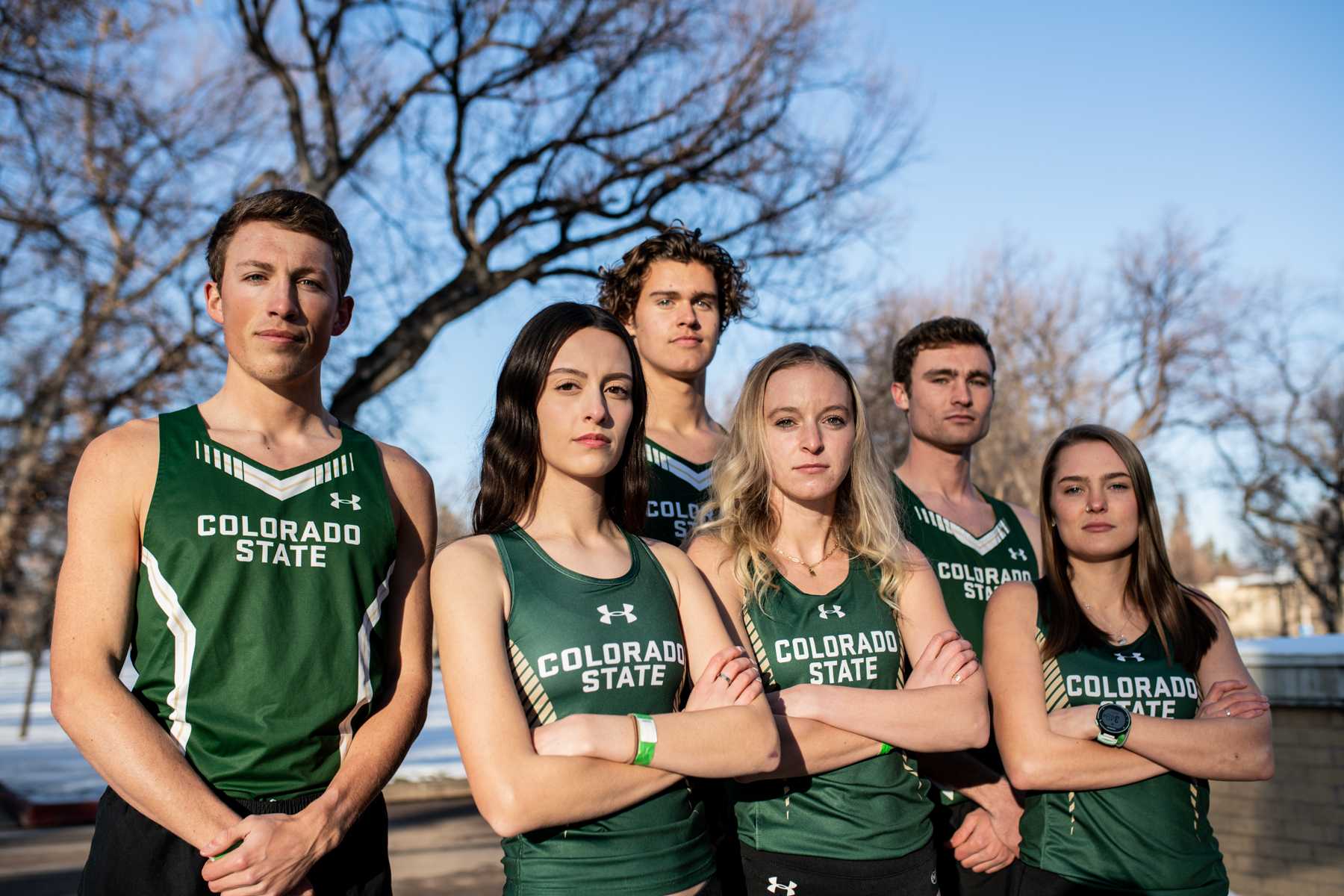 The Colorado State University cross country team was back in action over the weekend after weeks with no competition. Despite the lack of meets, the Rams finished seventh overall in the men's and women's divisions at Battle Born Collegiate Cross Country Challenge hosted by the University of Nevada, Las Vegas. 
: Battle Born Collegiate XC Challenge

Both Ram squads finish seventh.

Top Ram in Women's 6K | Lily Tomasula-Martin, 9th; 20:02.5
Top Ram in Men's 8K | Jacob Brueckman, 25th; 23:49.3

Full Results: https://t.co/fOCz2ZGcPY pic.twitter.com/022iUJH4kj

— Colorado State T&F/XC (@CSUTrackFieldXC) February 19, 2021

Lily Tomasula-Martin, a redshirt junior, put the CSU women's squad on notice this weekend after placing ninth overall in the women's 6,000-meter race. Tomasula-Martin's final time of 20:02.6 had her right in contention with some of the nation's top distance runners. 
"Individually, I'm thrilled with my performance," Tomasula-Martin said. "(I'm) pretty happy to see all the training pay off."
Although the Rams finished seventh overall, it should be noted that every team that finished ahead of them is currently ranked in the top 20 of the NCAA DI Women's Cross Country National Coaches' poll. Lauren Offerman, Ivy Gonzales, Sarah Carter and Ashlyn Hillyard were the other scoring finishers for CSU, making up the top five. On the back of Tomasula-Martin, it will be interesting to see if the Rams start receiving some votes toward the rankings this week. 
"I think we're coming out of this race feeling confident in our team placing but also hungry for more," Tomasula-Martin said.
Conference foes, the University of New Mexico and Boise State University were the only two Mountain West teams above the Rams. The #4 ranked Lobos once again showcased their dominant women's program by ultimately winning the meet, beating out #6 Stanford University and #16 Northern Arizona University. Boise State finished fourth overall in the meet. 
"If the team is judged appropriately based on how well they did in this field, then they should be ranked in the next national poll," head coach Art Siemers said in a recap of the meet posted on the CSU athletics website. "To go from essentially a tempo run in the season opener at (the University of) Wyoming to this competitive environment and perform how they did is phenomenal."
While the men's program took seventh overall in the 8,000-meter, the results were not what they had been hoping for. Unranked Boise State and California Baptist University both finished ahead of the Rams. Redshirt senior Jacob Brueckman finished first for the Rams and 25th overall with a time of 23:49.3. CSU's last scoring finisher, redshirt sophomore Thomas Chaston, finished with a time of 24:22.9, keeping the Ram's spread to just 33.6 seconds.
Although it was not the finish this team had hoped for, keeping their front runners tight will be crucial as they look to the Mountain West Conference Championship meet in two weeks' time. Finishing 5th overall in the men's meet, Boise State will be a team to watch as they look to challenge the Rams for conference supremacy.  
Siemers attributes the men's struggles to the change in environment but is optimistic in their ability to adapt.
"It was a fast course at sea level in temperatures that we have not been training in," Siemers said. "However, looking ahead, the conference meet is a different style race, and I think, like last year, we will rebound really well." 
The green and gold will have almost two weeks to regroup and build up to the Mountain West championships on March 5. Luckily for the Rams, the final conference meet will be on the same course that was used for the Battle Born Challenge.
Scott Nies can be reached at sports@collegian.com or on Twitter @scott_nies98.