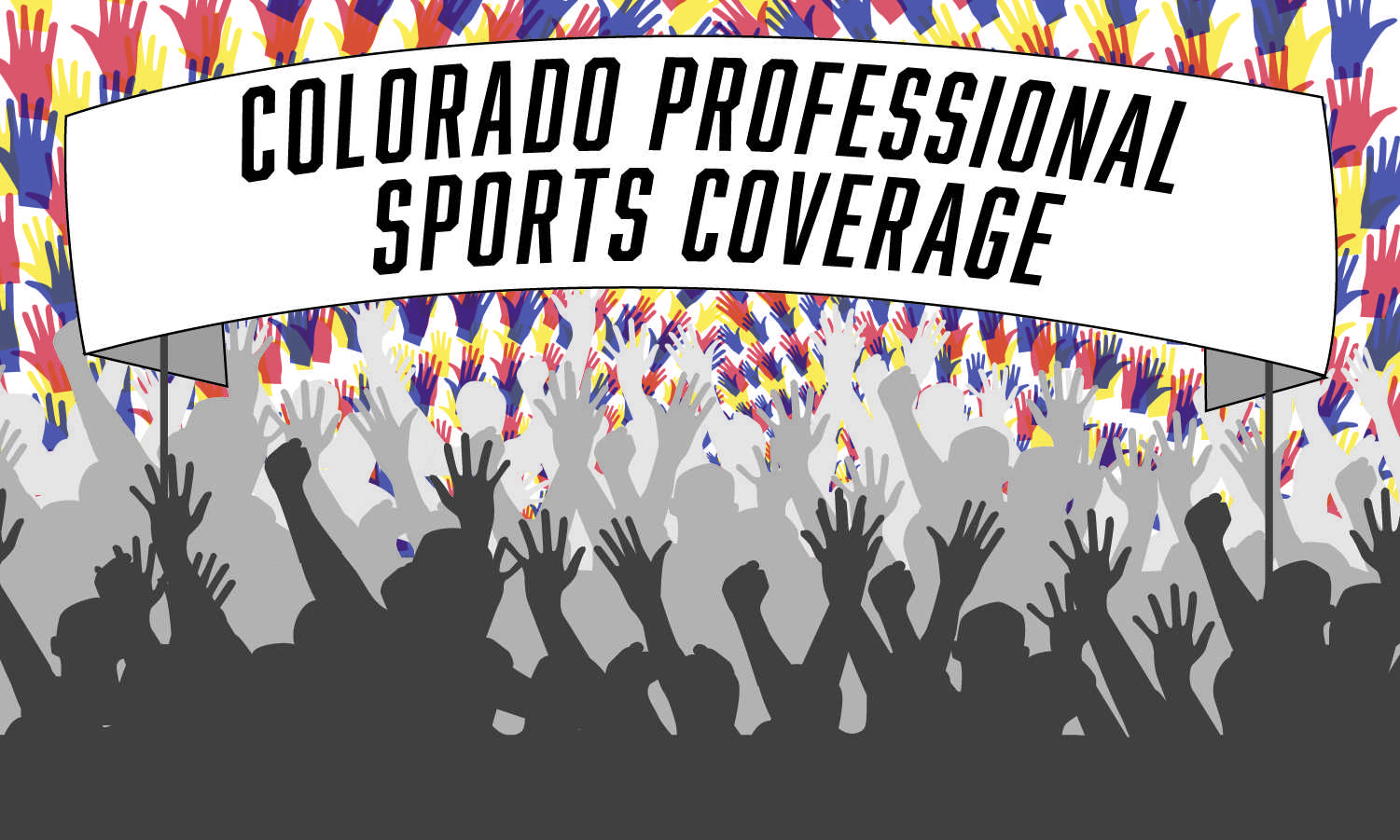 The Colorado Rockies united a fanbase in a way no organization should. After the now-infamous trade of Nolan Arenado, Rockies fans have seemingly lost faith in their organization.
As an organization, the Rockies have a unique opportunity for redemption with shortstop Trevor Story. It is no secret the Arenado trade created far more questions than answers and is slowly revealing itself as one of the worst trades the MLB has seen in recent memory.
To continue to comment on this trade is a waste of energy — instead, Rockies fans should be turning their attention to Story and his future with the organization.
Story has made significant progress in his game, now ranked as the number one shortstop in the MLB. Baseball fans will always remember his first season and, more notably, his two-home run debut.
Story is set to become an unrestricted free agent next season in accordance with the two-year contract he signed in 2020. How the Rockies handle Story's future is a big question for the organization and its fans. After the Arenado fiasco, fans are likely assuming the Rockies will mess this opportunity up too. 
The Rockies have many choices with Story thanks to the improvement he has shown in recent seasons. Here are three things the Rockies could do with their newest number one star.
Start the trade talks
If anything, trading Story would be a form of gratitude to him. No matter what general manager Jeff Bridich says in the post-trade presser, the Rockies are rebuilding. Usually, when an organization trades away its best player/generational talent/possibly greatest player to ever play the position in return for almost nothing, the next couple of years are notoriously difficult. The Boston Red Sox can attest to that after trading star player Mookie Betts.
Per Fangraphs 2021 #MLB projections, the #Rockies have a 0.2% chance to make the playoffs, a 0.0% chance to win the NL West and a 0.0% chance to win the World Series.

Only the Orioles have worse odds than Colorado to make the postseason. It's gonna be a long summer in LoDo

— Kyle Newman (@KyleNewmanDP) February 16, 2021

A couple of trade scenarios emerge in this situation. The first one is for the Rockies to trade Story to a contending team at the trade deadline. Find a team that is one phenomenal shortstop away from making a run in the playoffs and hopefully create a mutually beneficial trade package.
It is important for the Rockies and Story to discuss the trade situation behind closed doors. There is no reason to release the plans to the public to create another sour Arenado situation. Trading Story to a contender allows him to go to a winning team and get quality players in return to help the rebuild.
If this trade happens, the Rockies should try to avoid trading him to one of the following in-conference rivals in the National League West: Arizona Diamondbacks, San Diego Padres, San Francisco Giants and seriously not the Los Angeles Dodgers. The Rockies' trading Story to an NL West team should be a last resort.
Try to get him a long-term contract
#Rockies Trevor Story: Nolan's one of my best friends, baseball aside, so this hurts. He's the best 3B in the game. I'm sad and a little frustrated to be honest. All I can do is focus on playing the best baseball I can for my teammates and the fans, they deserve it.

— Patrick Saunders (@psaundersdp) February 2, 2021

Story was not shy to share how he was feeling after the Arenado trade. 
Convincing Story to sign a big deal will be a difficult task for the Rockies due to player frustration and the inability to build a team that will immediately compete around a superstar. That being said, Story's frustration may not be enough to pull him away from the Rockies. It is hard to imagine Story not wanting to be on a contending team, but he might love being the focal point on an average or below-average team.
Depending on his priorities, Arenado leaving may put Story in the perfect spot to sign a long-term contract and stay in Colorado, as the Rockies now have the money for a big contract with Arenado gone. Story gets to be "the guy," play at Coors Field with thousands of fans wearing his jersey, live in Colorado and make a lot of money to not leave — all he has to do is be on an average team. There are extremely worse situations to be in.
Let him walk in free agency
A less-than-ideal plan for the Rockies would be letting Story test the free agency market. If the Rockies are somehow competitive this season and find themselves in a position to make a playoff push, they should keep him onboard. It would only be worth keeping Story on the team past the trade deadline if they intend to resign him. Otherwise, Colorado loses Story to free agency and would acquire zero trade assets for the stud shortstop.
If I'm Trevor Story, my plan is this: Come out in 2021 (final year of contract with #Rockies) and keep ballin', earn another all-star nod, maybe even a Gold Glove. Then, hightail it out of Denver as fast as possible (even if CO has competitive offer) to a team that actually cares

— Kyle Newman (@KyleNewmanDP) January 30, 2021
However, Story might be uninterested in trying out free agency. The 2021 free agent shortstops class includes Carlos Correa, Javier Báez, Corey Seager and Francisco Lindor. This group is extremely competitive and, depending on Story's performance over the season, it might be difficult to get a great contract.
No one knows what the Rockies or even Story are going to do. The Rockies would be silly to not try to re-sign him or at least trade him out of kindness and get some rebuilding pieces. The 2021 season will most likely be a long one for Rockies fans, but it is always fun to cheer for the underdog. 
Tyler Meguire can be reached at sports@collegian.com or on Twitter @TMeguire.