Golfer AJ Ott captures back-to-back individual title wins
Bailey Shepherd
February 25, 2021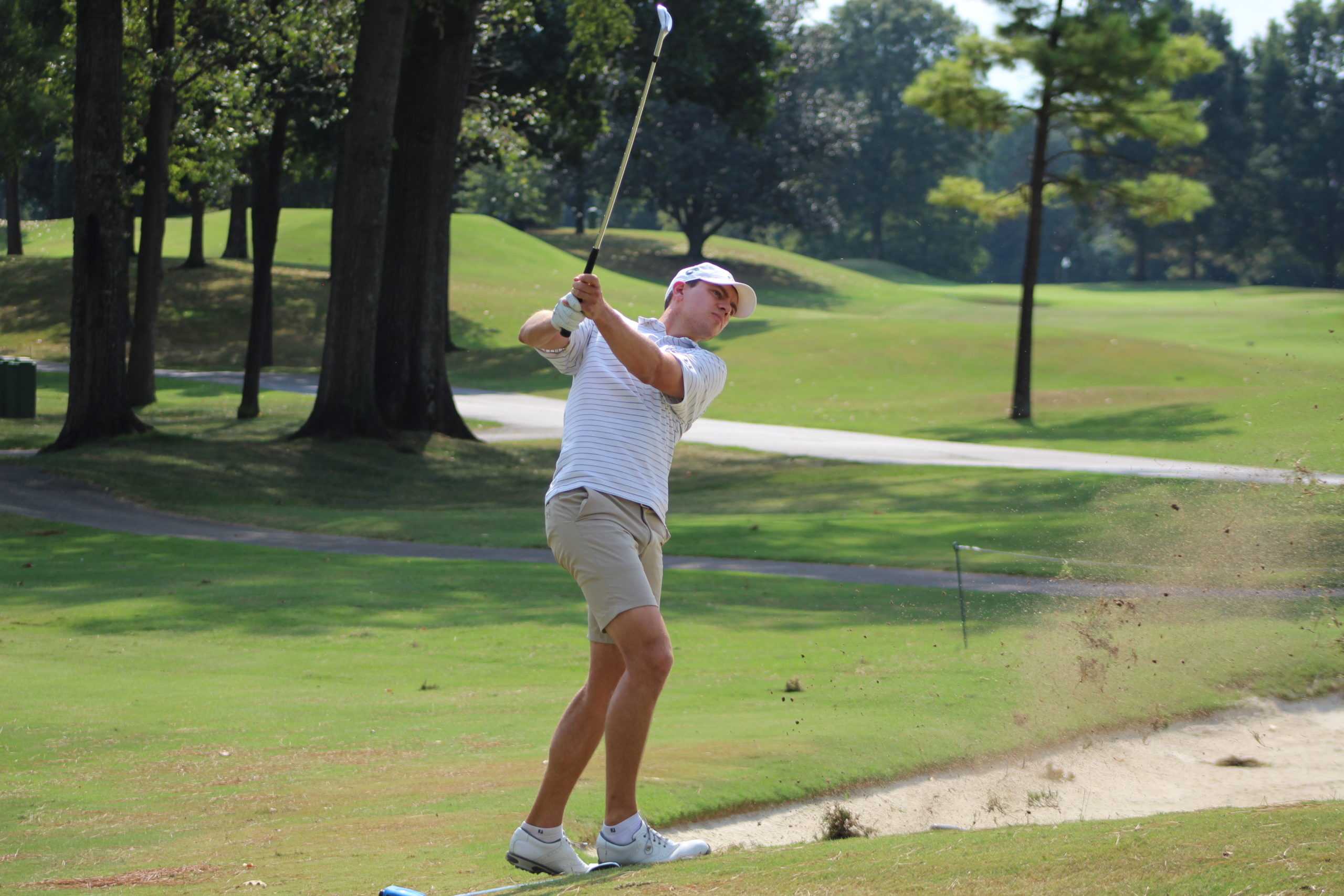 Is there anything better than capturing your first career collegiate golf title after almost a year of not playing? Well, how about winning your first two career collegiate titles in the span of one week?
If you wanted to know exactly how something like that is possible, look no further than Colorado State and Fort Collins' own AJ Ott, who captured two individual title wins at The Prestige Individual Invitational on Feb. 17 and at the Wyoming Desert Intercollegiate on Feb. 21. 
Ott's win in the second tournament was his seventh career top-five finish, and he is the first CSU player to win back-to-back individual titles since 2017."
"What a great week for AJ (Ott), with back-to-back wins," said Christian Newton, golf head coach at Colorado State, in an update on the CSU athletics website. "I couldn't be happier for him. He deserves every bit of the success he is having, as he works so hard on a daily basis. It's awesome to see it paid off."
Ott and the Rams definitely put in some hard work at The Prestige Individual Invitational. Final results saw Ott and two of his teammates finish top seven at the 54-hole tournament. Tied for third in the tournament, junior Cullen Plousha finished with a final score of 207, putting him at nine under par. Sophomore Davis Bryant finished tied for seventh with a final score of 210 at six under par.
The real story of this tournament was how it finished. Not a lot of people would've expected Ott to come out on top, as he went into the final round five strokes behind Oklahoma State University's Hazen Newman. Ott went on to play a lights-out final round, shooting a 67, tying him with Derek Hitchner of Pepperdine University at -12 overall. With the pair tied for first, the tournament went to a playoff round where Ott clutched up and sealed the victory for himself after the first hole.
If the finish to this tournament wasn't impressive or exhilarating enough, Ott's score of -12 tied the ninth-best all-time score versus par in CSU history. Ott's win also allowed him to capture the honor of Mountain West Golfer of the Week.
.@CSUMGolf's AJ Ott is the @golfweek Men's College Player of the Week after winning two individual events last week 💪 #AtThePeak | #ProudToBe pic.twitter.com/aJjOwryD1O

— Mountain West (@MW_OlySports) February 22, 2021

Four days after winning his first collegiate title, Ott helped himself to another first-place finish in an impressive showing at the 2021 Wyoming Desert Intercollegiate tournament.
Ott continued his dominant play in the Rams' next outing despite the short rest between tournaments. Unlike the last tournament, Ott went into the final round with a two-stroke lead. Ott's composure was sustained, as he shot four under to take the individual crown for the tournament. Ott's final score of 205 at 11 under would finish two strokes better than Noah Norton. Norton led the Georgia Institute of Technology to a first-place team finish. 
Colorado State finished sixth overall at the tournament thanks in large part to Ott's strong start to finish performance. Over the course of three days and 54 holes, Ott tallied 30 birdies and one eagle while accruing just three bogeys.

After his second tournament win in the span of seven days, Ott was recognized for his play, as he was named Golfweek's men's college golf Player of the Week on Feb. 22.
Seven days, two wins, one Player of the Week award. Here's looking at @CSUMGolf-er AJ Ott. https://t.co/Uwr39JeXn7

— Golfweek Colleges (@collegegolf) February 22, 2021

These two individual title wins were the first of Ott's career and only bolstered his already impressive resume. Ott's win in the second tournament was his seventh career top-five finish and makes him the first CSU player to win back-to-back individual titles since 2017. 
Ott and the Rams' next opportunity to play will be on March 8 in the Lamkin Grips San Diego Classic.
Bailey Shepherd can be reached at sports@collegian.com or on Twitter @B_Sheps.