Colorado State softball eager to prove themselves
Tyler Meguire
February 3, 2021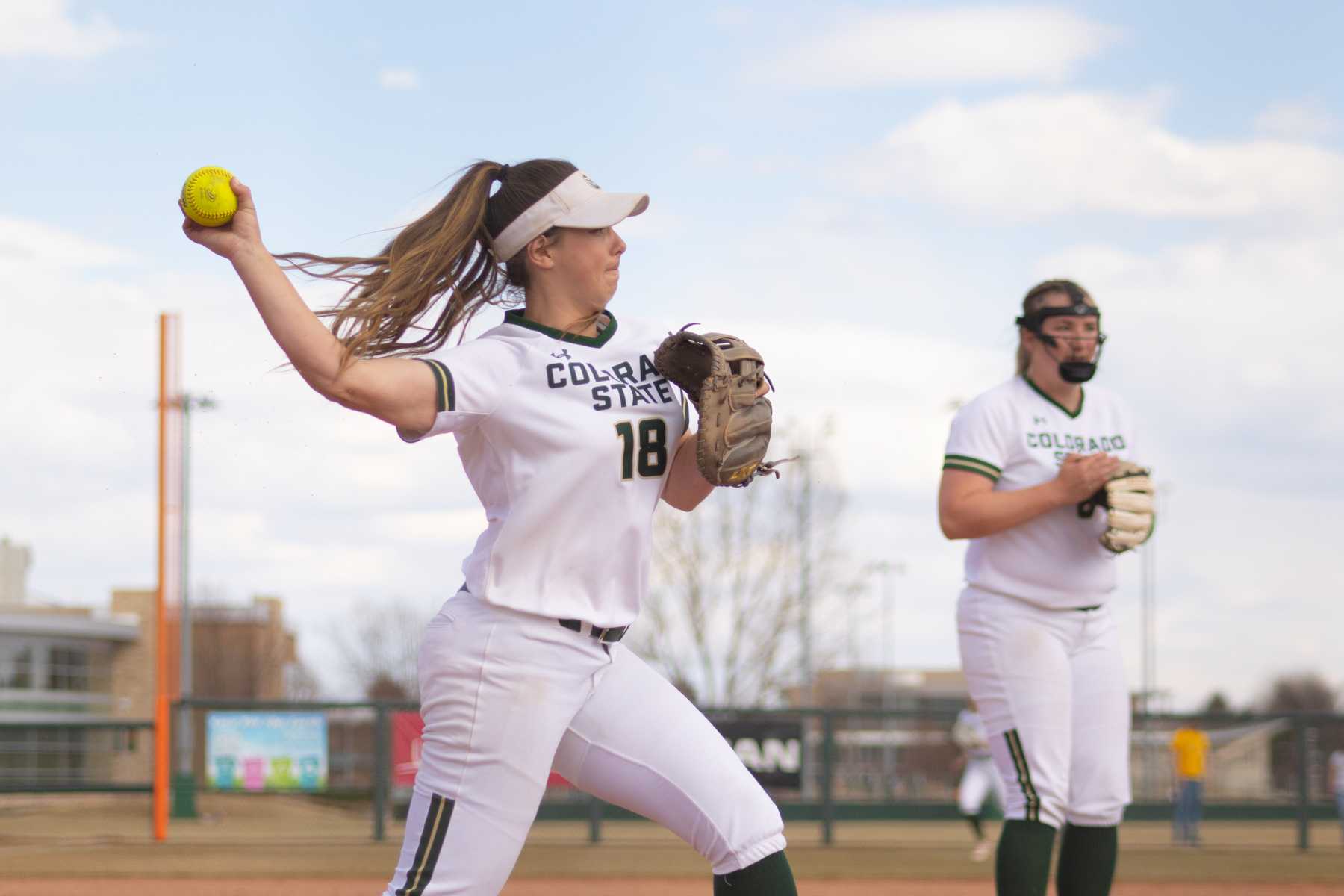 The Colorado State University softball team announced a difficult 2021 schedule last week which will see them take on five Power 5 opponents over 11 games in their first month of competition.
I think what's happening right now is their sport is something (that) is really their only social opportunity, and they're loving being around each other." –Jen Fisher, softball head coach
The Rams will open the season at the Texas Classic tournament against The University of Alabama, Sam Houston State University and The University of Texas at Austin. CSU's five games in the tournament will stretch from Feb. 12 to Feb. 14. 
CSU's next tournament, the Texas A&M Invitational, will take place the weekend after the Texas Classic. The Rams will face off against Texas Tech University and Texas A&M University twice each with one game against the University of Central Arkansas.
"The reason we have such a tough schedule is because of the circumstances," head coach Jen Fisher said. "I think everybody was just scrambling for games (because) a big tournament was canceled. … We picked up the Texas A&M Tournament, which led us to the (Wildcat Invitational)."
https://twitter.com/CSUSoftball/status/1354520132878364672
The Rams will kick off the Wildcat Invitational on Feb. 26 with games against Brigham Young University and Seattle University. CSU will close out the tournament playing against Oregon State University and the University of Arizona on Feb. 28.
A joint tournament starting on March 5 and continuing through the weekend will see hosting responsibilities shared between the University of Northern Colorado and Colorado State. CSU will take on UNC in Greeley but will split their remaining games against OSU and South Dakota State University between Fort Collins and the Bears' home ground.
The co-hosted tournament will give the Rams some final preparation games before conference play, which begins on March 20 at home against Utah State University.
"In 2019, we played some really tough competition going into that conference season, and I think we were really well-prepared," Fisher said. The Rams finished the 2019 season with an overall conference record of 18-6 and a Mountain West Conference championship.
With the team preparing to run through a gauntlet of difficult early games, a positive team mentality and consistent communication will help ready the Rams for their season. 
"I think our team has just really stayed in close contact with each other," Fisher said. "They've been working out really hard, and they had a long break from fall break until Jan. 13. But they stayed in communication with each other, and I think what's happening right now is their sport is something (that) is really their only social opportunity, and they're loving being around each other." 
After making the NCAA tournament in 2019, their first bid since 2003, the Rams will try to dominate their conference play to have the opportunity to pit themselves against the best of the best at the end of May.
Tyler Meguire can be reached at sports@collegian.com or on Twitter @TMeguire.