As the midway point of the Mountain West women's basketball season approaches, a clear view of conference contenders has started to form.
With all top four teams within one game of each other, the last month and a half of the conference season will be critical for each team to try and gain some room on top of the standings. Colorado State women's basketball has won five conference championships and two tournament championships. Current Head Coach Ryun Williams is the winningest coach in program history, but this season has been one of Williams' biggest tests.
After losing over half of his players from last year's team to graduation and transfer, Williams' squad has suffered growing pains this season. Sitting second to last in the conference, the Rams have 12 games remaining to see if they gain any momentum before the Mountain West tournament.
With CSU's chances of claiming a conference trophy looking slim, here are the teams looking to contend thus far:
Boise State University (15-2, 6-0)
RPI: No. 62
Key Wins: Washington, Fresno State, Wyoming
Key Players: Riley Lupfer, Marta Hermida, Braydey Hodgins
The early favorites to repeat as Mountain West champions have not disappointed. Led by the reigning Mountain West Most Valuable Player, Riley Lupfer, the Broncos have been on a tear this season by riding a 16-game conference win streak that dates back to last season.
The four-year starter Lupfer averages 12.1 points, 2.1 assists and 3.1 rebounds per game as her team sits atop the conference. The Broncos are beating teams by an average of 14 points with the help of their defense and three-point shooting.
The Broncos defense has been impressive, forcing their opponents to commit 19 turnovers and scoring 21 points off of those turnovers. Alongside their shooting and average of 8 three-point baskets a game, it is clear why the Broncos are the defending conference champions.
University of New Mexico (16-2, 6-1)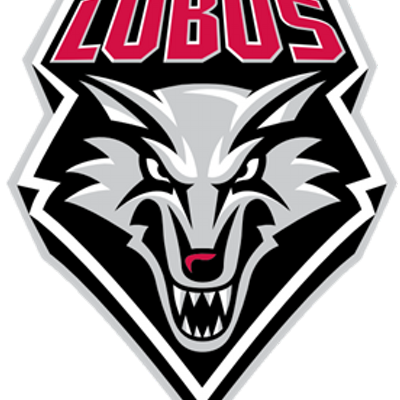 RPI: No. 43
Key Wins: Stephen F. Austin, Oklahoma, Houston
Key Players: Jaisa Nunn, Aisia Robertson, Jayla Everett
Coming into the season, the Lobos were picked to finish fifth in the Mountain West preseason poll. The Lobos have beat expectations this season due in large part to senior center Jasia Nunn. Nunn, who fell short of averaging a double-double during league play last season, was named to the Lisa Leslie Award watch list, which recognizes the best center in the country.
In addition, freshmen guards, Jayla Everett and Ahlise Hurst, have been exceptional in their first collegiate seasons averaging 13.8 and 8.8 points respectively.
Aside from a narrow-loss to Auburn University at the beginning of the season and the University of Nevada, Las Vegas two weeks ago, the Lobos have faced and defeated decent competition this season. This week, UNM was able to get revenge against their lone-conference defeat to UNLV in a wild overtime game.
With two matchups against Fresno State University looming the Lobos need to at least split the series to have a chance at the conference crown, but one of the best games of the conference season will be March 3 when they visit Boise, Idaho.
Fresno State University (12-5, 5-1)
RPI: No. 122
Key Wins: Utah State
Key Players: Candice White, Maddi Utti, Aly Gamez
Led by senior guard Candice White, the Bulldogs find themselves as a conference contender. The Bulldogs have been battle tested so far this season by losing to four teams ranked in the top-100 RPI. If they could have pulled off a win against UCLA, USC, Arizona State or Boise State, their RPI would be much better.
White leads the Mountain West in scoring at around 19 points per game, but she also gets the job done on the other side of the court, too, averaging five rebounds.
A team led by their senior leader has also seen the rise of sophomore sensations in Maddi Utti and Aly Gamez. The Bulldogs Big Three made their case as the conference's best trio against San Diego State University. White scored 28 points by making 6 of 9 threes, Gamez had a near double-double of 20 points and nine rebounds and Utti topped her teammate by adding 19 points and 13 rebounds.
The Bulldogs faced the toughest non-conference competition this season and it could prove to be pivotal as the season progresses. Winning their series against UNM, University of Wyoming and their final matchup with BSU could see the Bulldogs walk away with the conference title.
Utah State (10-7, 5-1)
RPI: No. 151
Key Wins: None
Key Players: Shannon Dufficy
The biggest surprise of the season thus far is Utah State. The Aggies have rode on the success of their two juniors Shannon Dufficy and Hailey Bassett. Dufficy is one of the best scorers in all of the conference and will be in the conversation for conference MVP at the season's end. The 6-foot-2 guard is averaging a double-double on the season.
Already the Aggies have topped last season's number of wins by three. A small statistic that has helped USU this year is their three-point percentage. The Aggies went from 324th in the NCAA last season to 104th this season.
They have seen some high level of competition this season as they have faced USC, Brigham Young University and the University of Oregon. USU has yet to add a key win to their resume this season but will have plenty of opportunities as they have matchups with BSU, Fresno State and UNM all to come.
UNLV (5-12, 3-3)
RPI: No. 216
Key Wins: New Mexico
Key Players: Katie Powell, Nikki Wheatley, Paris Strawther
Unlike USU, UNLV has been the biggest disappointment in the Mountain West this season. A team that shared last season's regular-season championship has greatly underachieved. Picked in the preseason poll to finish second, even with four first-place votes, the Rebels are seven games under .500 with January coming to a close.
But given that two of their top two players, Katie Powell and Paris Strawther, missed a chunk of the early portion and a tough non-conference schedule, the Lady Rebels can't be ruled out.
Fellow conference foes saw what this team is capable of as they split the season series with UNM with their loss ending in overtime.
MW Preseason All-Conference player Powell is averaging nearly 15 points per game and six rebounds despite missing a month of action with a right ankle injury.
UNLV can be one of those teams that finds a way to get hot in the Mountain West tournament and make a run.
Colorado State (7-10, 1-5)
RPI: No. 208
Key Wins: None
Key Players: Lore Devos, Mollie Mounsey
A season that began with little expectation due to losing over half of the roster from last season has been a disaster for the CSU women's basketball program. Head Coach Ryun Williams is used to competing for conference titles, not last place.
This season, CSU is going through a bit of a rebuild while young players learn the ropes. The lack of returning players has opened the door for international players Lore Devos and Lena Svanholm. Devos leads the team in scoring and rebounding as a true sophomore. The amount of playing time both players have seen this season will pay dividends going further.
Once a top-40 defense in the country, the team has plummeted. CSU is at -8.3 rebounding disadvantage and allowing 58 points per game to the opposition.
The Rams are winless on the road and only have one win in conference play this season, but not all hope should be lost. The top-four scorers all return next season and will be familiar with Williams' system.
Sergio Santistevan can be reached at sports@collegian.com or on Twitter @TheRealsSergio.