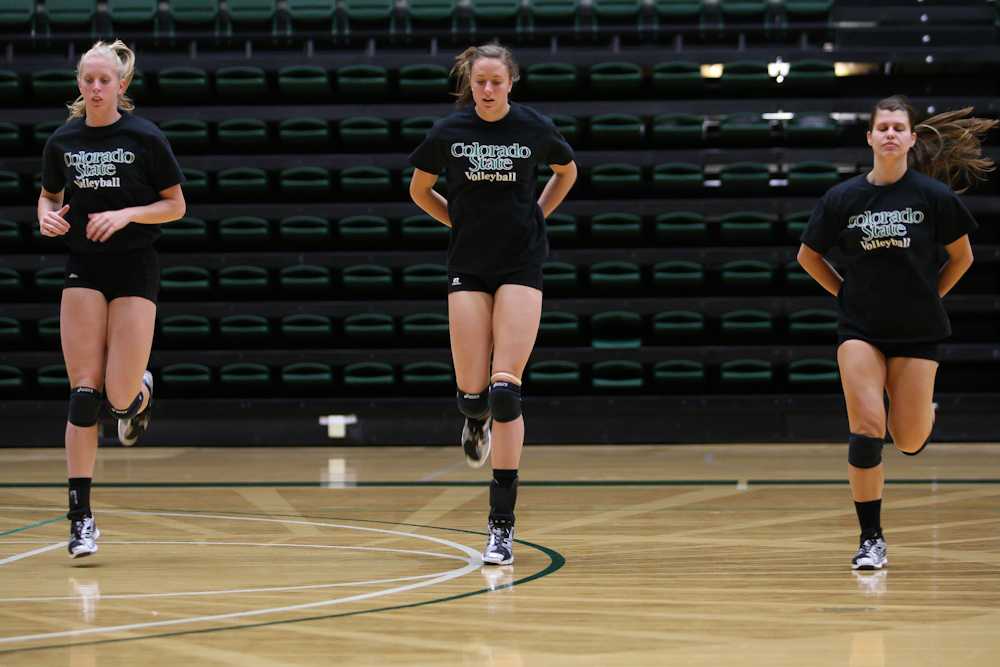 The two teams tied for second place in the Mountain West volleyball standings are set to clash at Moby.
UNLV and CSU will meet for the second time this season at 7 p.m. in CSU's annual Orange Out game.
The Rams took down the Rebels 3-0 for their first road win of the season in their first meeting Oct. 14.
"It was a turning point for sure just because we hadn't been winning on the road and that was our first big road win," senior middle blocker Megan Plourde said. "I think all around we played really well as a team in every aspect, so it was a big momentum builder for us."
Coach Tom Hilbert recognized the team's overall level of play in that match, but wasn't completely satisfied with the Rams' defensive play.
UNLV hit  .243 in the match, with double digit kills from both of their outside hitters. CSU still won the match by hitting a blistering .396, but Hilbert has challenged his team this week to be more disruptive on the defensive end.
"They shouldn't be hitting .243 against us, so hopefully we'll do a better job of blocking and defense," Hilbert said. "I've presented it to my team like 'we need to be better.' I think they believe me."
The Rams' primary defensive focus will be UNLV outside hitters Sekola Falemaka and Madeline Westman. They are averaging 3.08 and 2.66 kills per set respectively, and the Rebels rely on them for a lot of their offense.
"We've been focusing a lot this week on middle blocking, closing to the outside and making sure that our hand position is in the right spot because they hit a lot of different shots," Plourde said.
The Rebels have won six out of their last seven home matches, while the Rams are on a five game winning streak at home.
"They're just on point. They're just really balanced and super functional," senior outside hitter Dana Cranston said.
Both CSU and UNLV trail conference-leading San Diego State by a half game, so the margin of error for a conference title is razor thin.
Hilbert stressed the importance of every remaining match on the schedule.
"We have to win every match because I don't think San Diego State is going to lose," he said. "We can't afford to mess up."
Assistant Sports Editor Kyle Grabowski can be reached at sports@collegian.com.