Dana Cranston and Jodi Purdy bridge the Border War through faith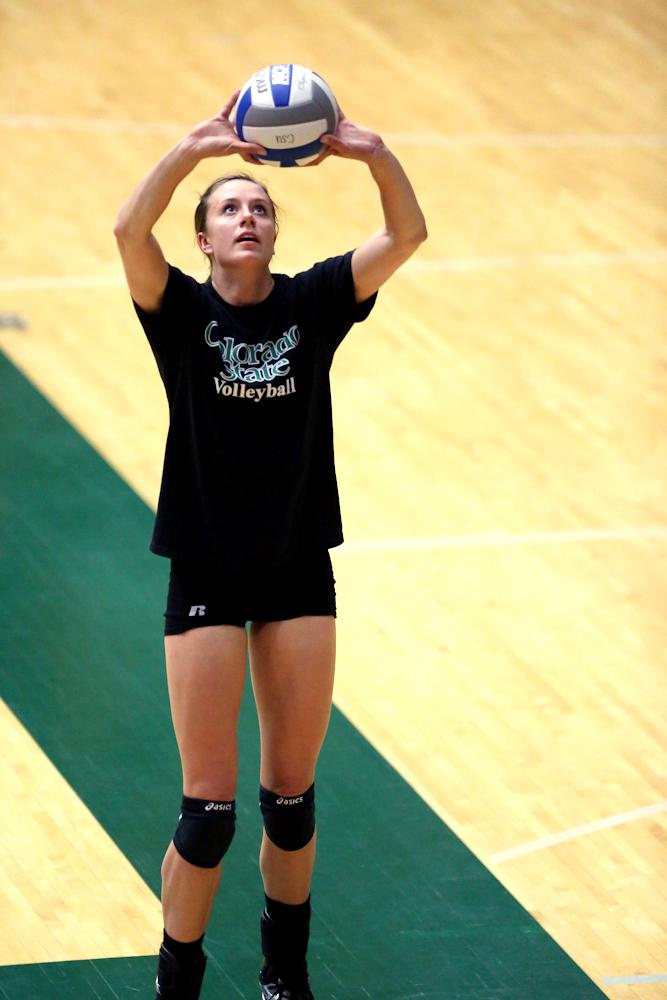 Dana Cranston prays for Wyoming's volleyball team, and especially the Cowgirls' best player Jodi Purdy.
The two Mountain West preseason co-players of the year will face each other on the court for the first time this season on Friday, but their spiritual connection goes deeper than athletic competition.
"We are sisters in Christ," Purdy said.
The pair first met at a Fellowship of Christian Athletes/Athletes in Action winter retreat at the YMCA of the Rockies in Estes Park during their sophomore year.
"The whole aspect of both of those ministries is 'how to bring God into your sport,' so it's a lot of working through practical ways to do that," Cranston said.
Their relationship has continued to develop since then despite the traditional rivalry between CSU and Wyoming.
When the Cowgirls beat CSU for the first time since 1997 last October in Laramie, Purdy recorded her 1,000th kill in the match.
"After the game she was clearly excited and I was disappointed, but I still went and gave her a hug and said congratulations because that's a huge accomplishment," Cranston said. "It's cool to see the sportsmanship side of this game and the fact that it brings you a lot more things than wins and losses."
Purdy and Cranston keep in touch throughout the season, always asking each other "how's your team doing?" and "what can I do to pray for your team?"
"It shows you that volleyball is a game, and it brings you so many memories, adrenaline, and insanely cool sports-like things, but it also brings you friendships and relationships that I would never have had without this game," Cranston said.
Even the intense Border War rivalry that typically creates a schism between athletes and fans of CSU and Wyoming hasn't dimmed their friendship.
"That points to Christ and the body of Christ working together," Purdy said. "We're technically rivals on the court, but partners in his kingdom."
They largely achieve that balance by keeping what happens on and off the court separate.
"Once you step on the court it's business. We are out there to win, and once we get off the court  whatever's done is done," Cranston said.
On the court both Cranston and Purdy play all six rotations and do everything on the court for their respective teams.
"Both Dana and Jodi are really elite caliber athletes, but completely opposite in their styles of play. Dana Cranston is a taller player that hits from a higher spot on the net, while Jody is a fast explosive player with great ball control," Wyoming coach Carrie Yerty said. "They're both great mentors and great players in our conference."
Sometimes though, that bond forged through faith can sneak into the competitive realm.
Occasionally Cranston will point to the sky after making a good play as a way to honor God.
"At the conference tournament in the midst of the game, everyone's super competitive,  she looked at me and smiled after I did it," Cranston said. "It's kind of cool knowing we're fighting for the same thing even though we're on different sides."
Assistant Sports Editor Kyle Grabowski can be reached at sports@collegian.com.