CSU volleyball searching for focus on road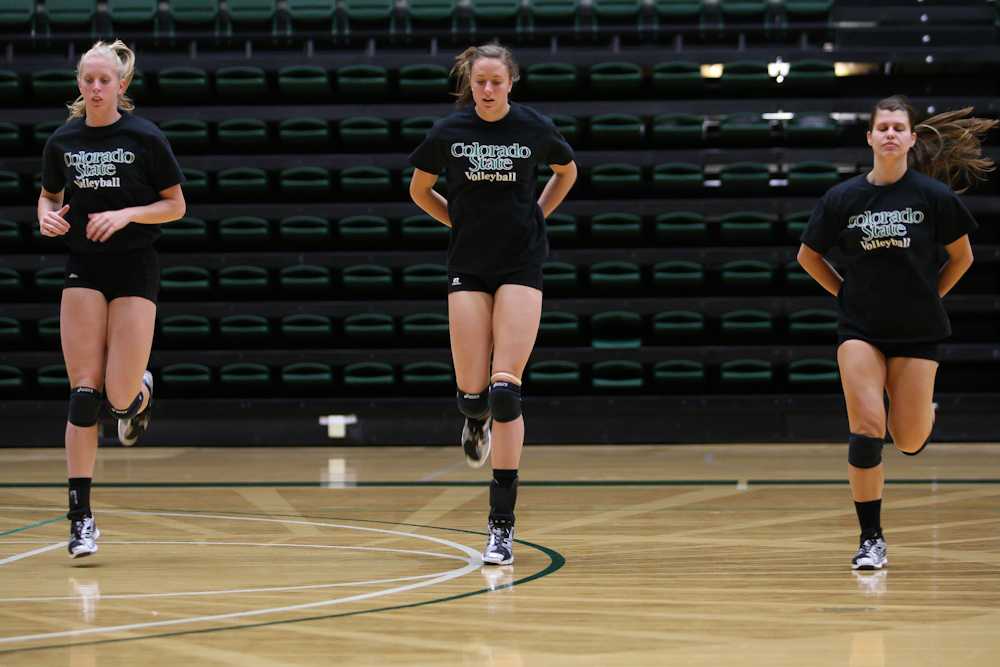 The CSU volleyball team's record may not be as lofty as in past years, but that does not mean the team's quality of play has diminished.
The Rams' 10-5 record at roughly the midpoint of the season has resulted from playing an extremely challenging schedule.
Three of CSU's non-conference opponents (Tennessee, Pepperdine and UCLA) were ranked in the American Volleyball Coaches' Association poll at the time of the meeting, while BYU has sinced moved into the top 20 and Oklahoma has consistently received votes all season.
"We played a lot of tough competition," senior middle blocker Breion Paige said. "That's why we have the losses that we have."
CSU suffered its first three game losing streak since 2008 in late August, going 0-3 against Wichita State, Tennessee, and BYU in the Shocker Volleyball Classic. But how the team lost was more disheartening than the defeats themselves.
The Rams gave up long point runs in every match, and their focus and discipline faltered.
"We felt like we were drowning at certain points. There was a lot of frustration, and we didn't really know how to get out of it," senior outside hitter Dana Cranston said. "That weekend taught us a lot."
The team put that knowledge into practice very quickly, winning its next four games, including a sweep of then No. 14 Pepperdine.
"They're a great team and we played awesome that game from start to finish," Cranston said.
Two very different five set losses followed, a heartbreaking defeat to No. 2 UCLA at home and a puzzling stumble at New Mexico to open Mountain West play.
"I feel like we could have been more focused. Obviously we blew them out the first two sets and I think we came in a little too overconfident in set three expecting to win it," Paige said. "When things didn't go our way we lost focus and everything just went downhill from there."
CSU regained some of its form at home with three consecutive conference wins, but still needs to prove it can play away from Moby.
"I don't want any part of a conference game to slip," Cranston said. "I want us to be focused and alert throughout our conference season. By doing that I think we put ourselves in a good position to win."
The Rams have picked up their wins through a strong defensive and blocking effort, but lack the attacking numbers CSU coach Tom Hilbert would prefer.
"I don't think we are attacking the ball with the offensive numbers we should be," he said. "It's happened in a few games, but I'd like for it to happen all the time."
In order for that to happen, the Rams need to play consistently well on the road and keep the same level of focus they enjoy at home.
"That's where the mental part of volleyball comes in, just because one person is down, that's when you step up to the plate," Paige said. "Everyone on the starting side needs to step up and make sure we win."
Assistant Sports Editor Kyle Grabowski can be reached at sports@collegian.com.