Seriously: Student actually gains worthwhile experience in music appreciation class
Henry Netherland
March 31, 2018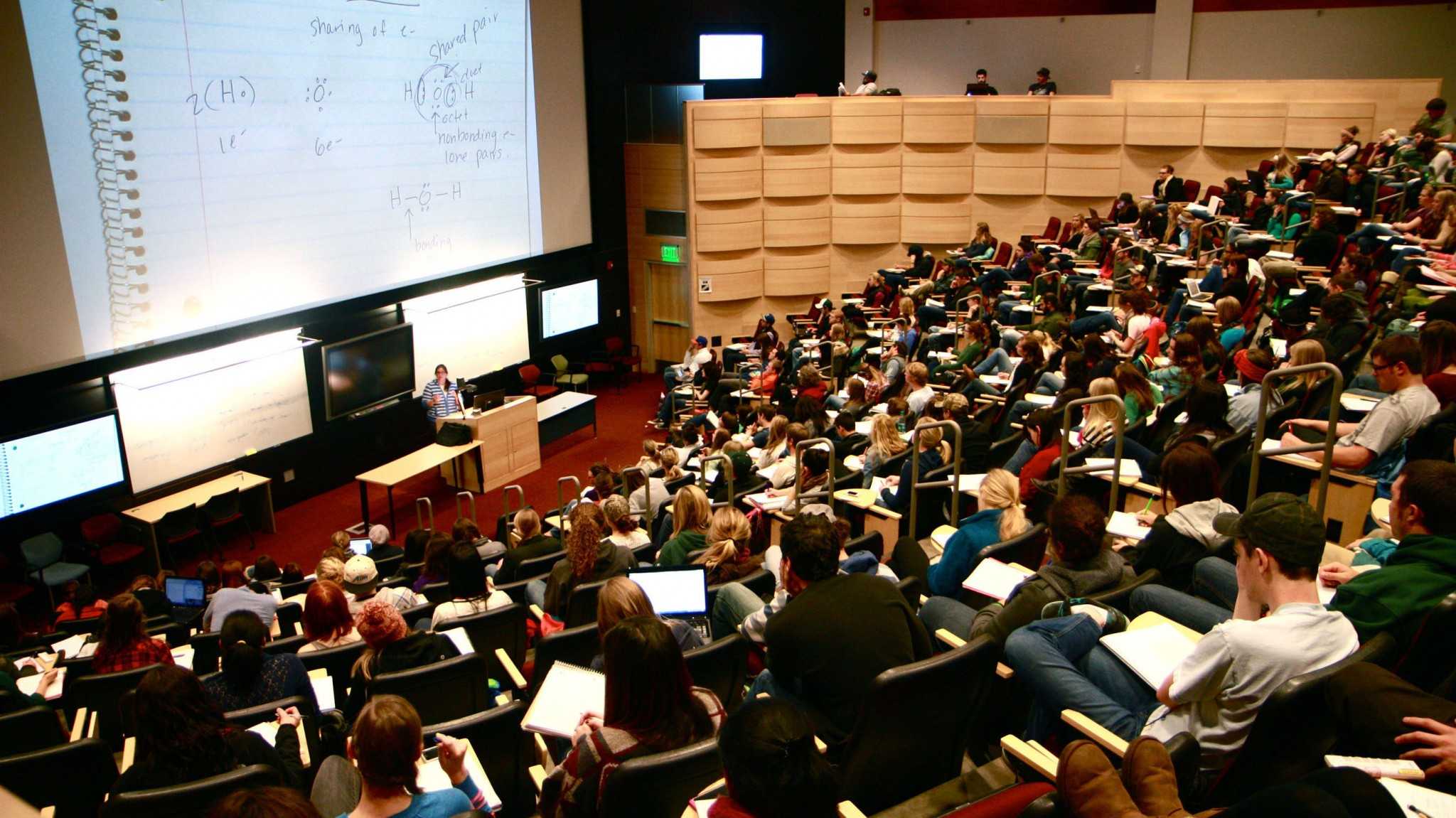 Freshman Jeremy Fenkledorph sets an unprecedented standard for CSU students everywhere by paying attention in music appreciation class.
In order to fill a slot for his spring semester class schedule, Fenkledorph decided to take music appreciation as an elective. Little did he know this decision would change his life forever.
While other students spend the class on their laptops buying Yeezys and cyberbullying musical.ly stars, Fenkledorph pays close attention to the complex inner workings of classical symphonies.
"I'm really glad I took this class because I feel like I have been turned on to so much great music," Fenkledorph said.
Fenkledorph's soon-to-be ex-girlfriend, Sharon Tartar, has grown increasingly concerned for his social health.
"Yeah, Jeremy's always been into weird music, but I never thought he would take it this far," Tartar said. "I really gotta take him to a counselor or something. Last weekend we were tripping on DMT and watching YouTube videos and all of a sudden he pulls up a Mozart song. Fucking Mozart. What kinda shit is that?"
Fenkledorph says he has simply grown accustomed to classical music.
"Beethoven's symphonies have such a unique beauty to them that you just don't see in today's music," he said. "I don't hate anyone who disagrees cause I know it's just a preference."
Even the music appreciation teacher himself, Dr. Luke Warm, worries about Fenkledorph's future.
"I mean yeah, it's nice to have someone actually pay attention to my lectures, but damn even I take a nap whenever I play music for the class," Warm said. "That kid just stays up the whole time not even checking his phone for the time. All I gotta say is good luck in the real world, kid."
Collegian reporter Henry Netherland can be reached at entertainment@.com or on Twitter @NetherlandHenry.
Editor's note: This is a satire piece from the opinion section of the Collegian. Real names may be used in fictitious/semi-fictitious ways. Those who do not like reading editor's notes are subject to being offended.