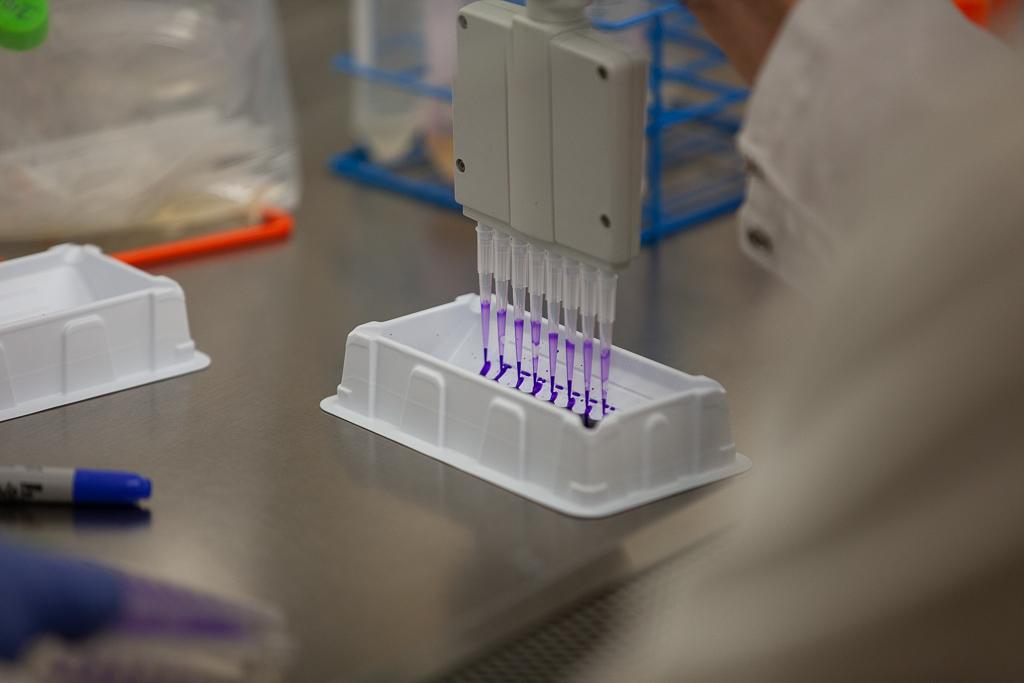 Editor's Note: All opinion section content reflects the views of the individual author only and does not represent a stance taken by The Collegian or its editorial board.
By this point, we are unfortunately all too familiar with the wide variety of nonsensical rallying cries adopted by the anti-vaccination community — shouts of "The government can't tell me what to do" or "I won't be a sheep; I need to do my own research" — but what the hell do they actually mean?
Nearly two years and over 745,000 deaths into the deadliest pandemic in American history, our country is still being held back by those who refuse to take COVID-19 seriously.
For those unwilling to get vaccinated against COVID-19, we have often heard sentiments of personal freedoms as justification for their ignorance. The — quite literally — killer irony of such assertions by the anti-vax community is that they directly impede upon the wider range of freedoms of those who have done their due diligence and are vaccinated against COVID-19.
Nobody enjoys the newly established norms of masking up, using Zoom religiously and sticking nasal swabs seemingly all the way up through the brain every time we are potentially exposed to the virus. We do them, however, because we recognize the sacrifices that must be made for the greater good.
Protecting the vulnerable starts with protecting ourselves, regardless of whether our new norms are overly cautious. If we are to ever move beyond this pandemic, it will require such efforts and understanding from the vast majority of Americans.
Those who refuse to be vaccinated are clearly either unable or unwilling to comprehend and act on such duties. By refusing to do their part in the battle against COVID-19, the anti-vax community has shown a complete disregard for the well-being of others and has actively sabotaged any potential for a return to pre-COVID-19 life in the United States.
No problem gets solved in silence, a state of suspicion or isolation. Only through dialogue can we all come out in a better place." –Raymond Goodrich, executive director at the Infectious Disease Research Center
On a local scale, Colorado State University has done nearly everything within their power to protect vaccinated students and faculty from their reckless counterparts. From the start of the 2021 fall semester, CSU has enforced policies that regularly test students and faculty who are not vaccinated. Furthermore, the University has since imposed a no trespass order for those who appear on campus despite being unvaccinated and noncompliant with CSU's testing policies.
Even more impactful in the fight against COVID-19, CSU lent some of its brightest minds to the research of the virus and the creation and efficacy of vaccinations. In doing so, the University has further solidified widely accepted findings on both the safety and efficacy of COVID-19 vaccinations.
Raymond Goodrich, a professor in CSU's department of microbiology, immunology and pathology and executive director at the Infectious Disease Research Center, actively works to quell fears about the vaccine. 
"I, like many others here at Colorado State University, have been heavily engaged in research sponsored by the (National Institutes of Health/National Institute of Allergy and Infectious Diseases) for creation of a new vaccine production method and vaccine for SARS-CoV-2," Goodrich said. "We have also been involved in studying the effects of vaccination and immune response overall."
With 30 years of experience in infectious disease research, Goodrich is one of CSU's leading figures in studies regarding COVID-19 and vaccinations, and he wants to ease vaccine anxiety.
"The data speaks for itself," Goodrich said. "We now have extensive studies with multiple vaccines showing that they are safe and effective in broad groups of people of different ages and physical conditions."
"Vaccination protects you, your family, your loved ones, your neighbors," Goodrich also noted. "It is our path to a return to health and well-being in our communities and our world."
"Resolving differences starts with dialogue, so my message is, 'Help me understand,'" Goodrich said in reference to anti-vaxxers. "What are your concerns? What have you heard or experienced that makes you hesitant to get vaccinated? Perhaps by talking through the issues and concerns, we can learn together and find ways to overcome fears or concerns or at least better understand them. No problem gets solved in silence, a state of suspicion or isolation. Only through dialogue can we all come out in a better place."
It became clear to me that Goodrich is a far more diplomatic and patient man than myself. While he remains hopeful that a healthy dialogue can alter the minds of the unvaccinated, I remain skeptical. To me, the time for dialogue has long passed. The science that supports vaccine safety and efficacy is all there, and yet a disturbingly large portion of Americans still refuse to acknowledge it.
As for my own far more candid message to those who still refuse to get vaccinated, I say: How many more people need to die before you open your eyes? What other evidence could you possibly need? Science is not debatable.
Your decisions are directly impacting vulnerable people who are equally desperate to return to their normal lives. This pandemic will not come to an end until you stop playing games and consider the dire consequences that your actions — or lack thereof — have caused. Take some responsibility, and get the damn shot.
Reach Chase Hontz at letters@collegian.com or on Twitter @HontzCollegian