McKissick: Don't like CSU's COVID-19 policies? Transfer
Nathaniel McKissick
August 31, 2021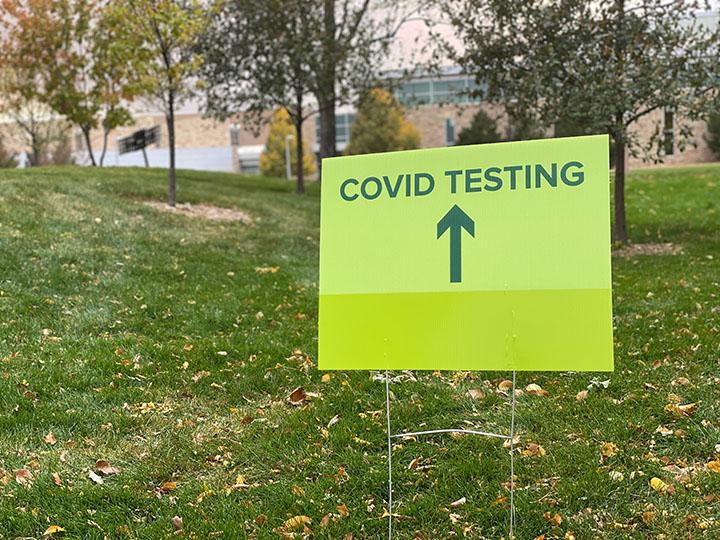 Editor's Note: All opinion section content reflects the views of the individual author only and does not represent a stance taken by The Collegian or its editorial board.
This semester is the first since spring 2020 to place the most emphasis on in-person classes, with hybrid classes being largely in the minority. Colorado State University officials announced Aug. 11 that students must be fully vaccinated and wear masks on campus to attend CSU.
In the same newsletter, CSU officials advised students to submit their vaccine status or declare an exemption by Aug. 18. They warned that unvaccinated individuals will be required to undergo mandatory, biweekly testing, including those who declared an exemption.
Students or staff who are unvaccinated and refuse to comply with biweekly screenings will face consequences, handed down by the Student Conduct Services or Human Resources.
Unless we want another disruption to classes, though, everyone who is able should simply get the vaccine.
Remaining unvaccinated not only poses a threat to your own health but to the health of those around you."
According to Dell Rae Ciaravola of Public Safety and Risk Communications, CSU's student health department has processed over 22,000 student vaccine records and around 7,000 employee vaccine records so far. Fully comprehensive vaccination rates will be released Sept. 9 with the publication of CSU's fall census. 
"Both systems continue to receive submissions, so we are unable to share final numbers at this time," Ciaravola said. 
However, between 2016 and 2020, CSU averaged a total enrollment of 33,484 students. If this year's enrollment numbers are anything close to past years, that means around 11,000 students have failed to upload vaccine information. 
Critics of the COVID-19 vaccine argue their choice to remain unvaccinated affects only themselves and their bodily autonomy, but research indicates otherwise.
Although vaccinated people can still become infected with COVID-19 after inoculation, health experts remind the public that an unvaccinated person's body makes the perfect host for a mutation of the virus. The recent delta variant that is ravaging the country is a much stronger, more transmissible mutation that thrived off the petri dish of the unvaccinated.
Medical News Today reported that those with the vaccine who become infected with the delta variant have viral loads comparable with those who are unvaccinated. The COVID-19 vaccine is only 66% effective against the delta variant as opposed to 91% effective against the original strain, according to the Centers for Disease Control and Prevention.
Vaccinated people are less likely to show symptoms of COVID-19, including the delta variant, but could aid in the transmission of the virus to unvaccinated individuals.
Most importantly, though, is that a small subset of people are unable to receive the vaccine for medical reasons and are relying on the rest of us to reach herd immunity. It would stand to reason, then, that remaining unvaccinated not only poses a threat to your own health but to the health of those around you. 
Universities in other states share COVID-19 policies similar to that of CSU's, and students and parents across the country are protesting colleges' vaccine mandates. 
Stony Brook University in New York requires students to be fully vaccinated or undergo testing twice weekly for those who received an exemption, and Rutgers University in New Brunswick, New Jersey, has a similar policy in place. Both universities have recently been the sites of protests decrying vaccine mandates.
There's been no such public outcry in Fort Collins regarding CSU's policies. However, should one take issue with the mandates, there are a plethora of schools to transfer to.
Schools like the University of Kentucky in Lexington, Kentucky, and the University of Kansas in Lawrence, Kansas, are not requiring vaccines but do have mask mandates on their campuses. Schools in Mississippi and Louisiana have similar policies.
In Florida, schools are not requiring students to get vaccinated or wear masks on campus, so if you don't feel like adhering to CSU's policies to protect your fellow Rams, the East Coast is beautiful this time of year — don't mind the fact that those states are leading the country in COVID-19 hospitalizations per 100,000 people.
Nathaniel McKissick can be reached at letters@collegian.com or on Twitter @NateMcKissick.