Tusinski: Live music is back; enjoy it while you can
Dylan Tusinski
July 15, 2021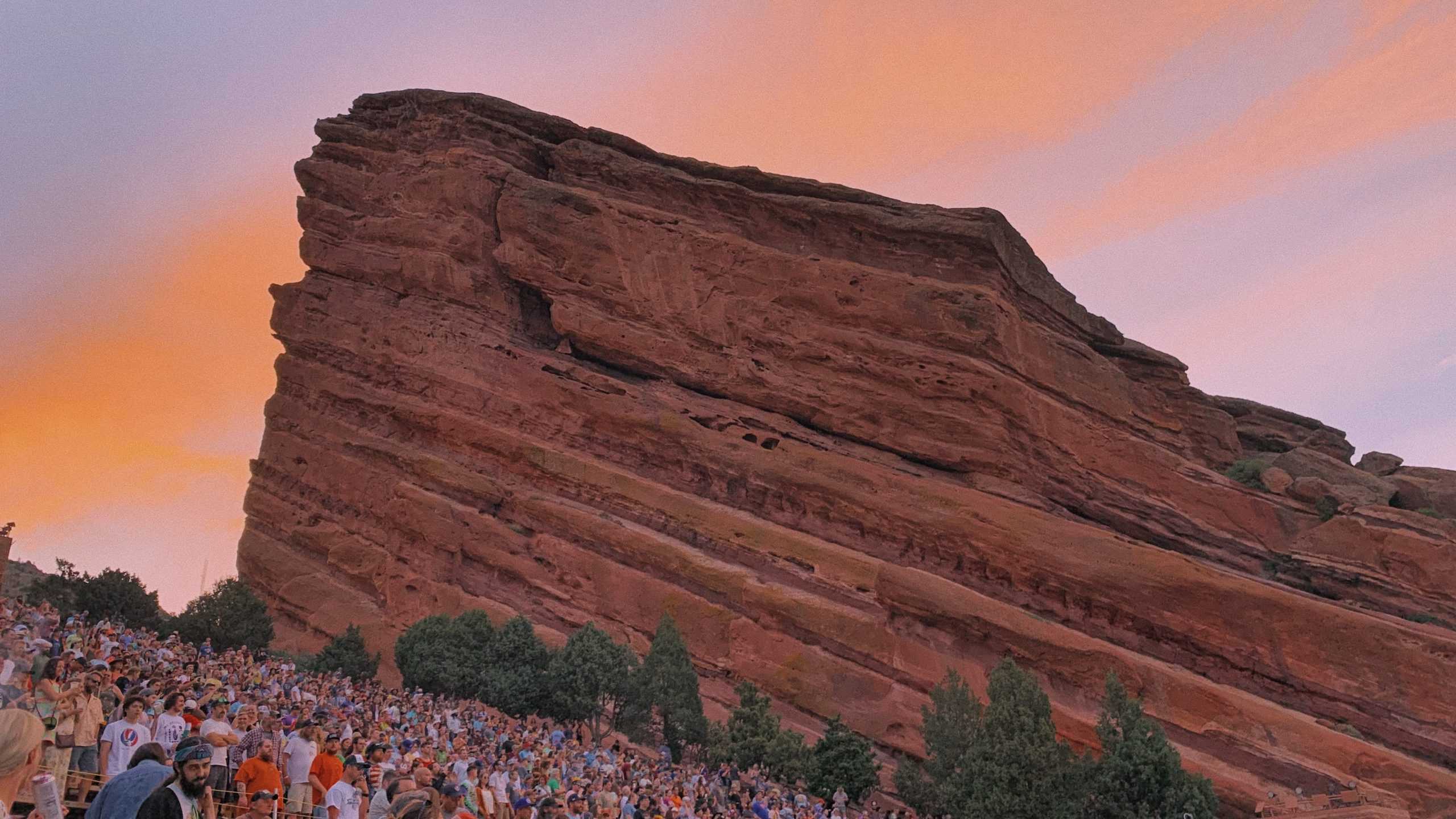 Editor's Note: All opinion section content reflects the views of the individual author only and does not represent a stance taken by The Collegian or its editorial board.
Seeing live music is a way of life for me. I'm a Deadhead, or a fan of the psychedelic rock band The Grateful Dead. The Dead have created a cult following of Deadheads by playing thousands of live shows over the years, each of which is unique and filled with long, improvisational jams that can stretch on for hours.
Deadheads thrive on seeing as many of these live shows as possible, and as a result, I've been to dozens of concerts over the years. However, when the world came to a halt over a year ago, concerts were one of the first things to be canceled until further notice.
But if you were at Red Rocks Park and Amphitheatre a little over a month ago, it was as if the music never stopped. Bob Weir, the Dead's rhythm guitarist, was playing that night with his band Bobby Weir & Wolf Bros. It was his first live show since the COVID-19 pandemic hit over a year prior.
The jubilant feeling that accompanies every concert was back, and it felt better than ever. After spending over a year in relative isolation, masked up and quarantined, it was a truly cathartic experience, and it's one you should participate in.
That indescribable feeling was only emphasized by the Deadheads, who were hanging out in the parking lot before the show like they have for the past 50 years. They were selling tie-dyed T-shirts, grilled cheeses and drugs of all sorts out of the backs of their cars. Even as the party raged outside, the Deadheads brought that same energy with them into the venue.
If the pandemic showed us anything about live events, it's that they're fragile. They can be canceled at any time … We better enjoy them while we can, right?"
Weir kicked off the show with "New Speedway Boogie," a bluesy tune that concludes with the lyric "One way or another, this darkness has got to give." Those words gave the crowd life, as Weir and his band signaled to the Deadheads what was already apparent: We'd gotten by, and we'd survived.
Even though Red Rocks was still at roughly two-thirds capacity, masks weren't required nor was social distancing. It was my first time being in a large, unmasked crowd in over a year, and I shockingly didn't feel unsafe. The music was crackling with energy, the patchouli-drenched masses were swirling with excitement and even the straight-faced security guards seemed glad they'd made it. It was truly an indescribable feeling, and it's one everyone should experience.
As the world opens back up, there is increasingly ample opportunity to indulge in live music, whether the act is big or small. Red Rocks has opened to full capacity, Fort Collins venues The Lyric and The Aggie Theatre are hosting live shows again and venues all over the Front Range have filled their schedules with acts eager to get back on stage. If the pandemic showed us anything about live events, it's that they're fragile. They can be canceled at any time, and each show only happens once. We better enjoy them while we can, right?
Outside of being a fun experience, seeing live music has important economic benefits too. Live music generates roughly $26 billion annually, but according to Variety, "The global live events industry lost more than $30 billion in 2020" due to COVID-19. That impact was especially felt in Fort Collins, as Hodi's Half-Note, a staple in the Northern Colorado music scene, was forced to close permanently.
As a result of these losses, the concert industry is desperately trying to get back on its feet. Fort Collins Rep. Joe Neguse, D-Co., has been advocating for providing music venues with resources to aid their recovery. That aid, which Neguse has been working to implement into President Joe Biden's American Rescue Plan, may take months to arrive as the bill struggles to get off the ground.
Rather than forcing venues and musicians to wait for aid that may not even arrive, it's better to help them directly. Go buy some concert tickets, see a couple shows, buy some merchandise and listen to your favorite artists on Spotify.
I'll be at as many concerts as possible for the next few months. In fact, I've already got tickets for six or seven shows in just the next month or two. So, in the words of the aforementioned Grateful Dead, "What I want to know is: 'Will you come with me?'"
Dylan Tusinski can be reached at letters@collegian.com or on Twitter @unwashedtiedye.