Bassett: Thanks, Collegian, for helping me to pursue my dreams
Bailey Bassett
May 5, 2021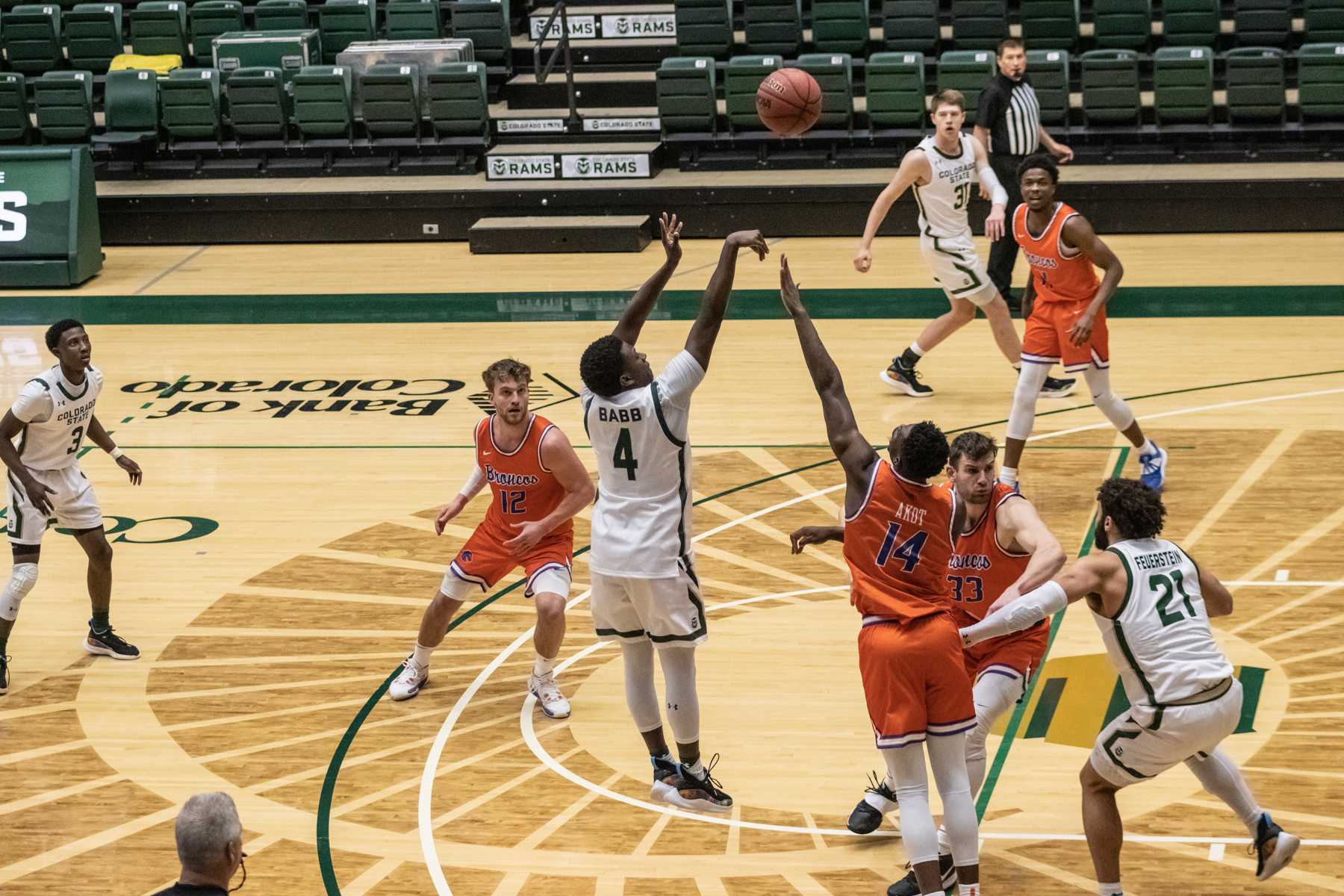 Editor's Note: Traditionally, graduating seniors working at The Collegian are given the chance to write a farewell note at the end of their tenure at CSU.
Almost every child's dream growing up is to play professional sports. I did everything from football to fishing and even motorcycle racing as a kid. But I always knew one thing. Sports were my passion, and I wanted to be involved with them for the rest of my life. 
At a very, very young age, I loved the idea of playing basketball professionally. Also at a very young age, that dream was crushed due to my lack of being even remotely close to good enough. My 5-foot-10-inch frame, short arms and lack of bounce simply was not going to cut it against the Kevin Durants and Giannis Antetokounmpos of the world — although my jumper is extremely wet. 
I played high school sports and then intra-murals in college, but eventually, I had to start looking at other avenues to get my sports fix, as retirement from active play grew closer and closer. I finally found that through The Collegian, where I have been a sports writer for the last couple of years. I could be right in the action of sports without running all the suicides and sprints that have taken such a toll on my weak ankles. It was a match made in heaven. 
All jokes aside, working for The Collegian has been the best job I could have ever asked for. I've always loved writing and the excitement of sports, and this paper has offered me the best of both worlds. The Collegian has done more than validate this and simultaneously has eliminated any concern I ever had over studying and pursuing journalism. 
College is a time when many students work whatever job they can get or even a job they don't like. In college, I got to fly out to Las Vegas for free and write and speak on my opinions on college basketball games, and for that, I am blessed. During a pandemic when most die-hard sports fans were not able to attend a live sporting event, I was able to cover live events weekly and give the public a piece of what they were missing out on, and also for that, I am blessed. The Colorado State journalism and media communication department is great, maybe the best in the country. However, nothing compares to actually testing and improving your skills in live time. The Collegian allowed me to do that, and for that, I am blessed entirely.
They always say college is the best four years of your life. I hope to be in the sports journalism industry for a long time, and I hope to find success in it, but the way I've felt in my time covering Colorado State University athletics sure makes it seem like I may look back one day and think, "These really were the good old days."
I've had fun with The Collegian. I've been challenged by The Collegian. And I will never forget The Collegian.
With that being said, thank you, and goodbye, Collegian. It has been awesome.
Bailey Bassett was a sports reporter of The Rocky Mountain Collegian. He can no longer be reached at sports@collegian.com, but you can reach him on Twitter @baileybassett_.