Vander Graaff: The Collegian provided me with a place to be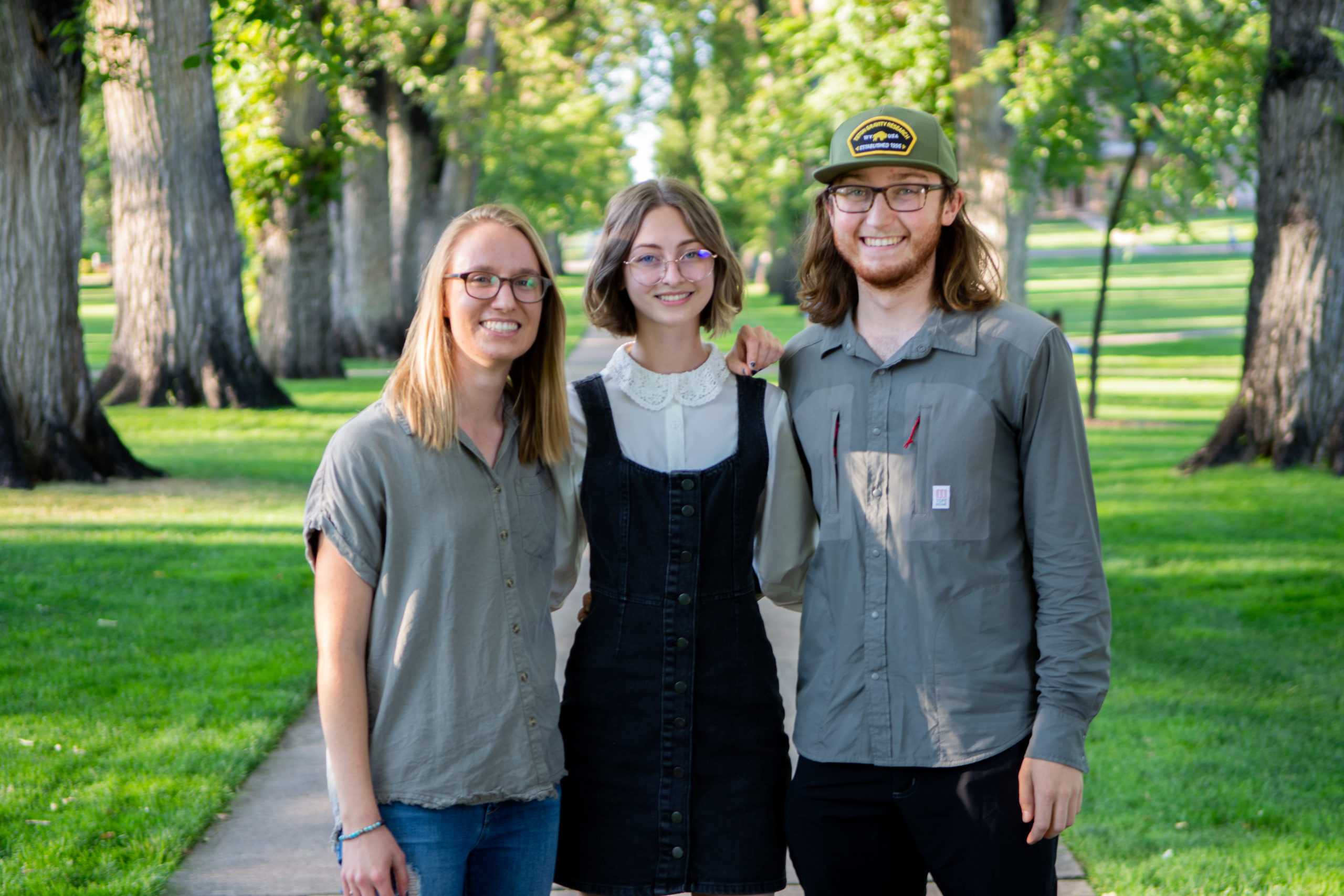 Editor's Note: Traditionally, graduating seniors working at The Collegian are given the chance to write a farewell note at the end of their tenure at CSU.
Saying goodbye to the newsroom is almost as surreal as entering it for the first time and taking in the scattered stacks of newspapers, laptops and ink-smudged students attached to them, the only natural light in the room coming from their small but ever-present hope that the work they are doing will matter. 
I start with the place because more than anything else, that's what The Collegian provided me, influencing my first notions of how I want to exist in this world. 
After a lonely college debut at Michigan State University, I joined The Collegian's opinion desk out of a necessity to be someone who did something and to be someone who was expected to be somewhere, at least for one night per week.
The more work I put into the paper and the more hours that my editors Jayla Hodge and Leta McWilliams invested in me, the more I felt like I was growing and learning, like I really was a part of something important. 
I had to accept that journalists are not heroes and can, in fact, be far from it — that the ability to find and say the right words doesn't make you better than anyone else."
Every time I saw something in our community I felt strongly about, I had a place and a platform to make my voice on that topic heard. It felt good to do something with my dismay at various issues, people and politicians, and I told myself that in bringing these issues to light, I was being part of a positive change.
As a columnist, I focused on writing and little else. As assistant opinion editor my junior year and content managing editor this year, I learned about the less glamorous and more systematic aspects of making a newspaper. 
This, in a time of collective grief and trauma brought on by a pandemic in addition to the ongoing human rights and environmental crises, forced me and my colleagues to think about what we were doing in a much more critical way.
I had to accept that journalists are not heroes and can, in fact, be far from it — that the ability to find and say the right words doesn't make you better than anyone else and that it certainly isn't all it takes to solve a problem.
Still, having a platform is an immense privilege. While I'd always understood that on an academic level, it wasn't until now — when the prospect of soon being without it after three whole years feels like standing on the edge of a dark void — that I recognized just how profound that privilege is. 
This year taught me that not everyone wants to make things better, not everyone who wants to make things better knows how and not everyone who wants to make things better and knows how succeeds in doing so. 
Even so, I'm immensely proud of the work I've witnessed and been part of during my time at The Collegian. I commend my old colleagues at the opinion desk for their camaraderie and ability to open my mind in spite of — or perhaps because of — our laughter, my friends last year for their commitment to ethics and truth and the management team this year for showing perseverance in a time when mere survival is enough.
I'm grateful to the generations of Rocky Mountain Student Media alumni who have continued to improve our community through their never-ending help and advice, especially Gab Go, Jayla and Leta.
I'm inspired by the new generation of journalists who will continue to make our newsroom a more impactful, accountable and honest place. The faces of soon-to-be editorial board members Serena Bettis, Devin Cornelius and Editor-in-Chief — but more importantly, my first newsroom friend — Katrina Leibee fill me with so much hope for the future.
I'll remember The Collegian as so many things but most of all with the charm of a place I got to be.
Abby Vander Graaff was the content managing editor of The Rocky Mountain Collegian. She can no longer be reached at managingeditor@collegian.com, but you can reach out to her on Twitter @abbym_vg.