Cooke: Students should monitor Colorado's drought status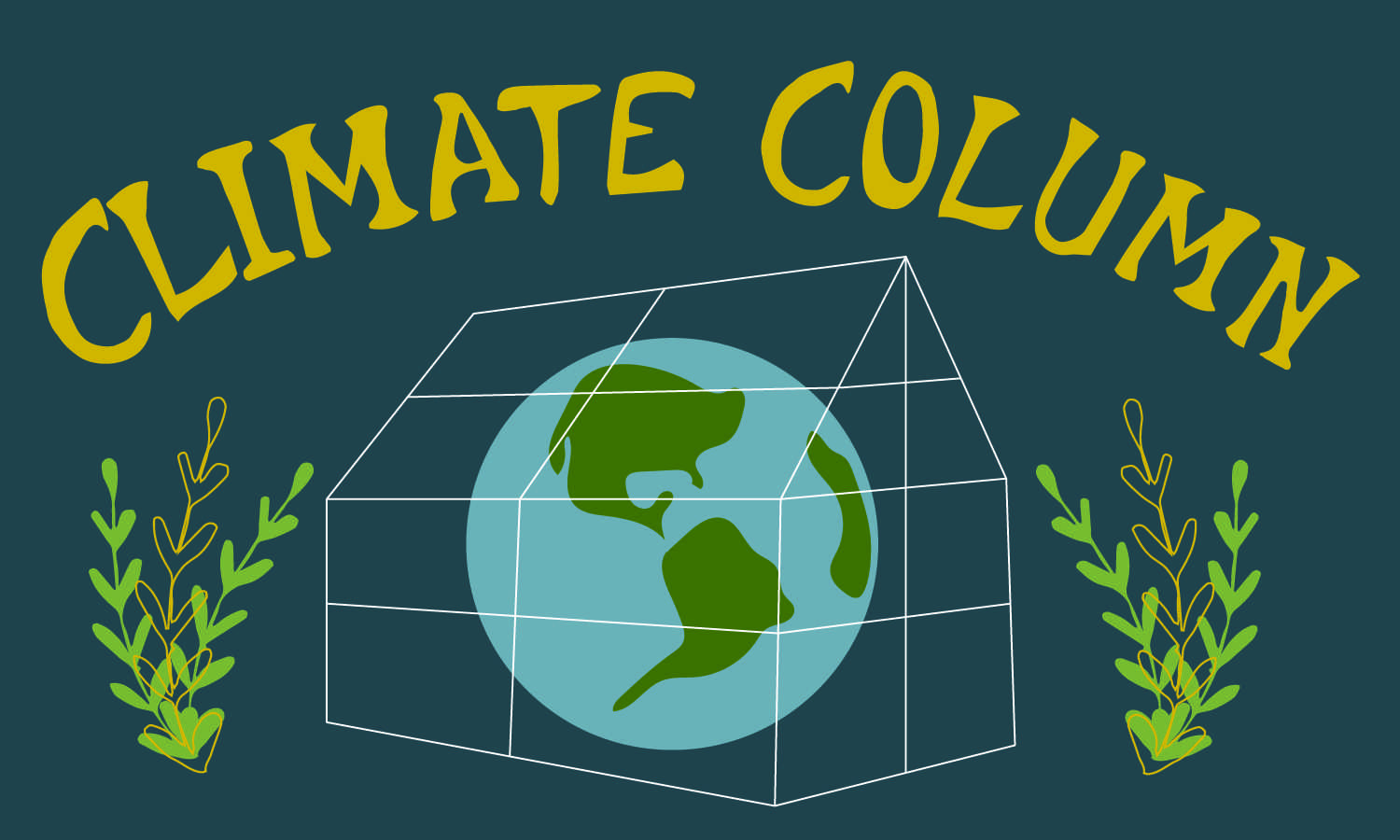 Editor's Note: All opinion section content reflects the views of the individual author only and does not represent a stance taken by The Collegian or its editorial board.
Colorado is getting hotter and drier as time goes on, and everyone, even students at Colorado State University, should pay attention.
I've written about water concerns in the past and how students can conserve this resource while paying less on their water bills. Today, I'd like to focus on Colorado's current drought status and what this means for the upcoming year.
2020 was an extremely hot and dry year for Colorado. 100% of the state was declared "abnormally dry or in drought" last August, and, as of April 20, 98.81% of the state remains that way.
The Colorado Department of Natural Resources' March 2021 drought update states, "Above normal temperatures and below average precipitation are anticipated in the upcoming months. … The continuance of drought is expected through 2021."
Colorado's long-term shift toward a hotter and drier climate should remain front and center in our minds, and it should inform our actions every day of our lives."
Scientists see this as a long-term trend toward aridification, not just a bizarre event that will eventually return to normal. Speaking to The Denver Post, Brad Udall, a senior scientist with the Colorado Water Center at CSU, said that "Temperatures, for hundreds of years, are not going to return to 20th century averages."
Udall said, "We need to be thinking in terms of more frequent periods of very hot and dry — unlike anything we've experienced before."
Colorado anticipates the upcoming hot and dry months will contribute to wildfire potential. Earlier this month, the Colorado Division of Fire Prevention and Control, part of the state's Department of Public Safety, released a report stating, "Long-range warm and dry projections suggest an earlier-than-normal start to the core fire season during the second half of May across all of southern Colorado."
The report predicts an "earlier than average spring snowpack runoff, leading to above normal large fire potential expanding northward through the month of June and affecting the majority of the western slope by July."
Drought problems are local too. Last year's historic wildfires — the Cameron Peak Fire and the East Troublesome Fire — raised "significant concerns about both the availability and quality of (Fort Collins') future raw water supplies," according to the City of Fort Collins' website.
Every resident should know how the changing climate might affect our everyday experience in Northern Colorado. Students who stay in Fort Collins over the summer should prepare for the possibility of smoke clouds coming from the west. Anticipating another summer of wildfires is not at all pessimistic; it is simply what the data suggests.
Additionally, ash and sediment eroding off of burned areas during snowmelt runoff might impact the taste of our water. The City's website warns of "undesirable 'smoky' tastes and odors in treated water," although it states measures are in place "to reduce the likelihood of these contaminants entering the water treatment facility."
Given these conditions, water restrictions could become more likely as the year goes on, but it's too early to say for sure. Fred Haberecht, the University planner and assistant director for Facilities Management at CSU, spoke to The Collegian over email about the possibility of a water shortage in the coming months.
"At this point, there is nothing to indicate … water restrictions are in store in 2021, but such events are hard to predict in Colorado," Haberecht wrote.
The Fort Collins website echoes this, saying the City will "keep the community updated on the status of our water resources as this situation evolves, including potential watering restrictions in 2021 and beyond."
"If the City of Fort Collins declared a water (s)hortage per their Water Shortage Action Plan, CSU would take specific measures to support the intent of that plan, as we did with the (Horsetooth Outlet) project," Haberecht wrote.
Students might recall the Horsetooth Outlet Project, which called for citywide water restrictions last October. CSU reduced its own water use during that time and continuously looks for ways to conserve the precious resource across all facilities. 
Anticipating another summer of wildfires is not at all pessimistic; it is simply what the data suggests."
Although a water shortage for Fort Collins does not seem imminent right now, everyone should still be mindful of their actions within a context of long-term aridification. CSU's reputation for sustainability should rub off on those of us who are proud to call this place home.
Staying informed on the status of water in Colorado is the very least anybody can do and a good first step. Taking the time to research this issue and consider how it might affect us personally can cultivate an environmentally conscious mindset that is critical to being a responsible citizen in the era of climate change.
Beyond this, we can take certain steps that collectively reduce nonessential water uses. I've suggested some ideas, and CSU's "Homeowner's Guide To: Household Water Conservation" offers other effective measures. One of the easiest measures is accepting the fact that your car might look dirty during the summer in choosing not to wash it.
While a total water catastrophe seems unlikely, students should still act as if the most basic component of their survival is at stake — because it is. Colorado's long-term shift toward a hotter and drier climate should remain front and center in our minds, and it should inform our actions every day of our lives.
Cody Cooke can be reached at letters@collegian.com or on Twitter @CodyCooke17.