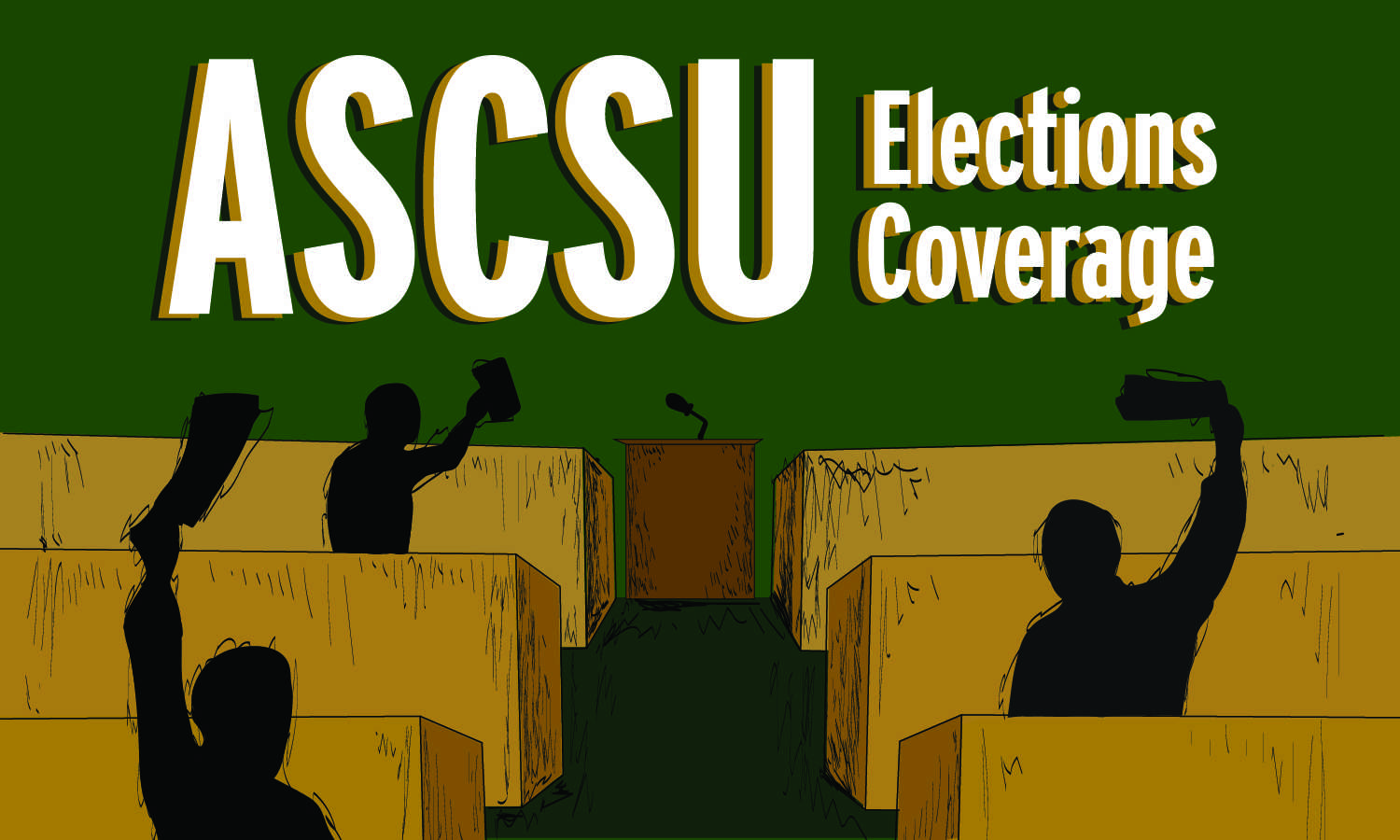 Editor's Note: All opinion section content reflects the views of the individual author only and does not represent a stance taken by The Collegian or its editorial board.
The Associated Students of Colorado State University vice presidential debate, which the CTV 11 YouTube channel streamed live Tuesday, covered a range of topics, both menial and hard-hitting.
The candidates speaking, David Pringle, Merry Gebretsadik, Lydia Zuklic and Weston Schroeder, gave unique insights into their plans for handling the $57 million budget allocated to ASCSU and how they will implement inclusion and diversity with their respective running partners, among other topics.
What the debate really brought to light was how ASCSU needs to allocate more time to improving its online presence. Student involvement is the root of this organization, and improving media correspondence with the average CSU student will lead to more interactions between ASCSU representatives and regular campus life, encouraging a higher voter turnout during the upcoming election.
CSU-themed Instagram pages like @colostatememes or @barstoolcsu, which both have thousands of followers, are consistently producing content directed to CSU students in an informal, entertaining way. 
ASCSU is a formal student government organization that gives students opportunities to serve as representatives of the University's student body and gain experience in leadership positions. This formality, although admirable, can occasionally feel like rigidity — distancing the representatives from the average student on campus. 
These representatives are regular students, and, to their credit, having to answer complex questions while also coming across as personable and inviting during a live debate is difficult. However, being both students and representatives gives them an opportunity to reach their audience in a unique and effective way.
If ASCSU were to partner with student-led pages and interact more online overall, they would reach the audience they are searching for. 
"I think when it comes to voter engagement, we need to look at how many students at CSU actually know what ASCSU is," said Gebretsadik, who is running alongside presidential candidate Christian Dykson. "I would say that's about 40% of students, which is not a lot."
The candidates can be found campaigning on The Plaza most days, giving out pins and answering questions. However, the extremely low voter turnout of the last election has opened the door for discussions on effectively reaching students unaffiliated with the organization, student media or CSU clubs. 
"I will ensure we have new outreach through social media," Zuklic stated, speaking for herself and her running mate Cinque Mason. "We've increased a lot of engagement … (by direct-messaging) people and asking (if they have) any thoughts. … I think everyone should exercise this right. Everyone has a voice, and they deserve to have it heard."
Every candidate running for vice president brings their unique background and perspective to the table, but their ability to communicate effectively with their intended audience is where their campaigns seem to falter. Their target audience is average college students attending the University — students that likely ignore the mass emails about elections sent to every inbox.
One post could reach hundreds of students, and they don't have to be asked to stop to discuss the election while on their way to another destination." 
Allowing potential voters to see the candidates in a more informal light will create a sense of approachability, giving students a potentially new perspective of them as regular people instead of just potential representatives.
By becoming approachable on a personal, non-invasive level, the candidates can discuss their plans while also telling us, the voters, why they want to be the next vice president. 
It's more than just saying you want to make changes; it's giving your audience the sense that they are on the same playing field, that they can use you to voice opinions that need to be shared with CSU's administration and board and know you're listening. 
ASCSU's reputation as a formal operation is long-held, and meeting students where they are at and partnering with the social media accounts students are already on would not compromise the integrity of the organization. The posts do not need to be crude or salacious to reach social media audiences; they can be light-hearted and entertaining while also informational.
Instead of handing you a "vote for me" pin in passing, the ASCSU vice presidential candidates can cast a wide net into the sea of potential voters indirectly through an effective online presence. One post could reach hundreds of students, and they don't have to be asked to stop to discuss the election while on their way to another destination. 
In the age of digital media, having an online presence is incredibly important, and this election could grasp the audience they've been desperate to reach through social media.
Although speaking to Greek chapters and various clubs is important, it's not enough to reach those who are not involved in some form of campus club. Partnering with social media pages specifically for CSU students would create a personable connection between students and the candidates and allow them to tap into the mainstream audience they need to achieve a larger voter turnout in the election.
Bella Eckburg can be reached at letters@collegian.com or on Twitter @yaycolor.