LFTE: Press freedom impacts all of us
Abby Vander
February 26, 2021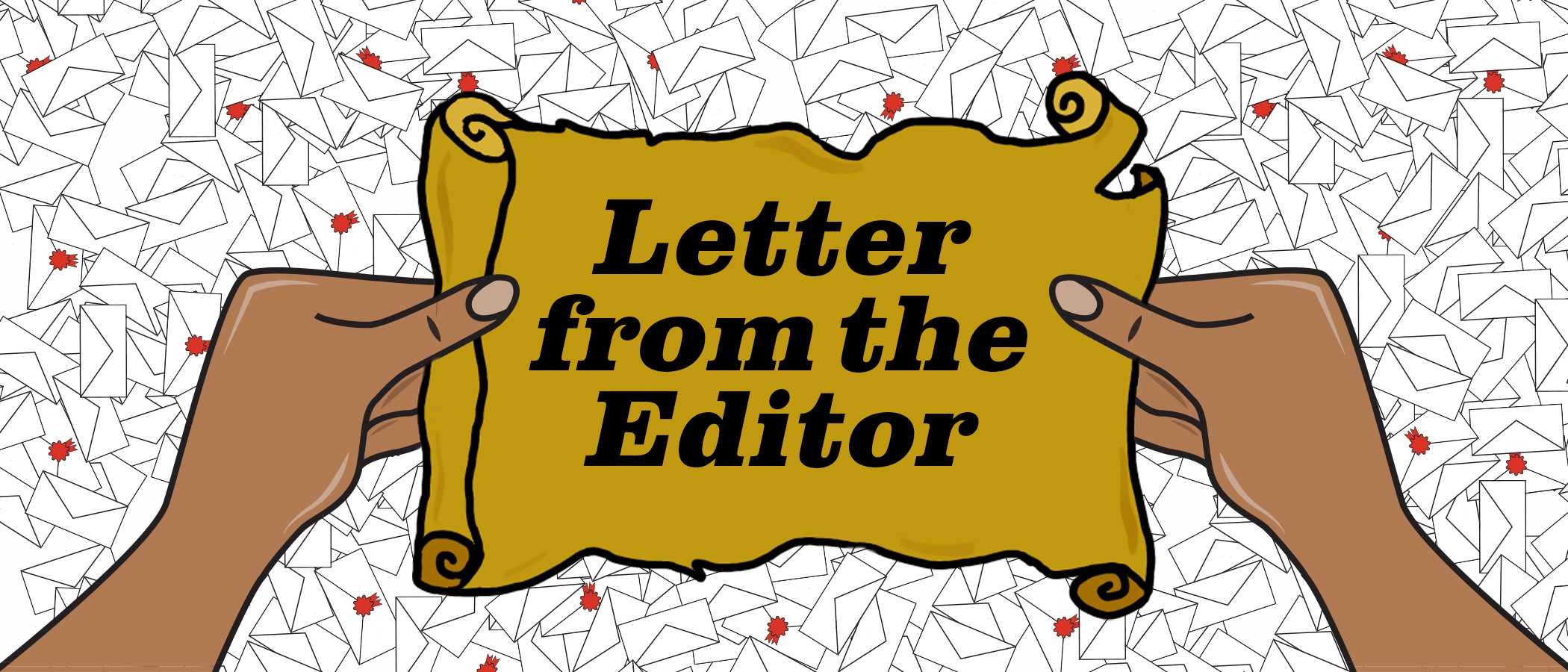 Dear readers,
As students, our power comes from our voices. Our role in society is to analyze, ponder and deliberate. Press freedom is an assurance that this power remains untainted by bias and ulterior motives, allowing us space to ensure that the things we are analyzing, pondering and deliberating are the things that impact us most. 
Today is Student Press Freedom Day. Student Press Law Center created this day in 2018 to highlight the importance of the free press and the threats to its existence.
The world's treatment of journalists, advocates and truth sayers around the world, and right here on Colorado State University's campus, demonstrates just how important their missions are."
Press freedom doesn't just impact journalists but anyone who wants to live in a free, democratic society.
Thomas Jefferson famously wrote in a letter, "Were it left to me to decide whether we should have a government without newspapers or newspapers without a government, I should not hesitate a moment to prefer the latter."
He goes on to note that along with the existence of newspapers, people should have the capability to access and comprehend them. If they don't, he says, members of government will become "wolves" and its citizens "sheep."
Journalism is a central part of democracy, envisioned as a necessary counterforce to the government. Information from an unbiased, independent source empowers people to understand what's going on in their communities and derive informed decisions and opinions from that information.
Deliberation was a central tenet of the functioning of the Iroquois Confederacy, which inspired the governmental structure we have today. The founding fathers marveled at how the confederacy's decision making process involved intense thought and debate, as well as representation of the people through consensus rather than through the absolute power wielded by European rulers at the time.
Our ability to debate necessitates a strong free press, envisioned not as a supplement to but as an ingredient for democracy.
At Rocky Mountain Student Media Corporation, our independence from Colorado State University means that our student journalists not only have a responsibility but a right to report on what they determine to be the most important and relevant information for the public, no matter what the University, student government or any other powerful group says.
Our central mission is to represent the CSU community through our coverage. We hope the byproduct is that the campus community gains the knowledge it needs on issues that impact all of us.
In the past few years, we watched the killings of journalists increase. Former President Donald Trump delegitimized the news media and the facts it reported so intensely that it culminated in a violent insurrection of the capitol on Jan. 6.
According to a 2019 report from Pen America, 1,800 newspapers have closed, and journalism staff has decreased by 47% in the past 15 years.
At The Collegian, a part of our funding is determined by the Associated Students of CSU and another part through advertising, marketing and other services, which have decreased due to the pandemic. Although federal payroll protection programs help to avoid these issues, resources can become limited. In addition to these concerns, our journalists have faced threats such as doxxing and intimidation. 
The world's treatment of journalists, advocates and truth-sayers around the world, and right here on Colorado State University's campus, demonstrates just how important their missions are.
Without independent journalistic investigations, the Fort Collins community may have never learned of the sexual harassment allegations against a renowned CSU professor, the backlash a CSU employee experienced after reporting that she'd been sexually assaulted, or the allegations of racial bias and failure to follow COVID-19 protocols in the CSU athletics department.
This isn't to say that the press provides a perfect, unilinear path to democracy. The institutional practices of journalism were founded on outdated and restrictive ideals, and members of the field must make urgent efforts to change their habits to include everyone and account for our modern world. 
We at The Collegian see ourselves as an important part of that work, but improvements take time and are impossible to achieve without our freedom.
You can support free press by reading and subscribing to local news organizations, sharing reliable news sources with friends and voting for politicians who truly support the First Amendment, not just in words but in action. Help keep us free, and we'll help keep you free.
With hope for the future,
Abby Vander Graaff, content managing editor
Abby Vander Graaff can be reached at managingeditor@collegian.com or on Twitter @abbym_vg.