Cooke: Fort Collins restaurant scene is something to be proud of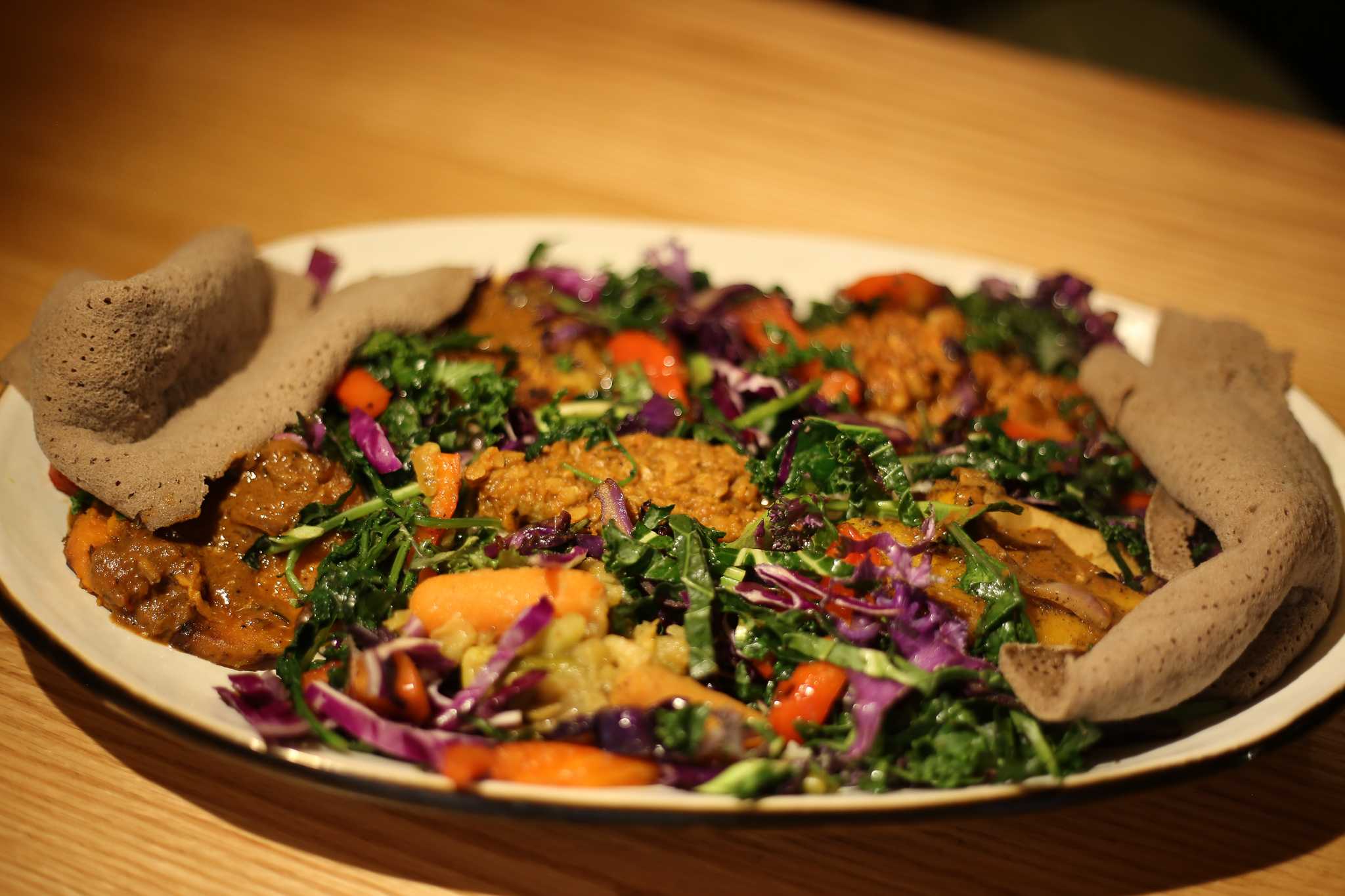 Editor's Note: All opinion section content reflects the views of the individual author only and does not represent a stance taken by The Collegian or its editorial board.
After moving to Colorado from south Louisiana in 2018, the first thing I wanted to do was eat at a restaurant in Old Town. When I arrived, I was blown away by the sheer number of restaurants, most of which advertised cuisines I had never seen before. I was excited to have moved to a place with such a large and diverse selection of foods, something I thought I had left behind in Louisiana.
Students at Colorado State University should appreciate the Fort Collins restaurant scene for its impressive collection of diverse palates and cultures, not to mention the delicious food that comes out of it.
When I moved to Colorado, I was coming from a place where food is a big deal. The menu of south Louisiana is perhaps the state's most popular and attractive characteristic. In fact, louisianatravel.com, the main online portal for tourism in the state, has "Feed Your Soul" as its subtitle and an entire subheading devoted to "culinary experiences."
I grew up with an abundance of restaurants around me, and food stood as a central feature in any kind of public event or celebration. I knew enthusiasm for good food and good times made Louisiana special, so when I left home to enroll at CSU, I expected to leave that enthusiasm behind as well.
But then I took a walk through Old Town and saw firsthand what Fort Collins had to offer.
The first thing that struck me was the amount of restaurants in this town. Aside from the concentrations of food joints in Old Town, there are places to eat along pretty much every major road. You can't go far in Fort Collins without seeing a sign advertising a tasty meal.
Some of those places I had never heard of before. Cozy breakfast cafes such as the Silver Grill Cafe and Rise! were a brand new experience for me, and I still haven't tried all of the promising burger restaurants, like Coopersmith's Pub and Brewing and Bad Daddy's Burger Bar. In other words, my list of restaurants to try in Fort Collins is long and diverse.
This leads me to my next point: Fort Collins offers a truly impressive variety of cuisines. The Visit Fort Collins website writes that the town's restaurants include "Nepalese, Japanese, Vietnamese, Oaxacan Mexican, Italian, French and Ethiopian cuisines." When you take into account places like Rodizio Grill and Waltzing Kangaroo, Fort Collins showcases food from every continent except Antarctica.
"Aside from the concentrations of food joints in Old Town, there are places to eat along pretty much every major road. You can't go far in Fort Collins without seeing a sign advertising a tasty meal."
This kind of variety is noteworthy in and of itself. Even where I grew up, dining options weren't that diverse. Sure, there were several different places to get delicious Louisiana-style food — which Fort Collins provides at Lucile's and The Lost Cajun — but I can't recall any restaurants back home that brought South American or African cuisines to the table.
Complementing Fort Collins' robust restaurant scene is the city's distinct beer culture. Visit Fort Collins calls Fort Collins the "Craft Beer Capital of Colorado" since it produces 70% of the state's craft beer.
Beer in this town really rounds out the overall food experience. While trying dishes inspired by cuisines from across the world, we can wash them down with delicious beer crafted right here at home.
Diverse dining options for college students mean more than the promise of an interesting meal; they also serve as a medium through which healthy cultural interactions can take place. As we move into warmer weather in the coming months and outdoor dining becomes a more available option, students can — and should — use the numerous and varied restaurants of Fort Collins to safely meet new friends and learn about different cultures.
Appreciating our local restaurant scene also breathes life into the Fort Collins economy. Students should take full advantage of those coupon books that are distributed at the start of each semester. We can eat out on a budget and support our city's restaurants, some of which, like Raska International Cuisine & Sauce, are locally owned.
My childhood in Louisiana instilled in me a deep appreciation for food and the culture that surrounds it. After moving here, Fort Collins has more than impressed me with its food scene. The restaurants in this city showcase some of the most diverse, unique and delicious foods I've ever experienced. Where I come from, this is something to be proud of.
Cody Cooke can be reached at letters@collegian.com or on Twitter @CodyCooke17.