LFTE: A look back on the semester and where we go from here
The Collegian
December 10, 2020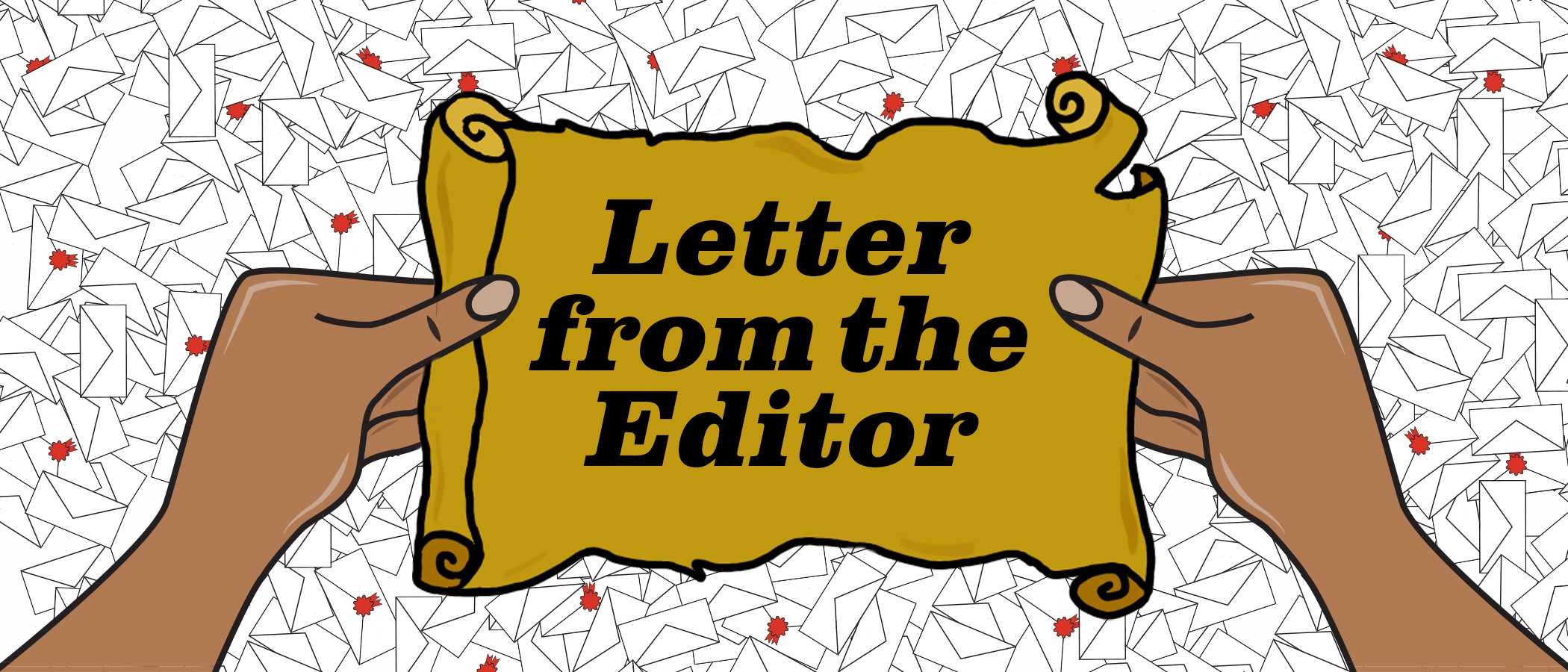 Dear readers,
At the beginning of this semester, we released a letter from the editor stating our commitment to working to make our newsroom and coverage as diverse, equitable and inclusive as possible. We'd like to update you on what we've done to meet this goal so far and what other goals we have for the future.
Our primary concerns are twofold: We want The Collegian to be a publication that emphasizes equitable reporting externally and a place that is welcoming to all individuals internally.
Our outward-facing actions have been focused on making The Collegian a more active part of the campus community so that we can give back instead of always asking for help in the form of interviews.
We are proud of these efforts but understand that we have a long way to go until every student on CSU's campus feels represented in our newsroom and by The Collegian's coverage."
We have achieved momentum toward these goals, largely thanks to a partnership with our friends at Hodge-SaintJour and Associates, a diversity, equity and inclusion consulting firm created by Colorado State University alumni.
Our initiatives to become more involved in the community include creating internal committees that focus on staying up to date on student groups on campus and building relationships with these groups, especially the Student Diversity Offices and other student organizations within the Lory Student Center.
We also hosted the first of our Collegian Collabs community workshops that anyone can attend to learn more about topics we specialize in, such as photography, writing opinions or communicating through email.  
Our virtual meeting room for our first event in the series was hacked, leading to a difficult start, which you can read more about here. We learned from this experience, and it has allowed us to make improvements for future events next semester. 
This was one of many barriers we faced as a result of operating in a virtual format this semester. We look forward to the opportunity to realize the full potential of these initiatives, like Collegian Collabs, through in-person activities, whenever they become possible again. 
Beyond technical challenges, making changes toward diversity, equity and inclusion has proven to be much more difficult and complex than we could have imagined. We are learning how to manage ourselves in a way we haven't before. It's also been reaffirmed to us that moving toward a more equitable future is a long process that can't be fixed by any one action or set of actions. 
We do believe that we will succeed in setting a framework for future members of The Collegian to continue this important work. 
Of course, the most impactful thing we can do to be more responsible members of our community is to provide equitable, well-curated content. We have been working closely with our willing and skilled management team to create content that is thoughtful, in-depth and well-rounded. This means a focus on representing quotes accurately, considering the context of pieces we publish, using proper terminology and most importantly, correcting our mistakes in a quick and transparent manner.
We are constantly working to recognize the differences between what's right and what's normal, and even after long discussions on these topics, we understand that oftentimes it's impossible to make the right call because there isn't one way to solve these issues.
We started an editorial series that looks to analyze the recurring presence of bias incidents on our campus and seek ways that we as a newsroom and community can be better. This is one step of many in fulfilling our role to shed light on these issues. You can read the first installment of that series here.
Aside from a focus on content, we are working to instill values of diversity, equity and inclusion in our staff. We are holding staff diversity, equity and inclusion trainings with Hodge-SaintJour and have a zero-tolerance policy for discrimination in the newsroom. 
We are proud of these efforts but understand that we have a long way to go until every student on CSU's campus feels represented in our newsroom and by The Collegian's coverage. We will continue these efforts for the rest of the school year and encourage future leaders to do the same.
We also want to emphasize that our adversity in this endeavor is nothing in comparison to the sacrifices made by those on the front lines each day in the fight for justice. Although we won't ever truly understand what they face, these individuals inspire us and demonstrate how important diversity, equity and inclusion are to our community. We can only hope to follow their lead.
If you have any suggestions for changes you'd like to see at The Collegian, please consider sending feedback to managingeditor@collegian.com or submitting a letter to the editor at letters@collegian.com. You can see the guidelines for submissions of letters to the editor here.
Respectfully,
The Collegian editorial board
Lauryn Bolz, editor-in-chief
Abby Vander Graaff, content managing editor
Matt Tackett, digital & design managing editor
The editorial board can be reached at editor@collegian.com or on Twitter @CSUCollegian.