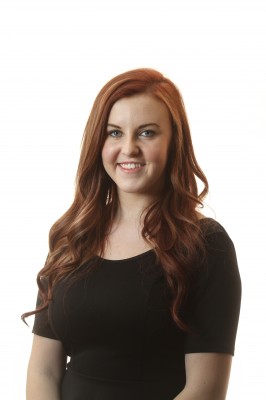 Capital punishment is a highly controversial topic that continues to be discussed. There are currently 32 U.S. states that use the death penalty, but lately, support for it has been declining. Cases in recent years such as the Aurora Theater shooting have us questioning capital punishment even more. The reason this is such a hotly debated issue can be traced to one question: is the death penalty moral? My answer is yes, it is moral and it should be enforced. If someone commits a capital crime in full understanding of the consequences, they deserve to be put to death.
There is no reason that the death penalty should be abolished. Some crimes are so sick and barbaric that it actually shocks me more that people aren't on board with it. Imagine if someone you love were the victim of one of these heinous crimes. What if your mom, or dad, or brother or sister were viciously murdered in the worst way you can think of? It's hard for me to believe that anyone could honestly say that they wouldn't want the killer dead. The despair, and loss and desire for vengeance that the friends and family of the victim suffer seems to me like enough of a reason to keep the death penalty around. It's a simple matter of justice.
And not only does it bring justice for the friends and family of the victim, but for the victim themselves. How is it fair that the killer gets to go on living, while the person whose life they took is deprived of a future? By making a conscious decision to commit a capital crime, you are accepting the possibility of facing capital punishment to match the severity of your crime.
Some have argued that while they agree that criminals should face some kind of punishment, they don't agree with the death penalty because it is "cruel and unusual," which is unconstitutional. If you dig a little deeper though, you'll see that it's actually not cruel and unusual because it fits the crime. It would be cruel and unusual to sentence someone to the death penalty for shoplifting a pair of shoes. In fact, when execution is used in cases of capital crime, it is done quickly and efficiently with no suffering. I don't believe that qualifies as being "cruel and unusual."
I also think that the death penalty acts as a deterrent. Many people would probably disagree with me on this because of research and data that suggests otherwise, but my question is, how is that data accumulated? Sure they can ask people who have committed capital crimes if there was ever a moment that they were having second thoughts about going through with it, and why in the end they did it anyway, but that doesn't really determine anything.
In order to get real data on whether or not the death penalty works as a deterrent, you would have to know who was planning on committing such a crime, but ultimately decided against it because they didn't want to risk death. That is pretty much impossible data to collect. Anyone who came close to murdering someone probably isn't going to share that information. Therefore, there is no accurate way to find out if the death penalty does or does not work as a deterrent. That means we have to think logically. Most people are afraid of death. In fact, it's the second most feared thing on the top list of fears. So wouldn't it logically follow that most people would fear execution?
I am aware of the practical concerns associated with the death penalty, such as how much it costs. I'm not going to pretend I completely understand all the processes and steps of the judicial system when a person is placed on death row. But from what I do know, it's obvious the financial situation isn't handled well. The complicated judicial process needs to be cut down. The defendant should get a few trials to plead their case, but then a decision should have to be made. There are too many unnecessary steps that take place in the process. Thirty two years on death row, for example, is a little excessive. That all being said, I don't think that cost really matters in the big picture. There are probably ways we can work on fixing it which would make everyone happier, but the bottom line is that you can't put a price on justice.
Allie Woeber is a proponent of the death penalty for multiple reasons. Feedback can be sent to letters@collegian.com.
In Brief:
In my view, the death penalty is not only moral, but should be enforced.
While capital punishment acting as a deterrent is controversial, it is entirely possible.
Cost doesn't matter nearly as much as appropriate justice.