Scholarships and assumptions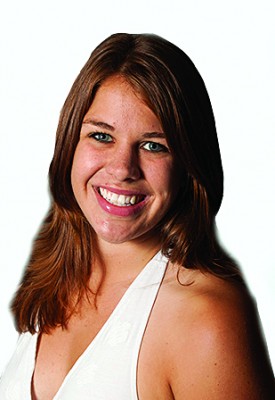 When we all began our college career, we filled out a FAFSA, the federal student aid program that decides whether the government will be giving you any aid in paying for your higher education. On top of anything that you get federally, there are multiple scholarships that you have to be eligible for in order to receive, and are usually based on things that are out of your control.
On every form that we filled out for CSU, there was a section in which you were asked to indicate your race. If you are of a racial minority, you are automatically eligible for scholarships that significantly reduce the amount that will come out of your pocket for higher education.
There are other scholarships, too, besides race, that can significantly reduce your out-of-pocket costs. If your parents are no longer married, or if you are the first generation in your family to attend college, your tuition can nearly be cut in half. Combine any of these three, and your school can nearly be completely covered.
I obviously don't know what it is like to be of a racial minority, so it is not my place to deduce the amount that people should be paying for school based on the color of their skin. I don't know what it's like to have parents who are separated, so I am not qualified to judge the financial compensation that they should receive from that experience. My dad attended college here at CSU, so I cannot know what it's like to be the first in a family to go beyond a high school diploma.
What I do question is the assumptions that are made behind scholarship allocation — assumptions on the hardships of life based on situations that are beyond your control. It is a common assumption that those part of a racial minority have more obstacles set in front of them on the road to higher education.
And for a lot of people, this is absolutely the case. We know that racial minorities are correlated with lower socioeconomic status, which also means that they may not have the access to the kinds of educational opportunities that those with more money have. So it makes sense to reward them financially for making it this far in their educational career.
But, there are assumptions that are made on the other side of the coin as well. I am white, and grew up in the lily-white suburbs of Denver. My parents do well for themselves. I am privileged.
And it is widely assumed that my parents are paying for my school. This is not the case. I am taking out student loans, and by the end of my educational career I will be upwards of $34,000 in debt.
But, do you think that the University even asked if my parents were paying for school? Not once. Of course, I let the financial offices know my student loan information so that they could contact my credit union, but I have yet to have anyone from the University so much as ask if I was paying for school. It was widely assumed that Daddy was footing the bill.
I am not getting a dime from the federal government, because my parents gross annual income is "too high." I am not getting a dime from the University, because I am not of a racial minority, my parents have been married for 25 years and I am not the first generation to attend college.
But, none of those things are in my control. I cannot choose my race, my parents marital status or my family's propensity towards higher education. However, if I weren't white, if my parents were divorced and if I were the first generation to attend college, my school would be paid for nearly in full.
Again, I am not saying that those that have met these roadblocks don't deserve financial aid in attending college. But, even though I haven't met those particular roadblocks, that doesn't mean that I haven't had to work hard to get to be where I am.
There are so many assumptions made on the hardships, or lack thereof, that people face in life, and sometimes those assumptions aren't accurate. Sometimes people that don't meet financial aid criteria are left behind, taking out more and more from a student loan because even though they work, they can't put in enough hours to cover rent, groceries, textbooks and tuition. Just because I don't meet certain criteria doesn't mean that paying for school is easy for me.
Brittany Jordan is Opinion Editor that just had to choose between paying for groceries and paying for rent. Hate mail can be sent to letters@collegian.com.
In Brief:
Scholarships are allocated based on assumptions, which can be inaccurate.
There are people who don't meet certain criteria that still deserve financial aid.
We need to stop making assumptions about life hardships based on "yes" or "no" questions.