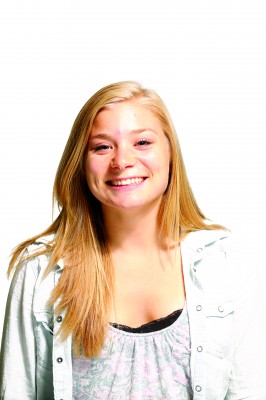 We've all experienced it before: waiting what seems like hours for RamCT to load your grades after a big test. After hitting refresh 15,000 times, the page finally loads to unceremoniously deliver failure like a slap to the face.
How we all subsequently choose to react and deal with this failure is likely quite different, ranging from crying, rage dancing, finding a friend in a large bottle of Jose, writing a fuming email to our professor or chalking it up to being unprepared and committing to studying harder for the next one.
The interesting part, however, is not that everyone fails at one point or another, but rather the ways in which we classify it. For some, failure may be getting anything less than an A, whereas for others getting more than 50 percent on a test might be the greatest victory. It isn't so much the actual markers of success that interest me, but the ways in which they have manifested themselves into our personalities and their ability to influence the decisions that we make on a daily basis.
When I think about my future, and ask myself what it is that I'm really striving towards, the first thing that always pops into my head is success; I want to be "successful." And to be completely honest, I don't even really know what that means, but I know that above all, what I want is to feel accomplished, to be acknowledged for those accomplishments and for people to associate success with my name. Nowhere in that classification did I define what I was going to do to get to a place of success; just that it was the end goal. Notice how so much of that description was about outward perception?
At this time of year, there are a lot of very tangible markers of success around the corner: midterms, scholarship applications, applying for jobs and internships. And because of that I've been thinking about this topic a lot. Sometimes it seems like we do the things that we do not out of present enjoyment, but as investments in the future. But, I don't think I want to look back twenty years from now and say "Man, I am so successful," if that success is inextricably linked to hundreds of hours slaving away in the library, seriously high stress-levels and a general lack of enthusiasm for the ebb and flow of daily life.
I think that for our generation more than any of our predecessors, there is an enormous amount of pressure to do more, be more and accomplish more in a shorter amount of time. And maybe it has something to do with the scary amounts of debt that we accrue in order to obtain a college degree and the fear of having to work our entire human existence to pay it off, or maybe it has something to do with the diminishing value of an undergraduate degree. But whatever the cause, there is this overwhelming and omnipresent penchant to strive for perfection. And while it is a great motivator, I think it's time that we put the brakes on a little bit, step back and examine whether the things that we do in our daily lives are actually bringing us happiness in this moment.
We go through the motions—study, sleep, study, repeat—with the idea that one day, it'll all be worth it. That we'll get the recognition that we deserve; that we'll get our big break; that someone will finally appreciate us for the sum total of all the hours of work we've devoted. But just in case that doesn't happen, shouldn't we bestow the journey with at least some marginal sense of happiness and enjoyment. What makes us think that if what we're doing now means nothing to us that the result of all the hard work will bring us happiness and success in the future?
I guess what I'm trying to say is that I've realized a lot of what I do is out of what feels like arbitrary societal expectations. And that might very well be a huge waste of time and resources. I want to know why I do the things that I do; I want my actions to be intentional and purposeful. And so if that means hanging out with the people I love instead of studying an extra hour for that exam, I'm going to start putting that in the success column.
I think it's really valuable to take a minute and think about why you do the things that you do. And if you find that you're doing them out of some superimposed, stock-standard version of what we "should" want, then maybe it's time to reevaluate your priorities. Being successful is something that is really important and will likely bring happiness and a profound sense of accomplishment in the future. But if you don't enjoy the path that delivers you to the doorstep of success (however you might categorize it), then does it really mean much at all?
Geneva Mueller thinks that success is not in grades alone. Feedback can be sent to letters@collegian.com