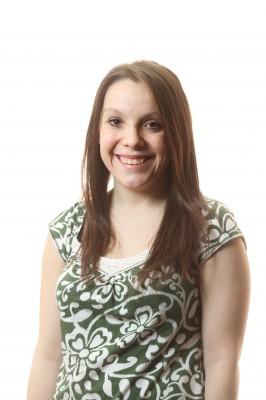 I was scrolling through Facebook the other day and saw a couple of my friends share a video. I clicked on it and it was one of those sappy news stories about an 8-year old kid finding $20 in a Cracker Barrel parking lot and giving it to a soldier because the soldier reminded the boy of his late father. Maybe you saw it. It was a feel-good, sweet story of a random act of kindness.
Sometimes I'm surprised that news stations report on this kind of stuff because, while it adds variety to the usually bad and sad news that pervades our world, it seems menial. Perhaps it's a naïve or idealistic way to look at the world, but why is kindness something to be reported? Do we live in such a bad world that acknowledging people's service is somewhat of a rarity and novelty?
And it always happens that when I start to ask myself those questions — when I put too much hope in the goodness of humanity — I'm reminded of the fact that people are mean and that we do, in fact, live in a hateful, harsh world where a lot of bad things happen. These tragedies can be large-scale such as hurricanes, wars, and murder or small such as mean words, character bashing, and personal transgressions.
Either way, we live in a world that is inevitably tragic and we live lives that are chock-full of less-than-desirable circumstances. People hurt us because humans are fallacious. Life gets tough because, well, that's just life. And friendships don't last because maybe they were never meant to last. If you've never suffered in your life, you're probably forgetting something.
While experiencing bad things is part of living, might I be so bold as to say that you have probably been the person who has let the spiteful word slip off your tongue, the jealousy-motivated gossip spiral around your language, and the backstabbing act get the best of you? Contributing to this cruel world is easy, especially when everyone around us is doing it. And if you think stuff doesn't get back to people, it does. I promise.
Sometimes I think it is human nature to be mean, and that is perhaps why it's newsworthy when people act in ways that are full of kindness, generosity, and thoughtfulness. Maybe it's shocking to people that an 8-year-old would give money he found to a soldier because it's so out-of-the-ordinary and contrary to what most would do in that situation. Even if you disagree that it is part of human nature to be unkind, I think we can glean something from this little boy that we've all lost in the busyness and selfishness of our lives: to give people the benefit of the doubt and show kindness and understanding to them should be the foundation of our interactions.
I've read in various places and probably on some motivational poster to "be kind, for everyone you meet is fighting a hard battle." While the author of this infamous line is debatable, I think the sentiment holds weight and wisdom. Everyone you pass in the plaza, the people who sit next to you in your classes, those in your residence hall, your roommates, your friends; they are each going through something difficult. We are all, in a sense, fighting hard battles and continually doing the tedious work of patching up friendships, forgiving the hurtful words and taking that knife out of our backs.
And every situation, article, and person that you bash and spitefully critique isn't standing alone outside context. In short, there's more to the story that you simply don't know about. It's also been my experience that words go much farther than we realize. They infiltrate those feigned protective walls we all throw up to keep out the hurt, and they do so much damage. Why throw hateful fire into someone's life when it's simply not necessary or warranted?
I think showing compassion for others, being aware of how far-reaching and presumptuous our language often is and realizing that small acts of kindness go just as far are little things we can do to make this campus and Ram community a safer, better, more inclusive place. Perhaps we Rams can learn something from an 8-year old with a big heart.
Meg Monacelli wants to believe more in small, random acts of kindness. Feedback can be sent to letters@collegian.com.
In Brief:
An 8-year-old with a big heart is news because we usually only see the awful things people are capable of.
Everyone is fighting some kind of battle, don't add to others' struggles.
We can learn something from those that perform random acts of kindness.